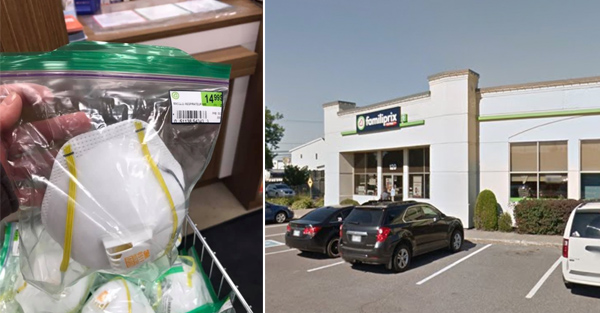 A Familiprix near Quebec tries to take advantage of the crisis
Marie at home on Twitter made a post to denounce an unacceptable gesture of the Familiprix Croteau, Boudreau and Demers - Laurier-Station. We can see in his post that a mask for protection sells for $ 14.99 and that it is sold in a Ziploc bag. We agree that they surely bought a box of masks, they handled them to put them individually in a Ziploc and put a very high price.
Several Internet users reported this gesture to the police, others called the branch directly to denounce this way of acting. We can read in the comments that people are outraged, find this disgusting. A surfer suggests: "They should have handed them over to hospitals. Ideally we would all have them. However, they are missing so we should leave them to the people who need them and stay seated on our couch. Not hard to understand seems to me."And another underlines"How to take advantage of people… I would boycott it…».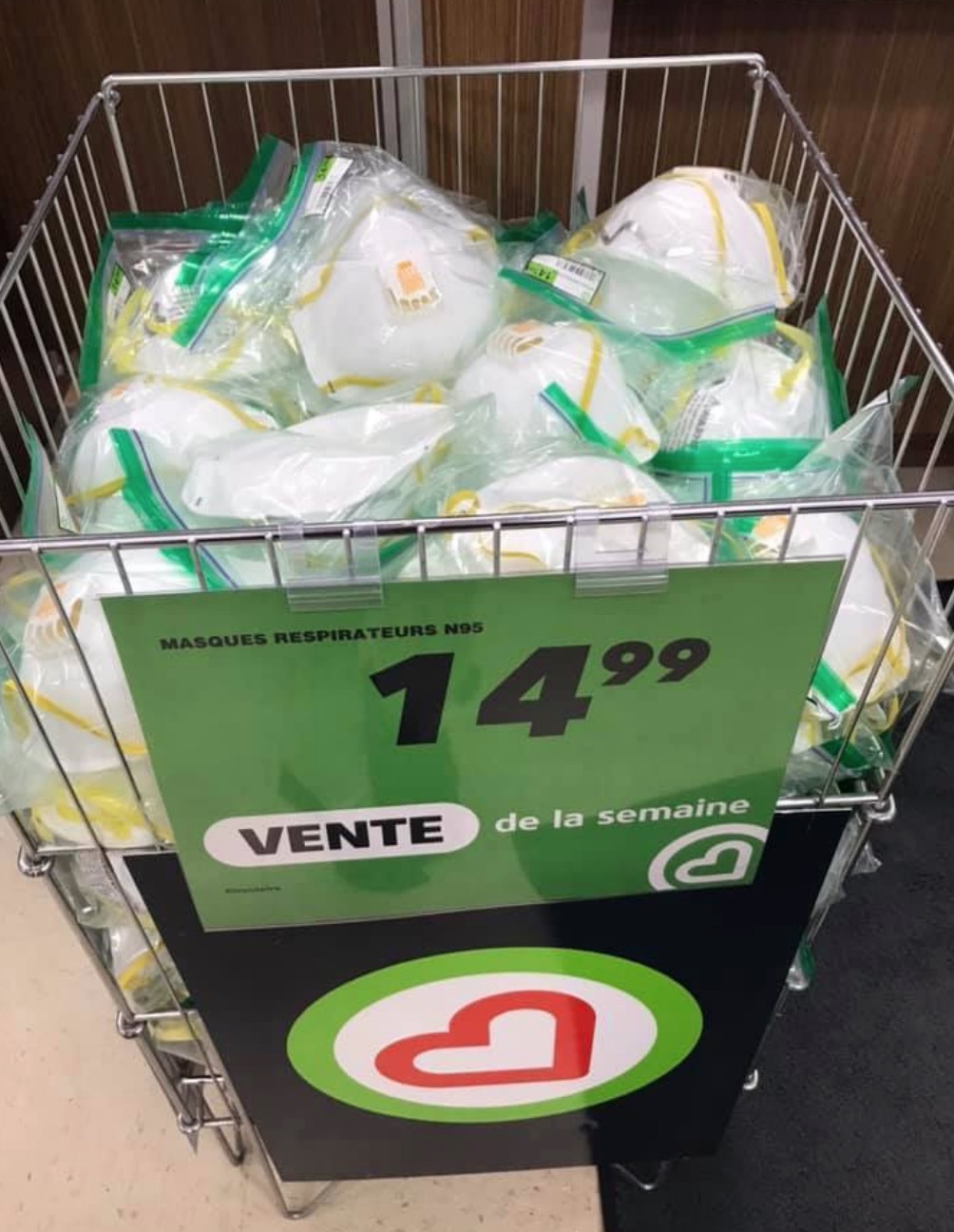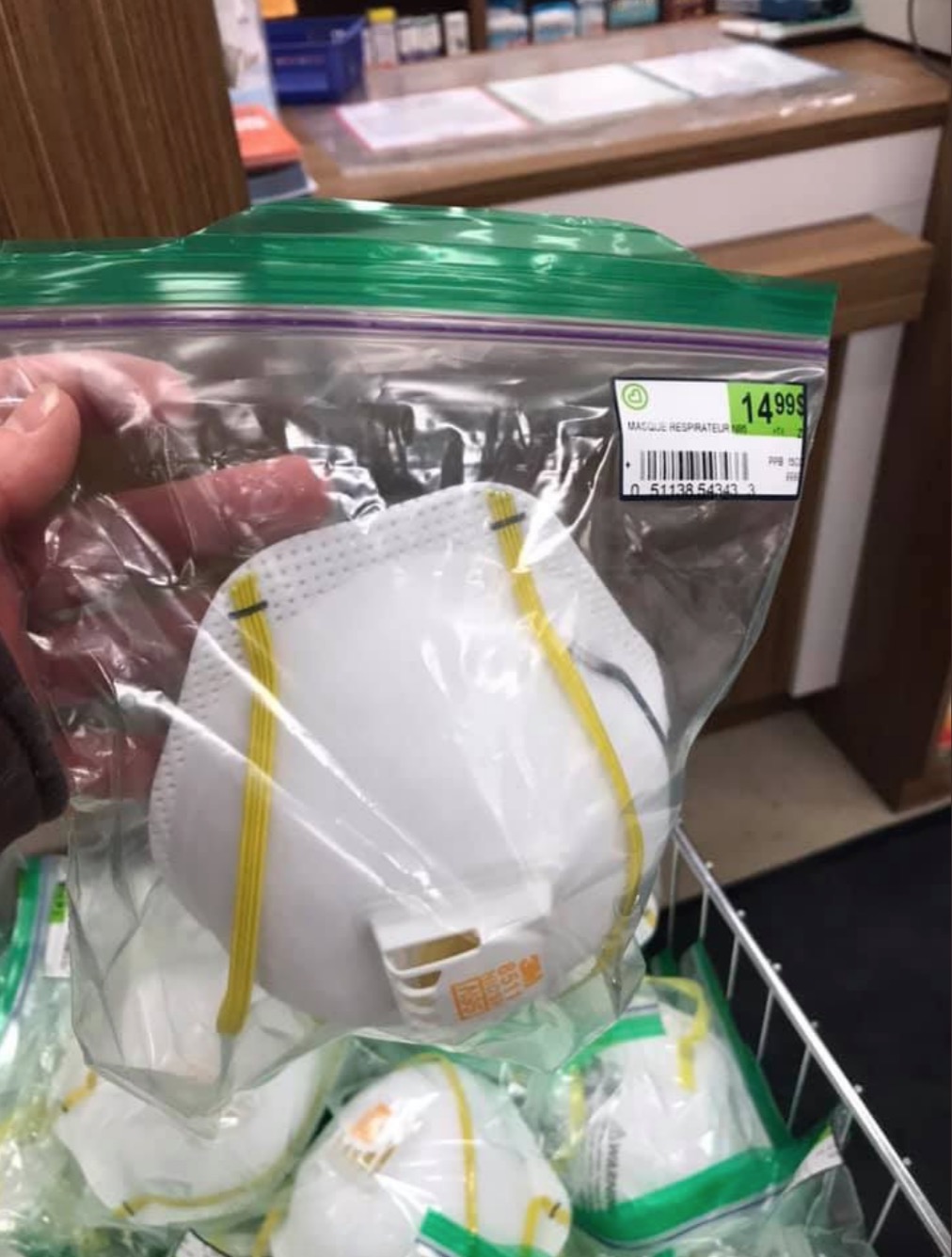 Update: Familiprix commented on the situation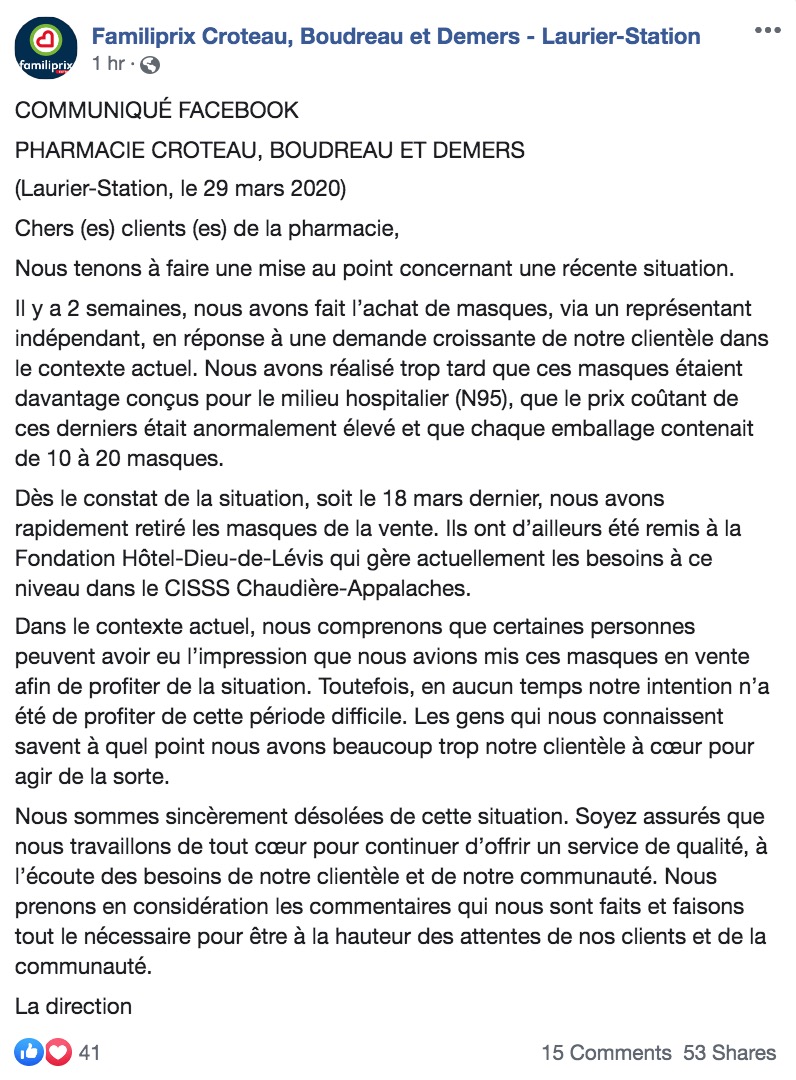 We invite you to subscribe to our Instagram: @petitpetitgamin