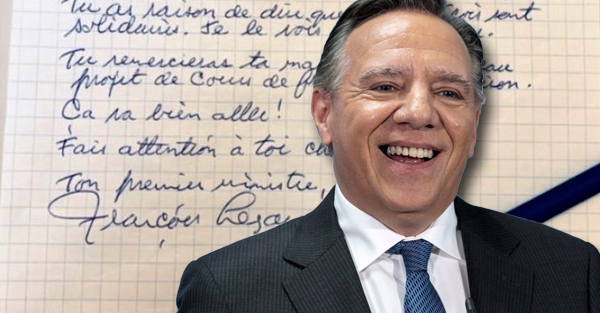 François Legault makes a nice surprise by responding to a letter from a child
Thomas, a young Quebecer, decided to write a letter to the premier of Quebec Francois Legault. This project was the idea of ​​his grandmother who aimed to help him practice his French at home. In his letter, Thomas thanks Francois Legault to take the time to inform us every day and to reassure us. He also informs François that he communicates with his family by video calls and that he explains to his 90-year-old grandma how everything works remotely.
And the magic worked, the young Thomas received a letter written by the hand of Francois Legault.
The mother of the child explains how it all unfolded: "A few days ago my son wrote a letter to his Prime Minister. I put it on my social networks… in the hope of inspiring. ". She goes on to say: "I didn't think we would receive a response directly from the Prime Minister." Addressing the Prime Minister, Marie Renée explains her son's reaction when he received his response: "I can confirm that there was a little guy who was happy with your letter." To finally show that everyone is happy: "And a very proud great-grandmother !!!!! A mother too ".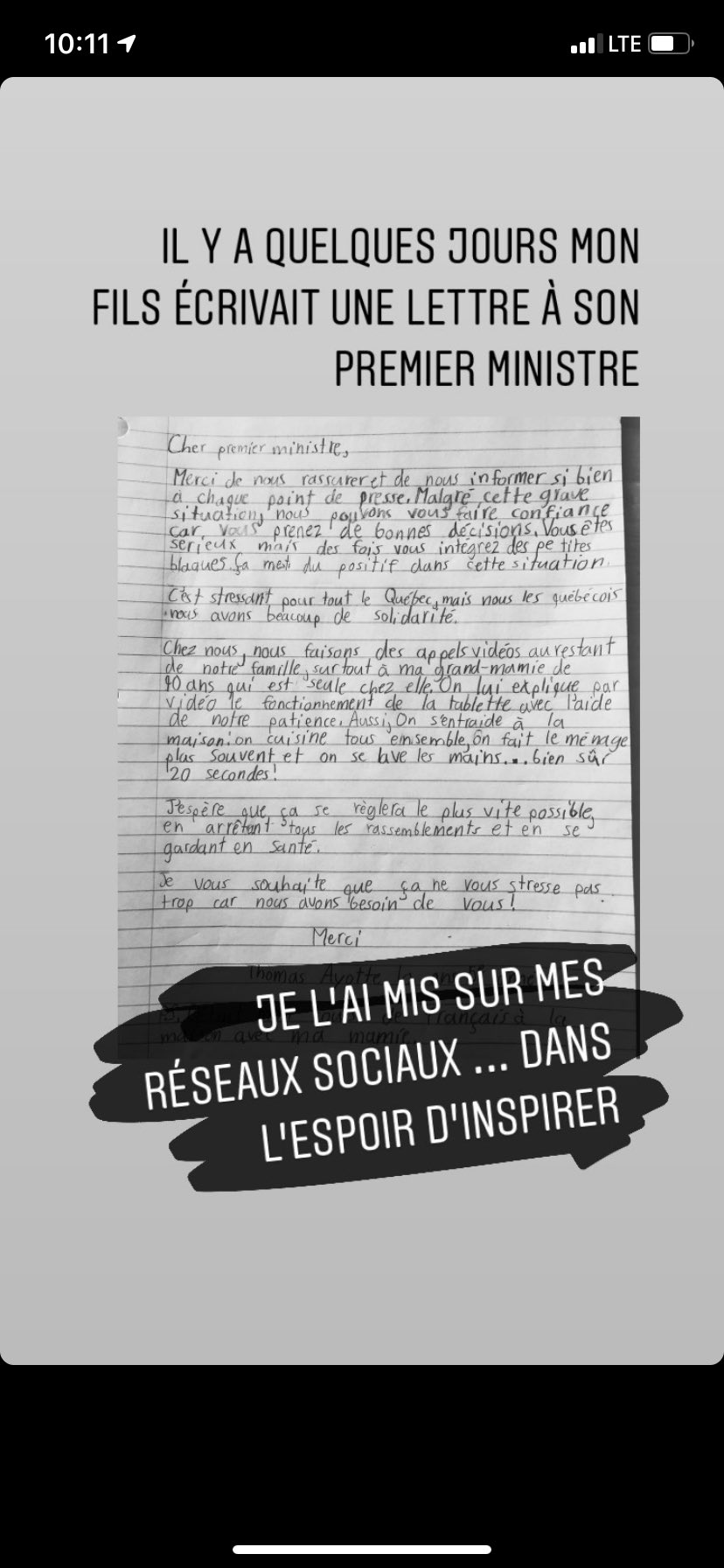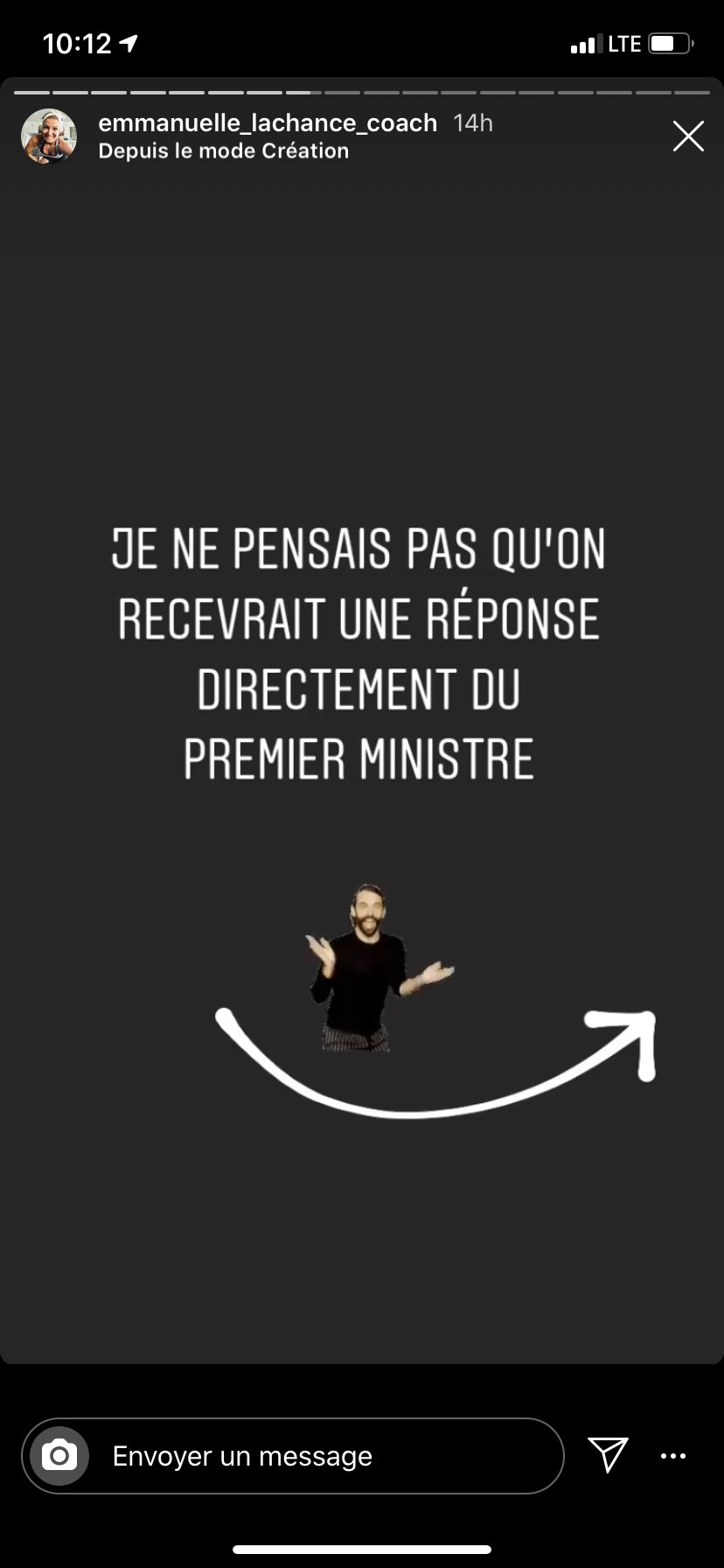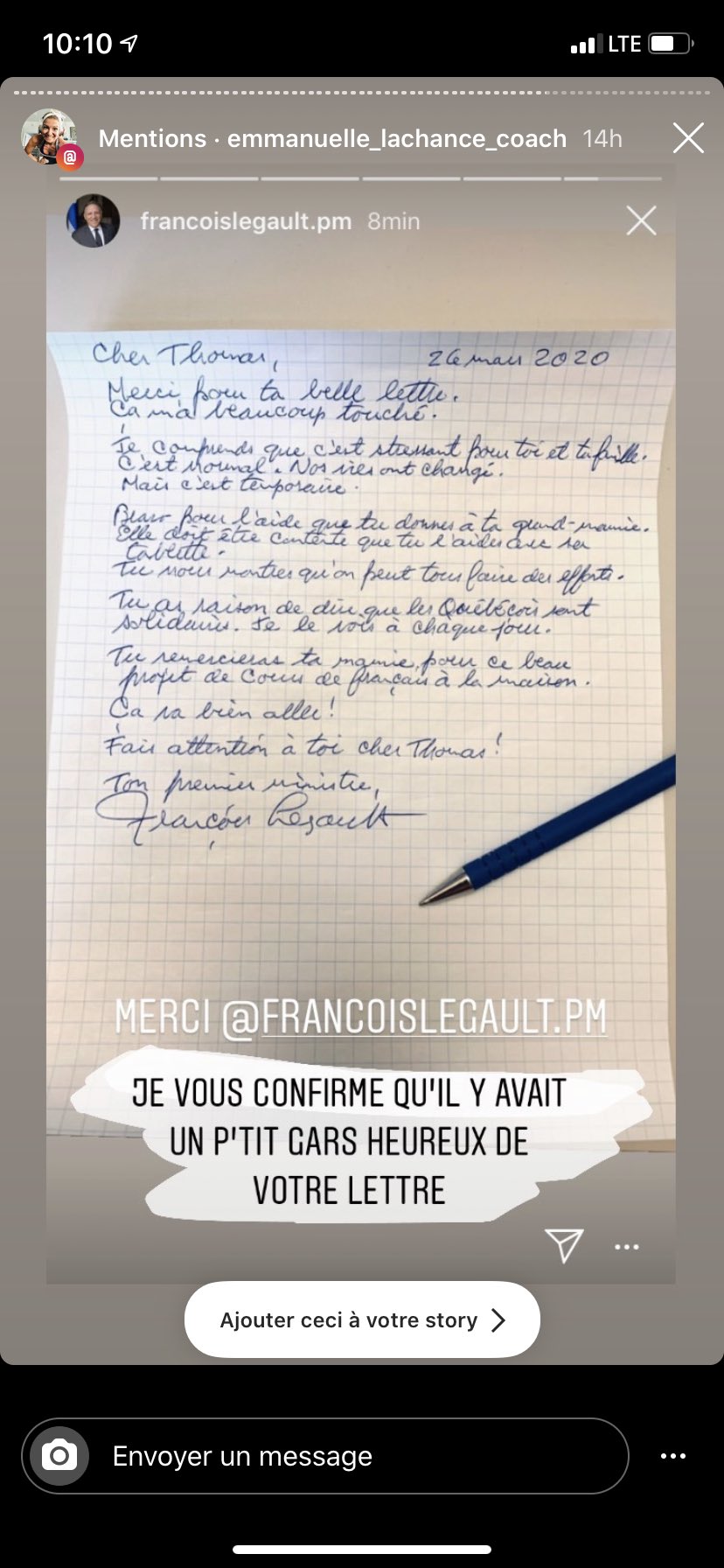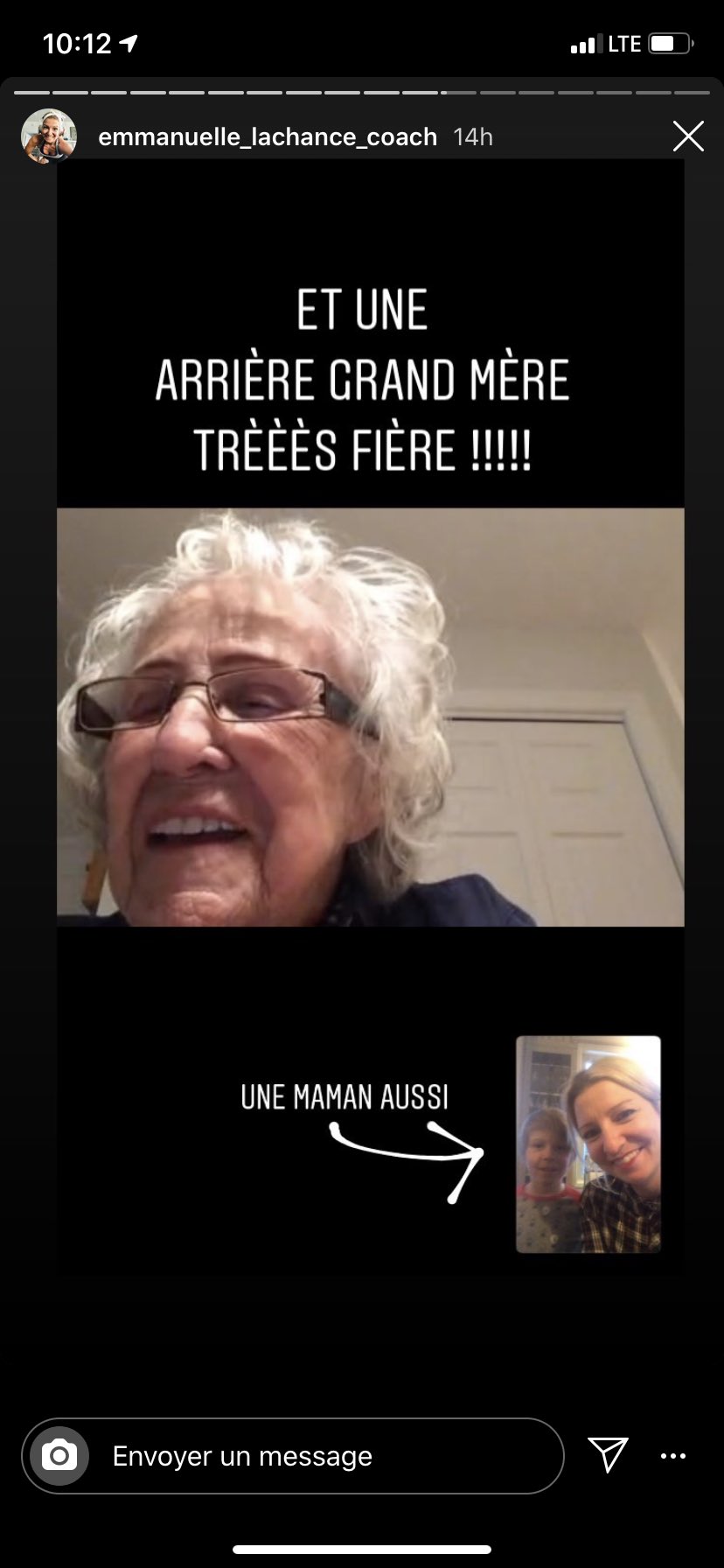 Here is the handwritten letter from François Legault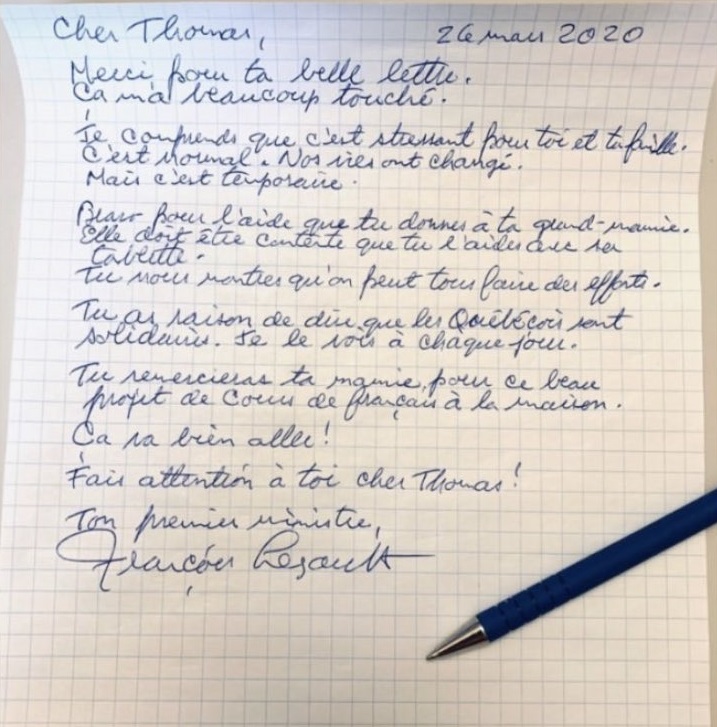 We invite you to subscribe to our Instagram: @petitpetitgamin