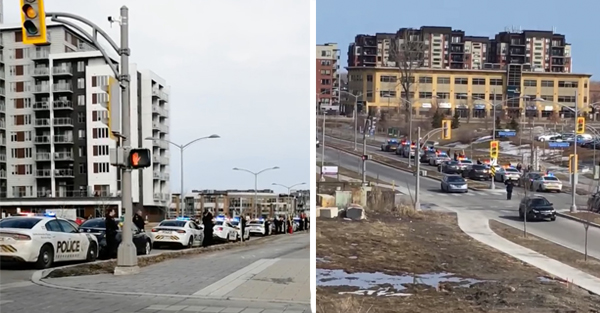 Terrebonne police officers stop in front of Pierre-Le Gardeur Hospital to applaud
Police officers from Terrebonne decided to recognize the exceptional work of the staff of the Pierre-Le Gardeur Hospital. On Thursday afternoon, several police cars pulled up outside the hospital and officers came out to applaud all of the medical professionals.
In this video which circulates a lot on Facebook, we can see a dozen vehicles with the flashing lights of the Terrebonne-Sainte-Anne-des-Plaines-Bois-des-Filion police department on the Montée des Pionniers, in Terrebonne. In addition to applauding, some police officers even have posters that read "THANK YOU!".
Another angle
I also invite you to watch this filmed version by Marcia Cabral on Facebook. She wrote accompanying her video: "The Terrebonne police make a hedge of honor to the hospital staff the guard bravo for this beautiful gesture he deserves it».
We invite you to subscribe to our Instagram: @petitpetitgamin