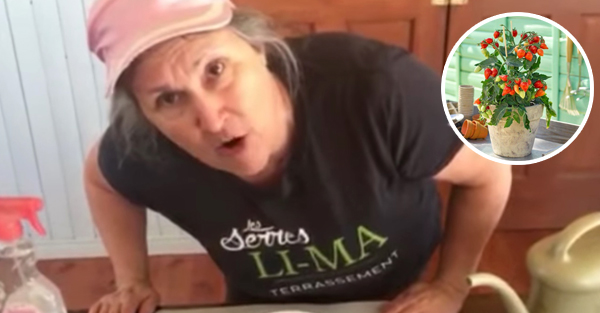 Horticulturist Marthe Laverdière gives you tips for your garden
The popular horticulturalist Marthe Laverdiere decided to make a new video with a humorous flavor to explain to its subscribers how to make a home garden. Several people asked him: " how to plant fruits and vegetables if you don't have seeds? ". Marthe decided to answer this question in her video Go find the seed at the source!.
The answer is simple, all you have to do is get some chillies and tomatoes in your fridge and collect the seeds inside the vegetable / fruit. After that, you have to plant them in a dish (with holes in the bottom) containing soil. Finally, water the soil and put plastic wrap on top until the seeds germinate.
We can say that the colorful Marthe Laverdière is super endearing and very entertaining. Everyone loves this sweet lady from the Li-Ma greenhouse. This video already has over 800 views, pretty impressive! We want other tips like this please, it's real candy!
I suggest you this song when are you going to start your garden
We invite you to subscribe to our Instagram: @petitpetitgamin