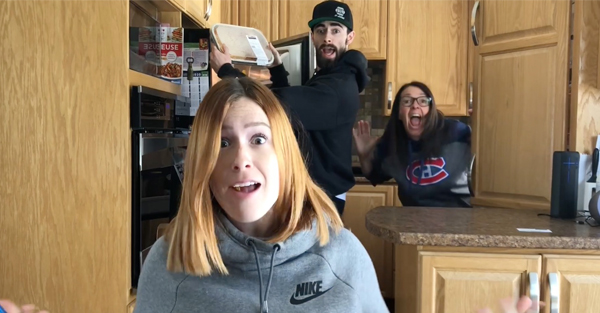 Singer Margau no longer fits in her hoodie since isolation
Singer margau, who previously appeared on the show's fifth season The Voice, just posted a video that is viral. On the music of the hit Hoodie Fabric - Forest Green de Blue Jeans Blue, she sings a version of this song in special quarantine mode. We can read on Facebook accompanying the video: "Day 8 in quarantine"And when the video starts she sings:"Hey, are you fretting because I could fit into my hoodie».
Her version is just excellent, she tells us that she has just been eating since she was isolated. margau Also tells us: that she listens to a series a day, that walking the dog requires immense effort and that her legs are increasingly hairy. The more the clip advances, the more Margau grows fat… she ends up with a good big bédaine. It's a really good idea, and it's pretty funny! I have to give a special mention to his two partners in the clip who are excellent!
If you want to do a remix of the song Coton Ouaté too, you can take the Karaoke version that the group made available on Youtube.
We invite you to subscribe to our Instagram: @petitpetitgamin