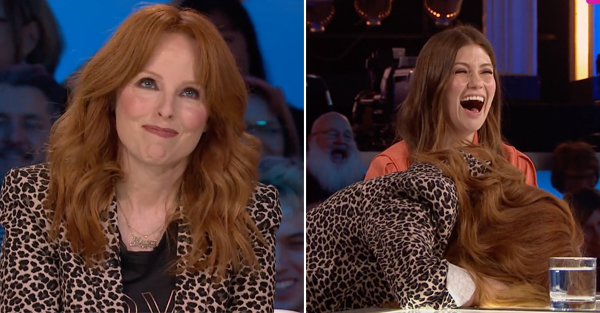 Several women were insulted by this sincere comment from France D'Amour
During the excellent show Children of TV, André Robitaille shows an old interview with France D'Amour which had caused quite a stir at the time. The singer says that several of her fans have often told her that she looks a lot like a cousin, a mother or a sister. France then goes on to say that when she meets the supposed look-alikes, she is quite surprised when she sees their appearance: "Sometimes the tabar is ugly ...».
On the plateau of Children of TV, France tells us: "Jhave had so many comments from madams who were insulted "While adding:"it went wrong", And with the same breath slips a" but it's true "! I like it France!
We invite you to subscribe to our Instagram: @petitpetitgamin