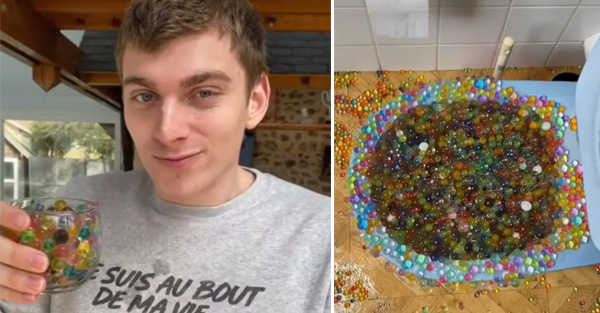 He blocks all the pipes in his house by making a challenge on TikTok and it's the great panic
Cyril Schreiner is definitely the champion of the day! To entertain his subscribers on Tik Tok, he decided to buy marbles that grow bigger once in the water. Everything is very funny and entertaining until the moment when he takes the stopper off and the little colored beads block the pipes of the house. It is instantly the great panic for Cyril, he does not really know what to do. The video is in 2 parts, at the beginning everything is cool and afterwards it's a mess! No choice to mention, what is this expression that we are sausages lol.
Part 2

Part 3
More More More!
Cyril sums up the whole saga on his Youtube channel. In this analysis, he explains each step of this challenge and how he tried to handle it.
We invite you to subscribe to our Instagram: @petitpetitgamin