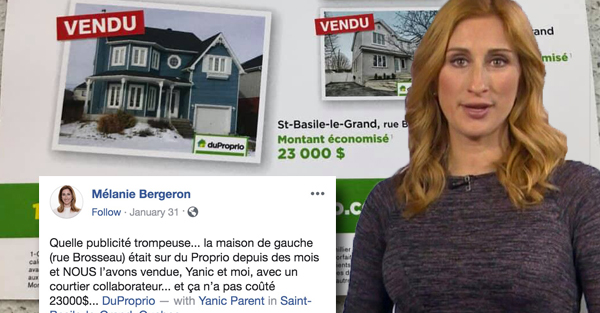 A false advertisement of du Proprio is denounced on the web
Mélanie Bergeron, formerly an antenna manager at LCN and now a residential real estate broker with Proprio Direct, has made quite a discovery. She got her hands on a false advertisement from du Proprio: "What a misleading advertisement… the house on the left (rue Brosseau) had been on Proprio for months and WE sold it, Yanic and I, with a collaborating broker… and it didn't cost $ 23000».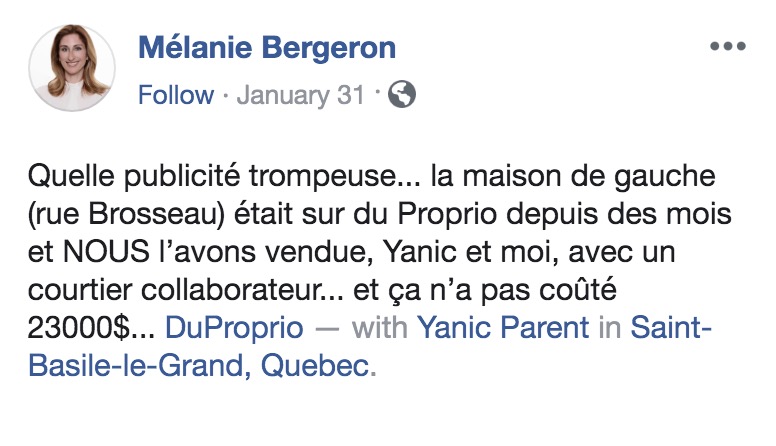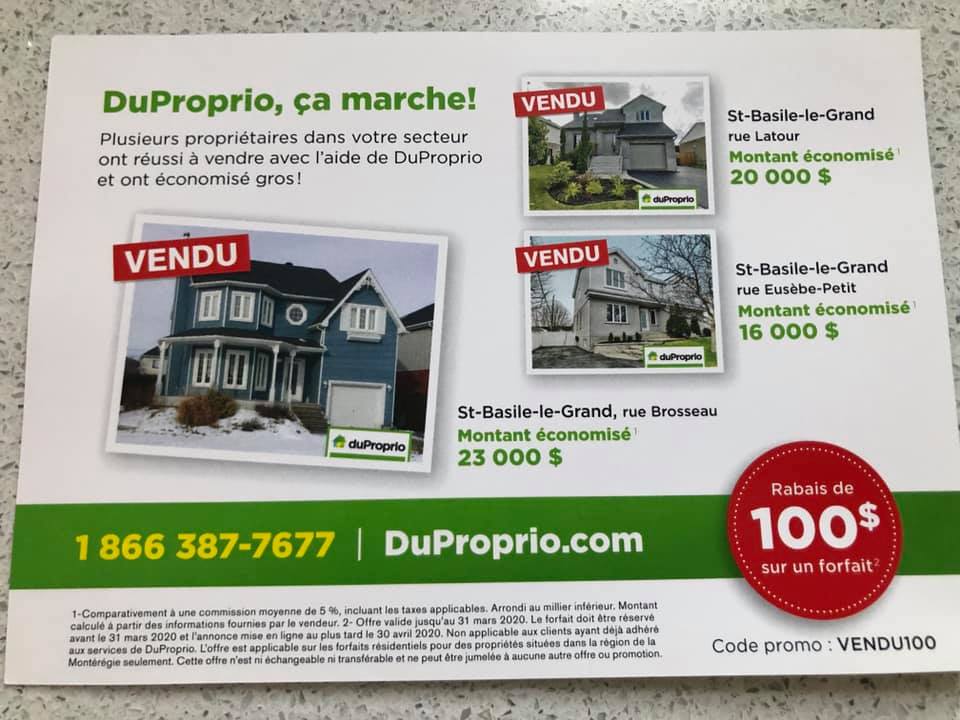 She sums up the whole situation for us in this video: "We think it's important for the public to have access to real information and the field where I come from (Mélanie is a former head of the LCN antenna) for me, information is essential! If there is any false information, it must be corrected and this is what we will ask from Propio».
du Proprio replied to Mélanie Bergeron on Facebook, but they never continued the discussion: