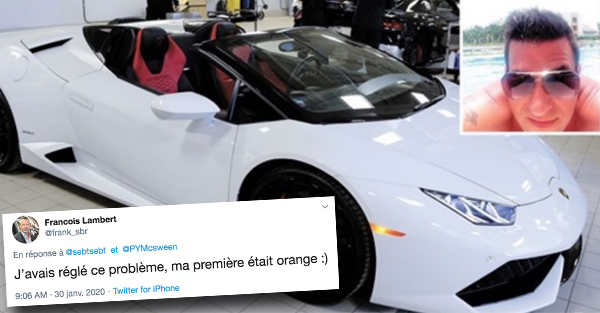 The text of TVA Nouvelles that everyone finds funny - Devastated because his Lamborghini is yellow
Here is THE news that everyone finds quite funny today. The text Devastated because his Lamborghini was turning yellow published on the TVA Nouvelles website explains a whole saga of car buying, wealth and a dealership.
Here is a summary of the situation:
- The son of a wealthy Quebec businessman received as a gift a white Lamborghini valued at $ 365 (ok we don't have the same gifts… I would like to take the opportunity to say thank you to my parents for giving me Mario Kart at N64 at my party when I was younger)
- Son was devastated when he saw the white Lamborghini Huracan Spyder turn yellow when driving in the sun
- Horror! We want more of this damn tank there white or yellow we do not really know!
- There followed a series of exchanges between the wealthy businessman and the dealer ... and the car was returned (after 1400 km of use… even if it is yellow, it looks like the car is driving the same!)
- There the dealership offered to repaint the car, change parts and pay $ 8000 in compensation… but it was re-fu-sé (like the Julie Snyder show, not the one on V but the other on TVA… crime… the Banker here hey do I win a prize? a Lambo? please?)
- The story ends with a lawsuit of $ 416 against the dealer (not like the end of a disney movie)
Well the summary is done (yeah I could have just put a link to the article ... anyway)! It didn't take much more to inspire Internet users with hilarious comments.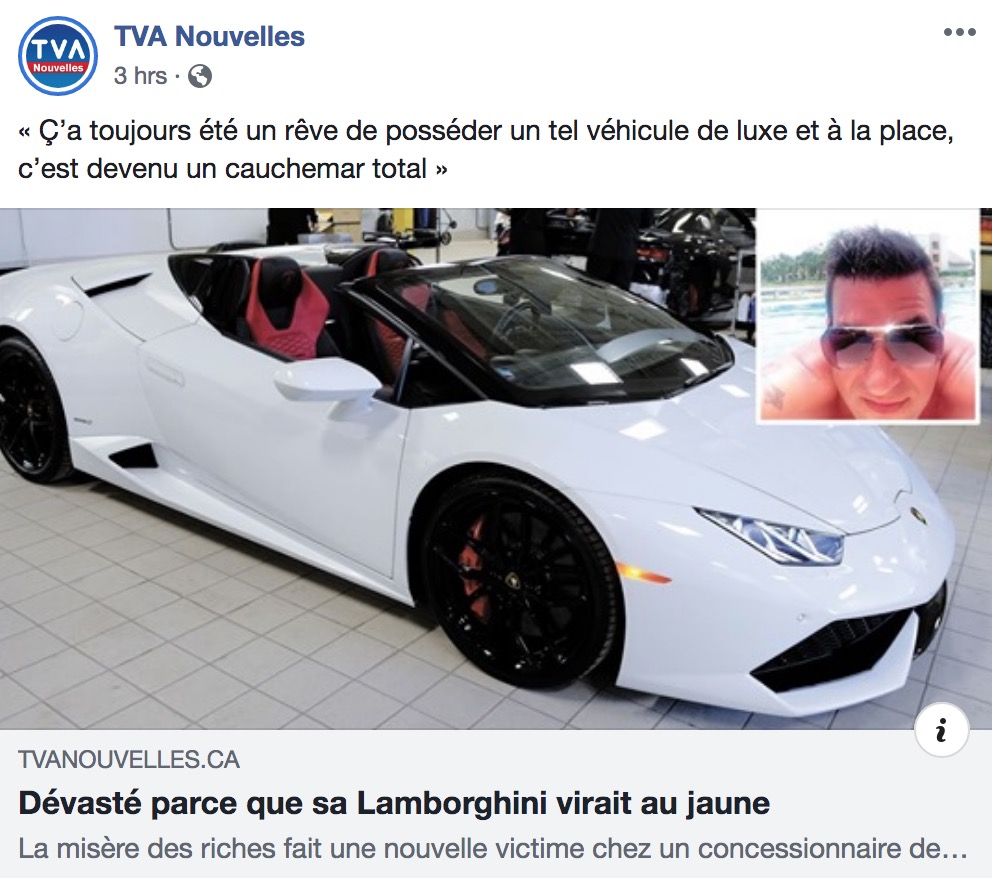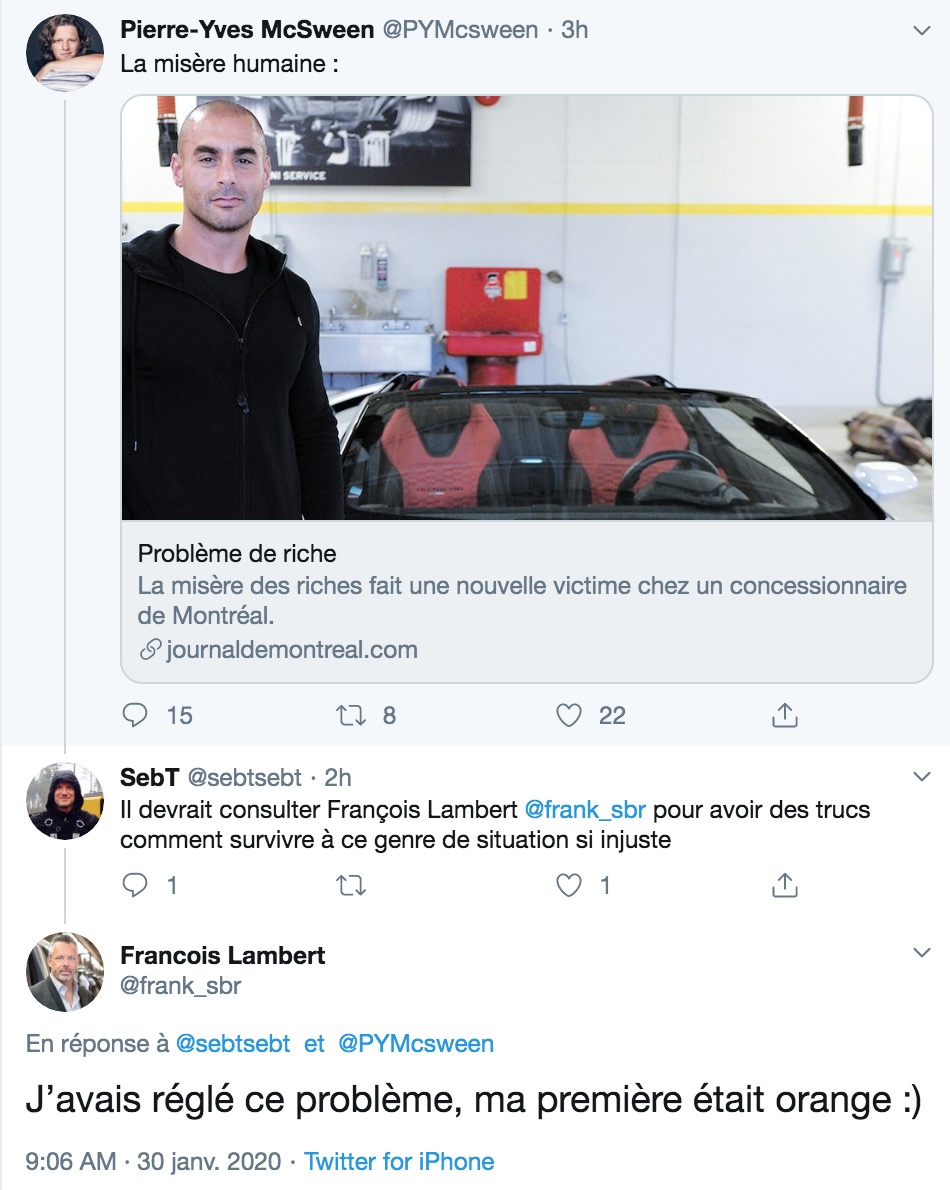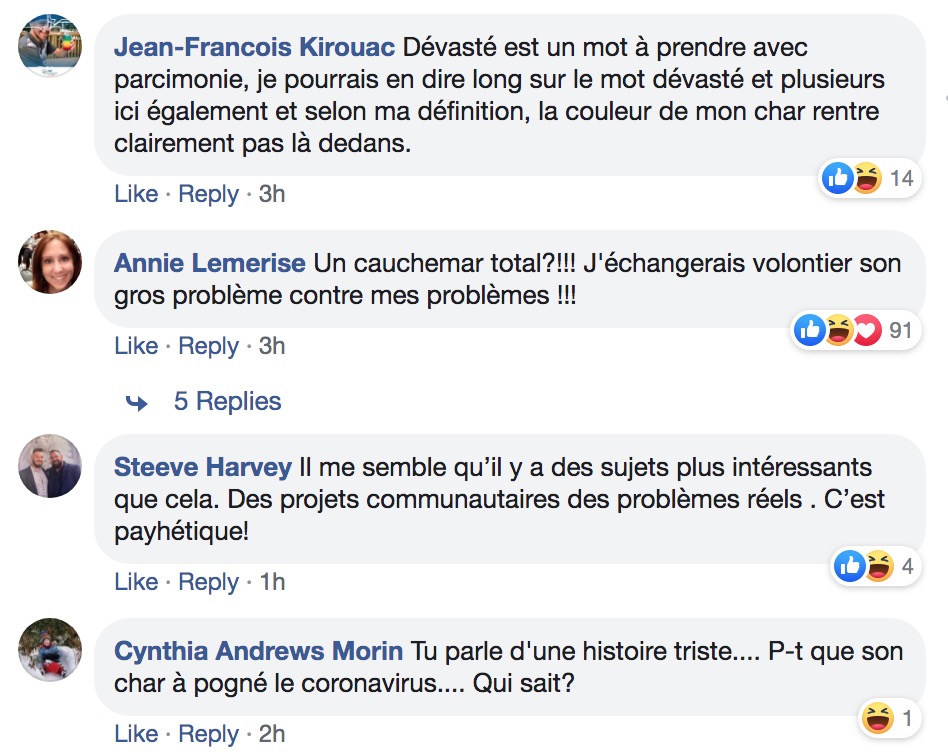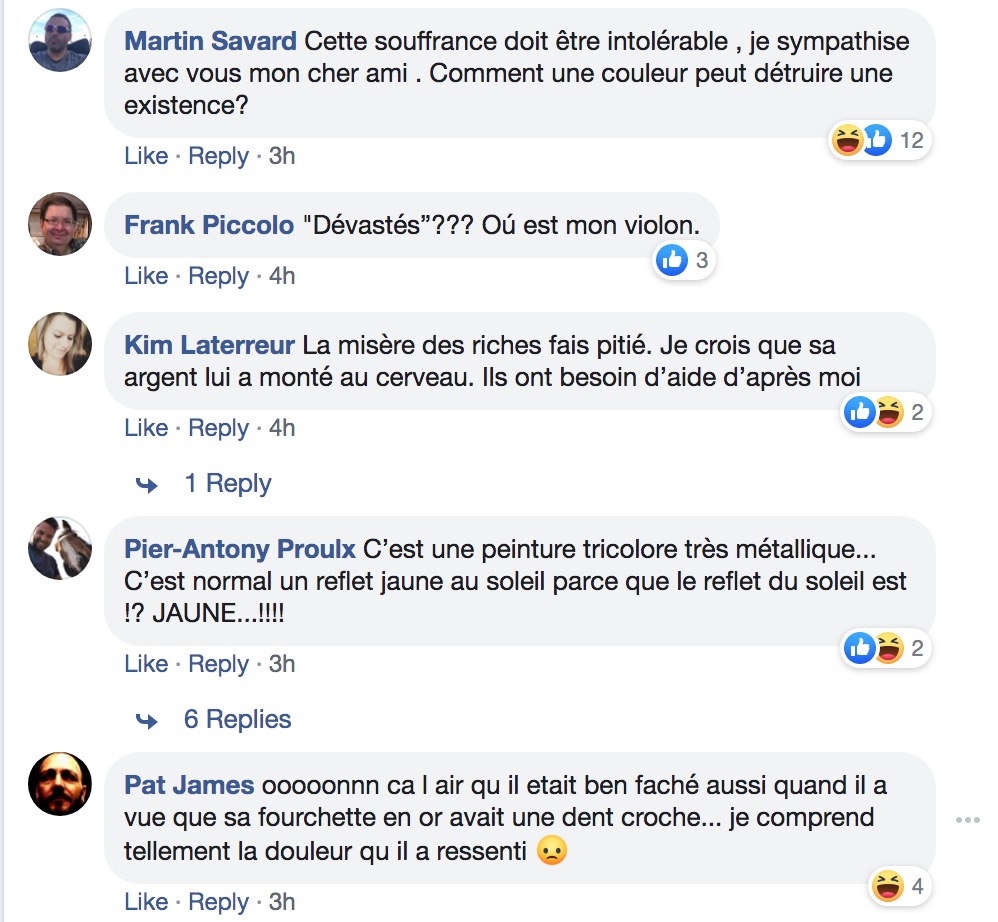 We invite you to follow us on Insta (we will not publish a photo of a yellow tank) @petitpetitgaminofficiel
See this post on Instagram