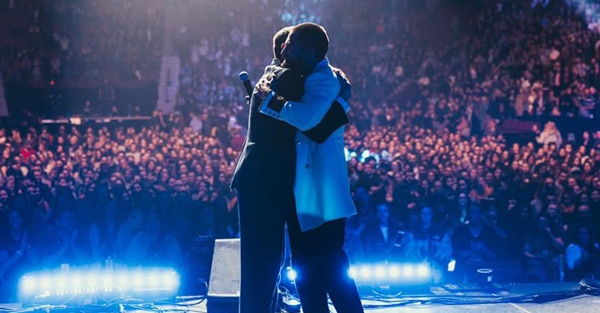 A video of Jay Du Temple's show at the Bell Center in front of 10 people
I love comedian Jay Du Temple, this guy makes me laugh so much and he's super nice. On January 3, it was the last performance of his show Do well. For the occasion, he delivered this show in the largest venue in Quebec (after the Olympic Stadium, yes yes I know) the Bell Center. Over 10 people were there to watch the opening acts, Jay's show and the challenge of shaving his head. Thanks to this crazy challenge, Jay managed to donate $ 000 to Leucan.
By posting this video, he took the time to write a little note for everyone: "My friend Audrey Hynes followed me on January 3, 2020, the day I presented my Bien Faire show for the last time, at the Bell Center. I was doing the shaved head challenge for Leucan at the end of the show. We donated $ 23 to the organization thanks to the 700 people present that evening. Thank you to the audience, thank you to my team, thank you to my family, just thank you. ".
You can follow us on Insta (I know we're not 10, but one day maybe a bine crime): @petitpetitgaminofficiel
See this post on Instagram