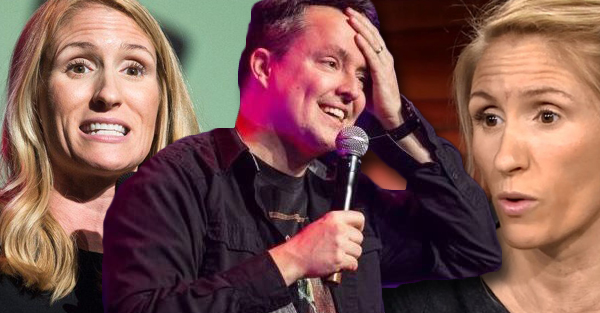 Mike Ward responds to Bianca Longpré's attacks with humor
Last Monday, Bianca Longpré alias the Ordinary Mother had criticized Mike Ward during her appearance on the show Two golden men. She called the comedian a wimp and claimed that Mike was afraid to appear on shows to defend himself. I invite you to read the article to see the 1 minute and 15 second video capsule where she talks about all this.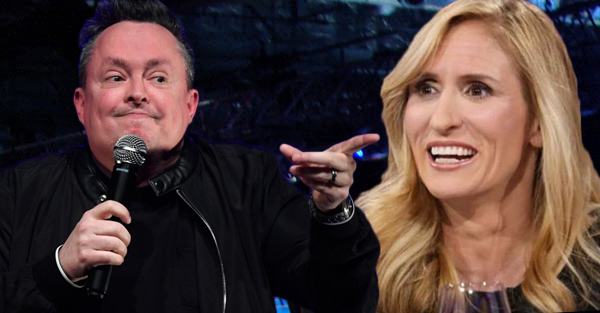 We were waiting for Mike Ward's response, and she came this morning. In a meme with comic book style speech bubbles, we see Mike speaking with Paul Arcand explaining to him that he is going to supreme court. This photo (or screenshot) was taken during Mike Ward's appearance on the Secret Conversation show hosted by Paul Arcand. When you decide to go to Paul Arcand's show and he challenges you… you're really not a weakling.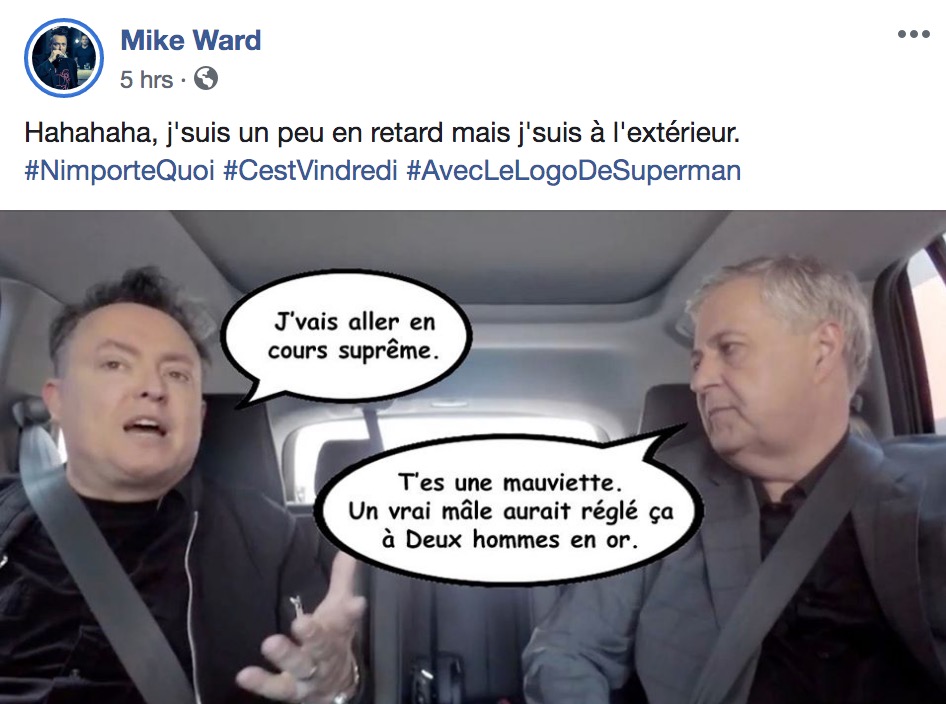 Here is the summary of the show on the TVA website:
Paul Arcand meets Mike Ward
"Freedom of expression is all or nothing". Mike ward
Mike Ward's reactions are as clear-cut as his comments on stage. Corrosive humorist and unfiltered for some, vulgar provocateur for others, Mike Ward is undoubtedly an atypical artist for whom no subject is taboo.
He takes great pleasure in pushing back the limits of tolerable discourse, "Freedom of expression is all or nothing," he replies. Before adding that he only "needs" his audience to love him: "I don't need the love of people I don't.
not know ".
During his hour-long interview with Paul Arcand in the streets of Montreal and Vieux-Longueuil, the comedian does not dodge any question. He thus tackles in particular with his usual straightforward talk and shocking remarks the debates and subjects which agitate his
job. And the difficulty of now being able to laugh at everything, especially what "is not funny at the base", in a society where political correctness and consensus is imposed and where social networks have become ruthless, regrets the humorist.
Mike Ward returns to the affair of "little Jérémy", an episode that constantly sticks to his skin and deeply marked him to the point of plunging him into a long and deep depression.
He also reveals to Paul Arcand a little-known part of his personality, that of the private man deeply attached to Quebec, that of the discreet, generous spouse, sensitive to the misfortune of others. A surprising facet at the antipodes of Mike Ward, extrovert and stripper with trash humor on the stage.
See this post on Instagram