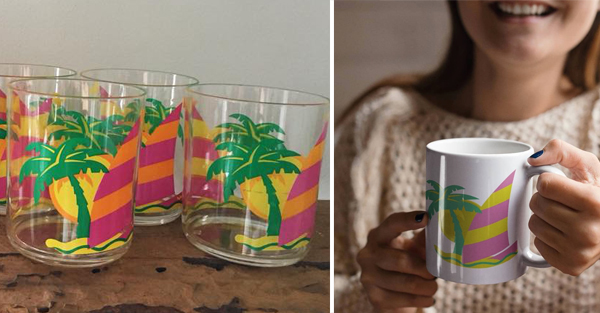 90s nostalgic will love this mug
The Souvenir Flou brand offers several products that will charm the nostalgic. I immediately fell in love with the products that look like the famous glasses we received at Esso. I still have some at home, they are the best glasses in the world. In addition, you can find t-shirts from youth programs (les intrepides, Fripe et Pouille, Enfanform…), from the old Steinberg grocery store and even from Canal Famille.
You can see all their products on their Blur Memory!