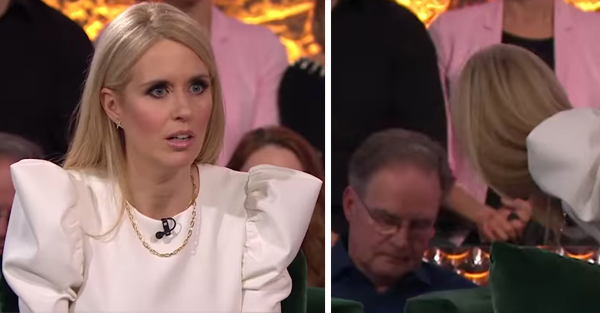 Anouk Meunier will wake up a man in the audience during a TVA program
A funny situation happened during the recording of the show It ends well the week. During the interview with Anouk Meunier, José Gaudet interrupts the interview to announce that he must stop filming because there is a problem. At this moment, we really do not understand what is happening! He goes on to say "there is a sleeping gentlemanPointing in the direction of the audience.
Anouk, extremely surprised by this situation, decides to get up to go and wake the man up. The moment is just hilarious, the man in the audience wakes up with a start with a face that means "of kossé happening, hu where me there". This is sure to be the highlight of the show, I hope this segment will be broadcast in full.
The moment takes place at the end of the trailer for the upcoming show of It ended the week well.
See this post on Instagram