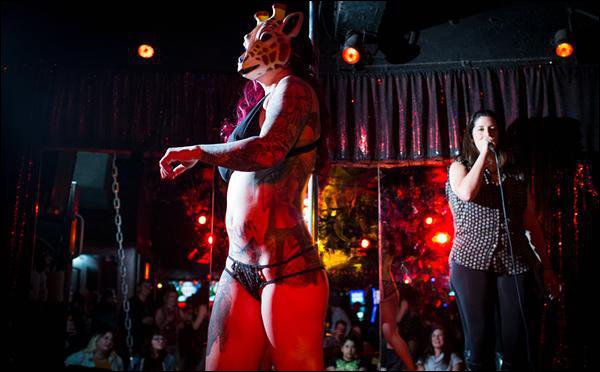 A party exists in Montreal where you can do karaoke while undressing
Every first Saturday of the month on the third floor of the Café Cléopâtre, the famous evening is organized Bareoke (a contraction of the word Bare (naked) and karaoke). This karaoke night is different from others because when you perform your song on the stage, you have to undress. Hop the sweater, hop the pants ... wrap the panties while you sing example I'm Too Sexy by Right Said Fred.
You don't have to take everything off, for example you can just take off a piece of clothing. On the other hand, there are some who finish the interpretation of their song completely naked. Several people attend this evening without singing, you can go there as a spectator without problem. Maybe not go there with members of your family, let's say it can be funny.
For the organizers Julie Paquet and Michael McCarthy, it is very important that everything takes place with respect. In 8 years of existence, everything has always been well during this evening! Of course, spectators are not allowed to take photos or film.
You can find all the information about this evening here: facebook.com/bareokeofficiel