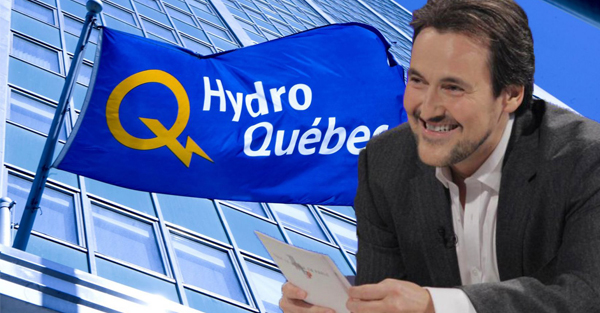 We want the managers of Hydro-Quebec's social networks on the program Tout le monde en parle
A subscriber to the page of Petit Petit Gamin communicated to me to tell me that we should ask the Tout le monde en parle team to invite the 2 managers of Hydro-Quebec's social networks to their program. I find the idea so excellent, it seems to me that it would be nice to hear them and know how they work. In addition, the guys have such a sense of repartee that it could make an interview as entertaining as possible.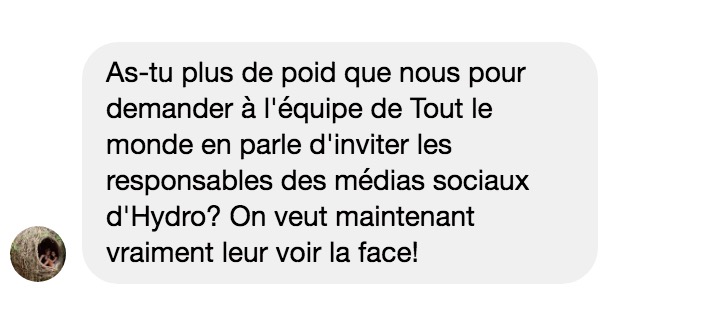 If you are not aware of the entire history of Hydro-Quebec managers, I will give you a little recap. This week I wrote 2 blog posts about them. In the first one, I compiled the best posts / responses they've made on the web. It is really funny! In the second article, it is the story of a girl who wants to have a date with one of the managers of Hydro-Quebec so much she finds them funny. The 2 articles were quite successful, they were consulted more than 275 times!

The 2 Hydro-Quebec managers we love are: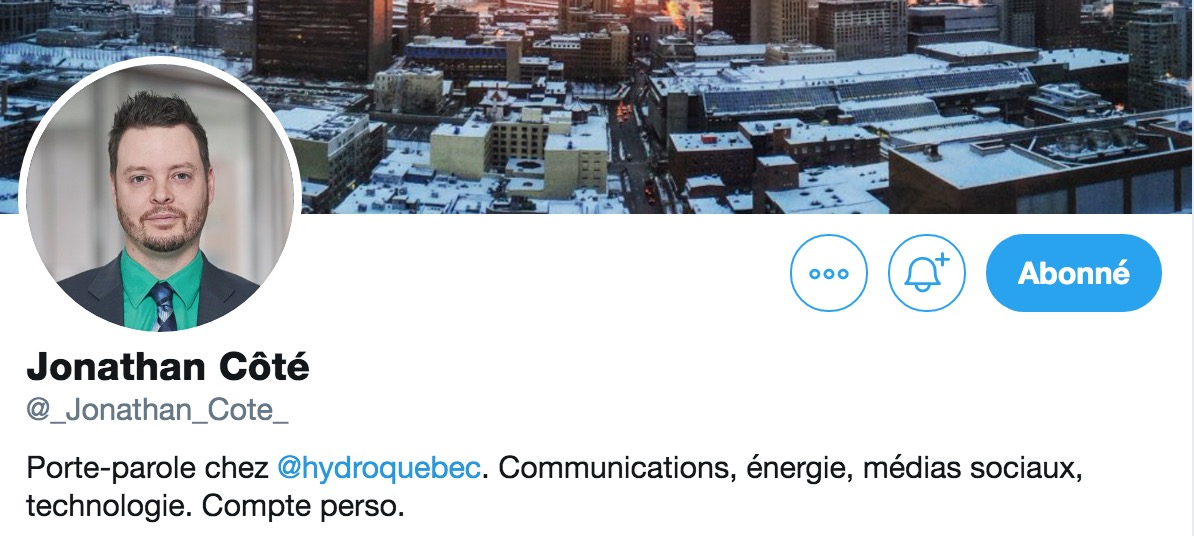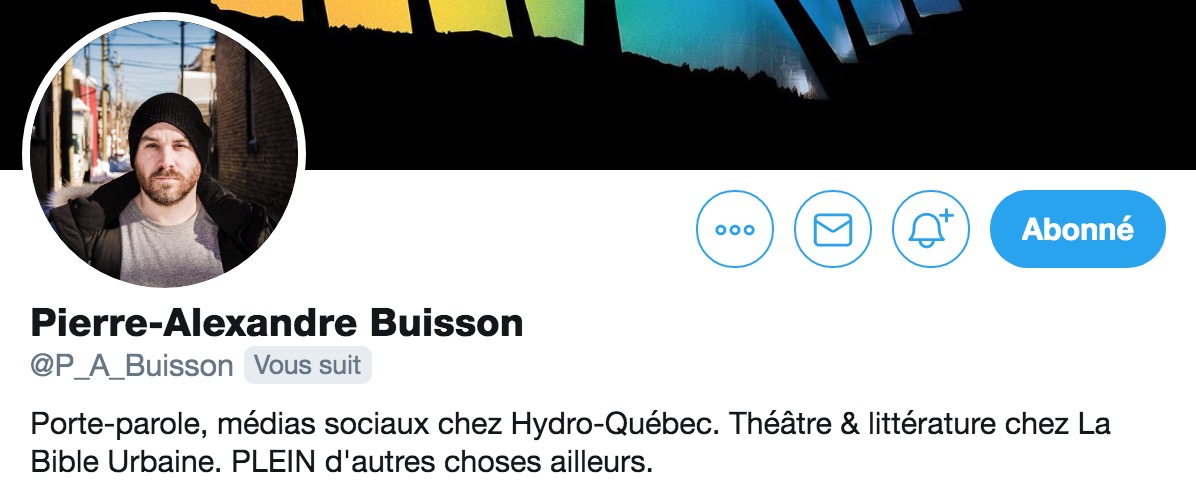 If you want them to go to Everyone talk about it, you can fill in the form on the Radio-Canada page or write on Twitter (if you are on this platform) to the account of Everyone speaks! You can also identify my account Twitter Petit Petit Gamin.
I'm done: