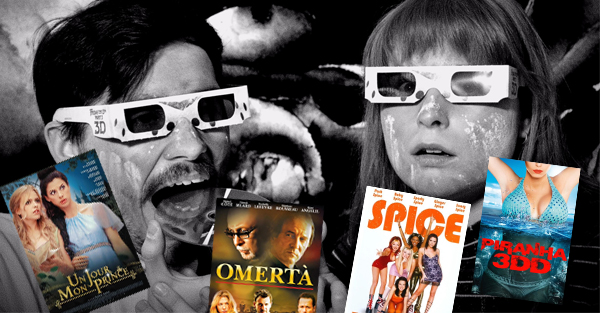 Here's a super good podcast that analyzes all the cinematic turnips
I wanted to present the Quebec podcast to you Turnip Cine that I like a lot. Each week we find 2 cinema enthusiasts (Antonin Monarch et Gabrielle Gingras) to praise cinematic turnips. The 2 animators analyze the film they choose in every detail, and it is often hilarious. The podcast is super interesting, and you might want to watch the movie even if it sucks.
There are currently 5 episodes online: Omertà, Un jour mon prince, Piranha 3DD, Star Wars Holiday Special and Spice World.
You can find all the episodes on Spotify at this address: https://open.spotify.com/show/5hB97BB3QT5yzwinbgO5dE
Good listening!