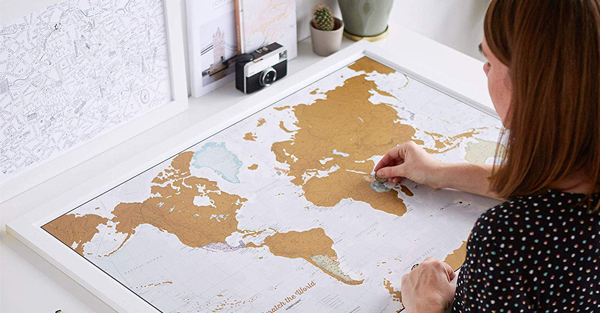 A world map that lets you scratch off the countries you've visited
Here is a new world map which is frankly interesting. Firstly, it makes a very nice decoration and it allows you to learn the countries to become a champion in the game of How many countries do you know?. Second, you can scratch the countries you've visited to show color. It's a good way to visualize the world map as well as your travel history.
You can get your hands on this map here.