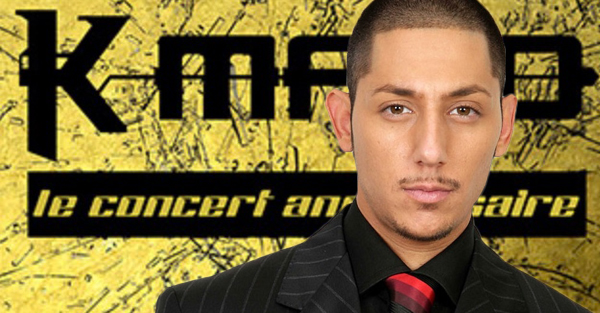 K-maro is back with a show to mark the 15th anniversary of Femme like U
I hope you are ready to book your date for Saturday March 7th. K-maro has just announced that he will be performing at the Olympia in Montreal to mark the 15th anniversary of his hit Woman like U. A unique evening where everyone risks singing their lives when they perform this hit which marked the 2000s. Femme like U is over a million monthly streams!
https://www.olympiamontreal.com/event/k-maro/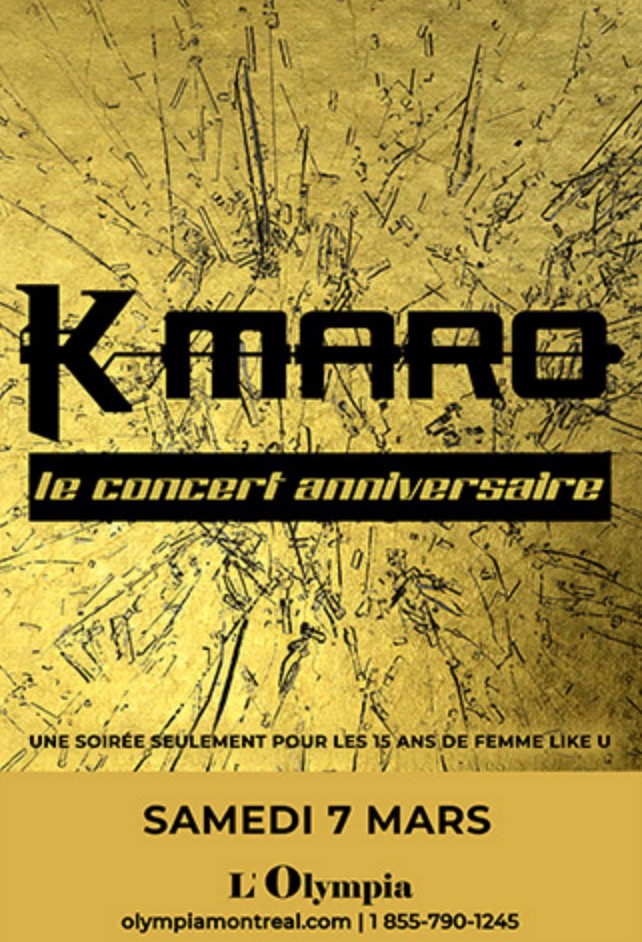 We can read on the event page:
Mark Zuckerberg launches The Facebook, Ray Charles disappears, and Million Dollar Baby fills movie theaters as The Lord of the Rings receives the Oscar for Best Picture. That year, we discover another Million Dollar Boy with Rings recognizable among a thousand: K-Maro invents rap bling French version and signs one of the greatest, if not the greatest hit of the 2000s, sold in more than 5 million copies worldwide. K-Maro becomes essential, connects hits, albums and concerts, before leaving the stage to devote himself to production and work in the shadows with other artists.