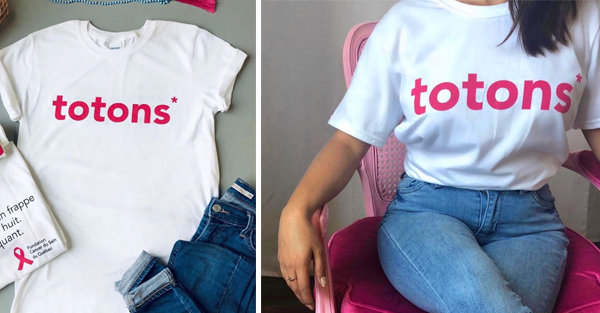 Have you ordered your Totons sweater?
La Quebec Breast Cancer Foundation has launched a cool unisex sweater that's meant to get people talking. We can read on their publication: "TOTONS! Does that shock you? Breast cancer strikes one in eight women. This is shocking! Be an ally and get our TOTONS unisex t-shirt now! Make people talk and educate those around you by proudly wearing our daring TOTONS short-sleeved sweater. "
For $ 24 (including shipping), you will receive this top sweater and you will support a good cause!
To order it: don.rubanrose.org/boutique/boutique-rose/66-t-shirt-totons