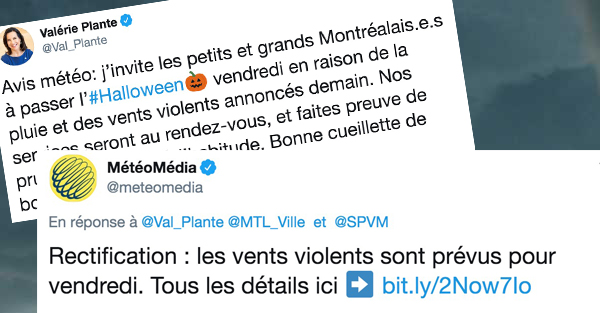 The MétéoMédia picks up Valérie Plante and says there will be no strong winds tonight
Under a Twitter post from Valérie Plante, the MétéoMédia team corrected the mayor by adding a correction to one of her tweets. Valérie wrote: "Weather forecast: I invite young and old Montrealers to spend theHalloween Friday due to rain and strong winds announced tomorrow ". It didn't take long for the Weather Network account to comment that the high winds are not forecast for Thursday night but for Friday.
Tonight there will be only rain and no strong wind!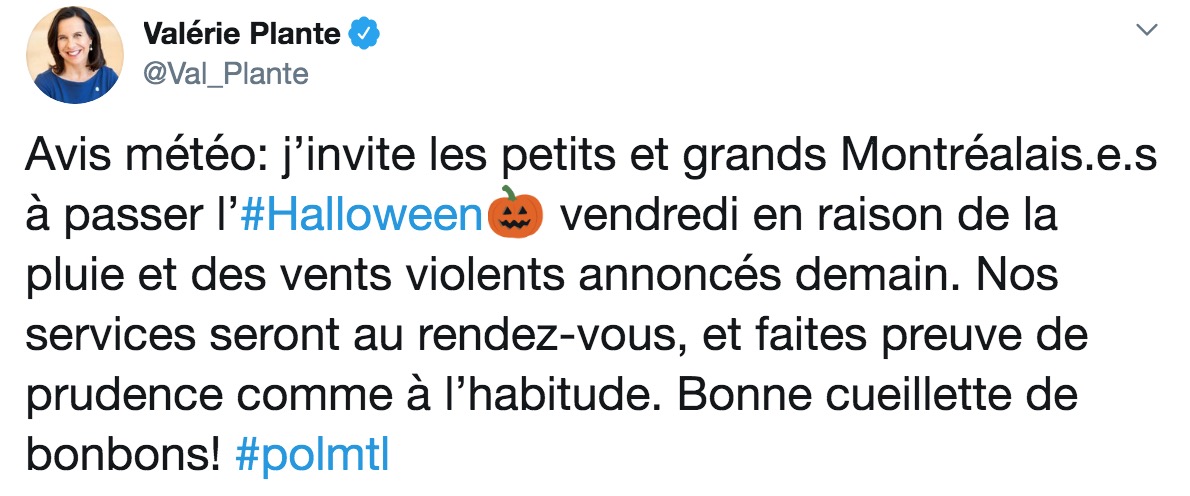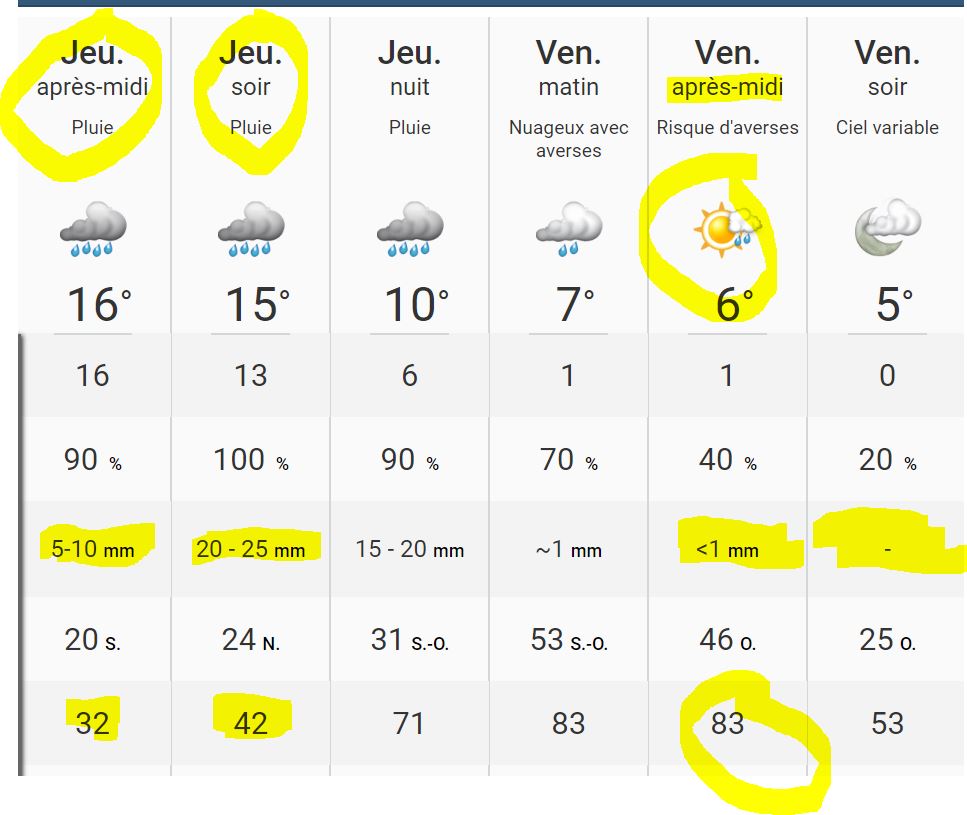 There was also a little discussion between Ariane Moffatt and Valérie Laplante: