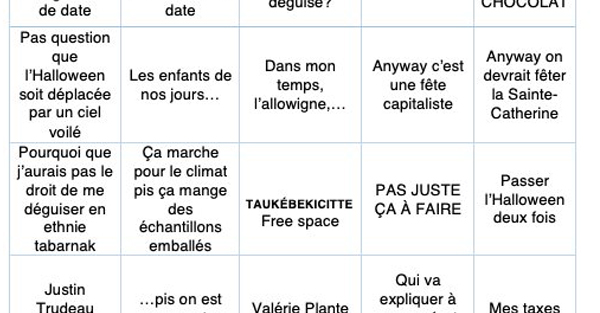 The best post about spending Halloween on November 1st
The excellent Manal Drissi created a truly perfect Bingo. Following the change of date to spend Halloween (if you haven't been on the internet all day, we no longer spend Halloween on October 31, but on Friday November 1), Manal decided to design a Bingo with the best comments.
I'm cramped, it's well done! Everything is there, I can't even try to improve it!