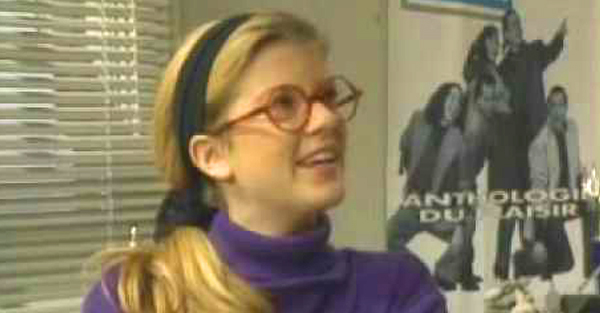 Actress Karine Pelletier who portrayed Stéphanie Couillard in Watatatow made an appearance on Téléjournal
The journalist Marc-André Lemieux of the Journal de Montréal recently wondered if it was indeed the actress Karine Pelletier who played Stéphanie Couillard of Watatatow on Téléjournal? It didn't take long for several Internet users to reply that it was indeed the famous Stéphanie that we saw during the 14 seasons of the Watatatow show. Even Jessica Barker responded by writing "Ben certain".
Karine Pelletier has now changed careers, she founded the KP Agency which represents artists. It's always a pleasure to see her again, she has marked so many people with her character!
Is it Karine Pelletier, alias Stéphanie Couillard in Watatatow, on Téléjournal? pic.twitter.com/VXcFufPJtM

- Marc-André Lemieux (@MALemieuxJDM) October 25, 2019