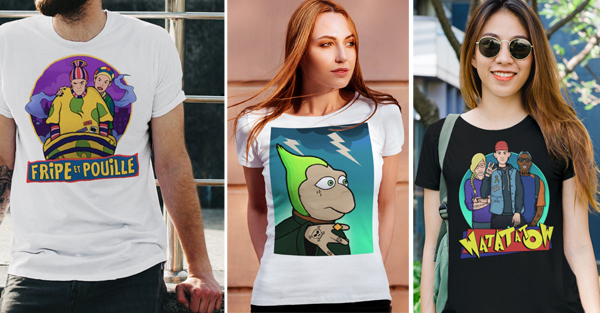 Sweaters with cult characters from our youth in badass version
The clothing brand The Wild Kids has fun pulling out sweaters with cult icons of our youth in badass version. The idea is interesting, they bring cute characters up to date by adding tattoos, body piercings and cool poses.
Are you ready to see the characters of Watatatow version 2019, Bibi in gangsta, Babar with blood, Fripe and Pouille in Bonnie & Clyde mode, Robien and Stella who are ready to fight ...
It is certain that if you wear one of Les Gamin Sauvages' sweaters, you risk getting a lot of comments!