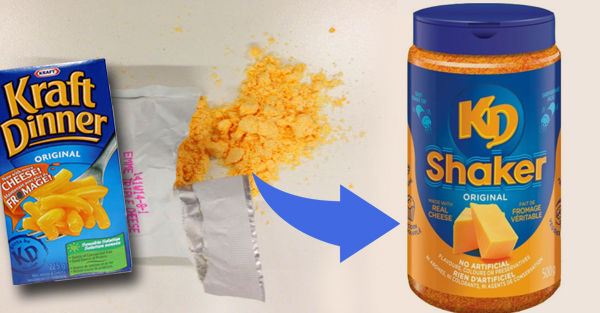 Now you can buy yourself a big jar of yellow orange powder from Kraft Dinner
Kraft Dinner fans will be rocking for joy upon hearing this news. Kraft recently launched the K.D. Shaker. It's a jar filled with the yellow-orange powder you find in small bags when you buy a box of Kraft Dinner. It's the same principle as Parmesan, but with dreamy KD cheese!
In the advertising published on their Facebook page, Kraft shows us that it can be put everywhere. The seasoning is delicious not just on pasta, but also on broccoli, popcorn, fries ...
If you're salivating right now you can order here. KD claims this product is for a limited time, so now is the time to jump on it.