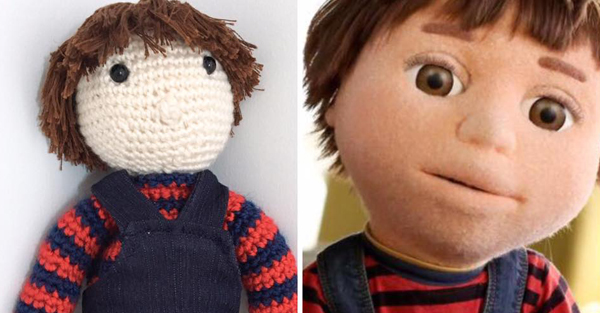 A Passe-Partout doll, a dream for children
The Petite Maille company designs several pretty fun creations for children. Visiting their site / Etsy account, you can find dolls, aprons and decorations for the youngest. By reading the reviews on their site, you can see that everyone is very happy with their orders.
What caught my eye about this small business was the special order they just made. We can read on Facebook: "My last special order, a Pruneau (from Passe-Partout, you guessed it!) Made to measure to accompany his new friend Alexis for his entry into daycare!»
It's really successful and very cute! If you also want a doll like this (enweille Cannelle, Ti-Brin, Doualé, Mme Coucou ...), I think that Small Mesh is the company to contact!