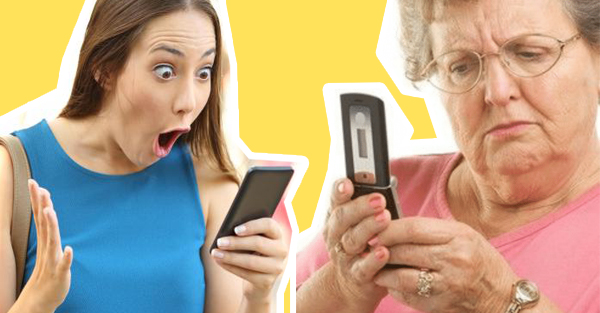 Top 5 things to do on an unlimited data cell phone plan
It's not always easy to always go and look at where your data consumption is between Youtube clips and Insta Stories of your friends!
Telus has understood this and has just launched packages Hassle free where you can enjoy the data at will! No more fear of having to pay an extra amount! It's at will like in a buffet there, you can consume whatever you want without limit!
In addition, they also offer the Easy Payments program which will allow you to get any smartphone for $ 0 without a deposit or interest. Data at will and a cell top? The perfect duo!
I had fun finding 5 things you can do using your data on a new high tech phone without having to worry. The goal is to make the most of your data as much as you want by reaching new consumption records, it's not more expensive!
Listen to 10 hours of the famous TOU DOUM from Netflix
If you listen to movies / series on Netflix, you certainly know the famous Tou DOUM. Can you listen to it for 10 hours without stopping on your cell phone? Otherwise, if you are looking for a bigger challenge, I invite you to watch the Video of the guy who counts 100 to 000 for 1 hours.
Visit all sites offered by Any site
The site Any site offers to visit entertaining sites. Every time you hit the button with the star, you come across a surprise site. With no data limit, you can challenge yourself to see all the suggestions.

Visit the most data-heavy article on our blog
Nothing less than 100 photos end up in this article and I have tried to put them in the largest format possible. Hope you are ready to use a lot of data because it is impossible to make an article heavier than that!

Try everyone you know on the Love Calculator to find out who your soulmate is
You are single and you want to have a hand in figuring out who would be a good match for you. You go to the Love Calculator site and write down the names of everyone you know. When you stumble upon a 100% match like Telus and me, you've found that rare gem to make your heart beat.

Download Asphalt 9, one of the heaviest games in the entire App Store, without using wifi
It is certainly the perfect application to download with the data of your plan Hassle free. This racing game is so well done, but what interests us here is the app's size of 1,49 GB.

This article was produced in collaboration with Telus. All opinions expressed are my own.