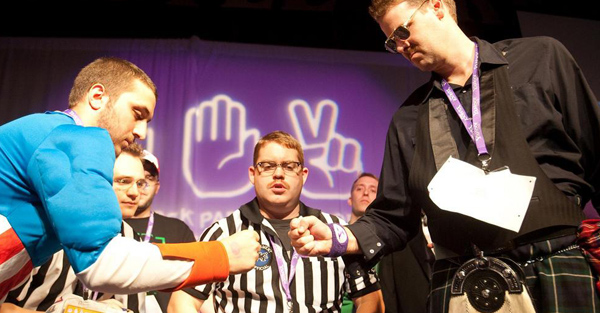 An extreme Roche Papier Ciseaux tournament will take place in Montreal
The cool gang of Pockets & Threads had a good flash deciding to organize an extreme Roche Papier Ciseaux tournament. It's time to practice now to be the champion of this sporting event. Everything will take place at the Aire Commune on Wednesday August 7 from 17 p.m.
You have the chance to win unusual prizes:
- A CD Best of by Roch Voisine
- $ 250 in paper money
- A $ 50 gift card for a haircut at The 7 square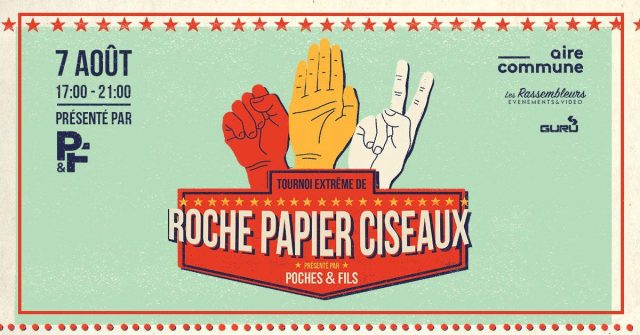 All information about the event is available here: https://www.facebook.com/events/574056249790395/
Do you want to be sure to win your matches? I invite you to watch this channel video Numberphile which will allow you to have an advantage over your opponents. This statistical study was conducted with 360 participants who performed 300 rounds of rock-paper-scissors.
We invite you to follow us on Instagram for other entertaining finds: