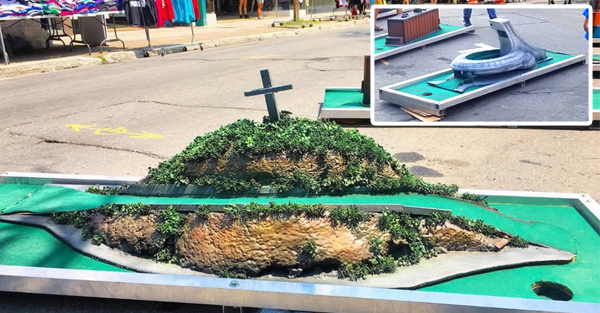 A great mini-putt in the colors of Montreal on the Plaza
The team Plaza Saint-Hubert had a nasty good flash to keep its visitors entertained during the trade shows (July 28 and August 2-4). They have set up a mini golf course available for everyone. This mini-putt is a concept created in 2017 by Ludik inc (Félix Duranceau) for the SDCs of Mont-Royal and Du Quartier Latin with the theme of the City of Montreal. There are holes where the obstacle is the Olympic Stadium, Mount Royal, the Turcot Interchange… crime is the dream of all fans of this sport.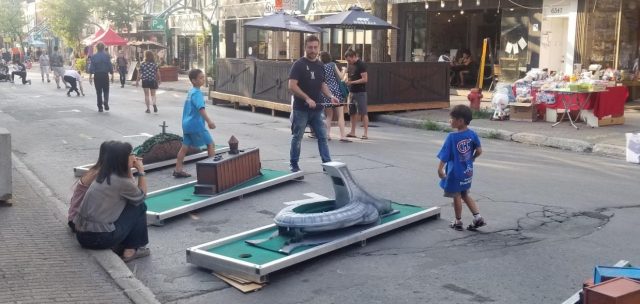 The mini-golf is installed in the portion of rue Saint-Hubert between Beaubien and Bellechasse on the Plaza. It's definitely time to show your talents to everyone and shout out loud "BIRDIIIIE».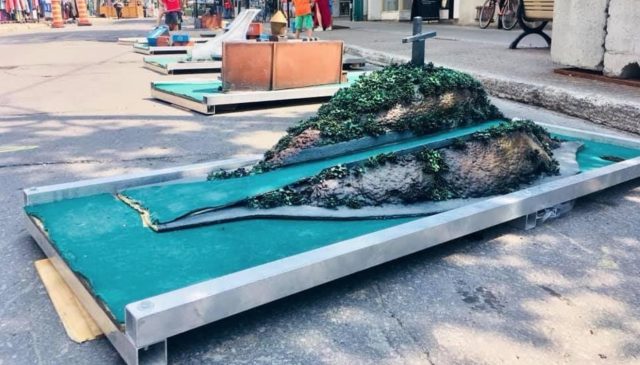 Here are the 9 holes:
Hole 1: Le Mont-Royal
Hole 2: The Olympic Stadium
Hole 3: Turcot interchange
Hole 4: Bagel
Hole 5: Port of Montreal and its containers
Hole 6: Molson
Hole no 7: Miron quarry
Hole 8: Van Horne warehouse
Hole 9: Hockey