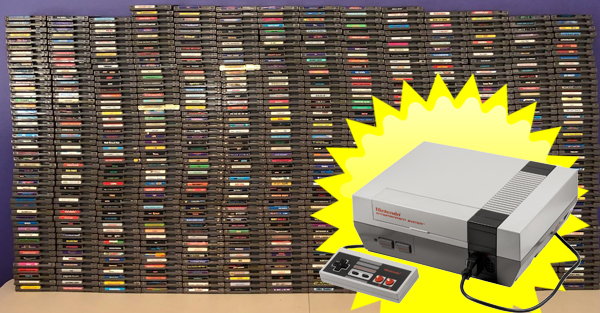 This store in Hochelaga has almost the entire collection of Nintendo games
Shop Retro MTL, located in the Hochelaga district of Montreal, has achieved a real tour de force. They currently have, with the exception of 4 games, the entire Nintendo North American cassette collection. The 4 missing games are: Stadium Events, Panic Restaurant, Bonk's Adventure, Little Samson.
I don't know how much this collection is worth, but surely several thousand dollars. If you have the soul of a collector in you and you are nostalgic, this is truly a rare offer.
In addition, on August 3 will be held the event NEStalgie afternoon where you can get the Old School book which revisits the golden age of the NES by paying tribute to the games. You can also take the opportunity to play Nintendo games on site.