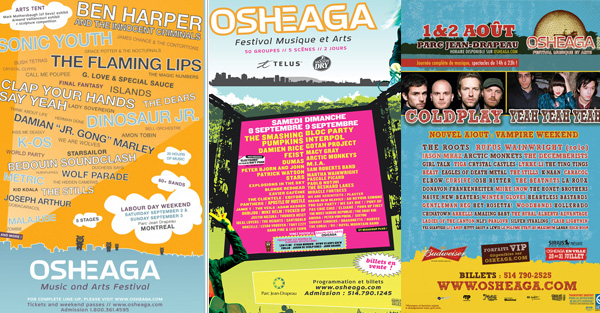 All Osheaga posters since 2006
Osheaga exists since 2006, and as it's really soon (August 2 to 4), I decided to do an article gathering all the posters from the beginning. My question is simple, what is your favorite Osheaga line up ever?
I admit that the 2016 edition is really, but really solid. There were Radiohead, Lana Del Rey, Red Hot Chili Peppers as headliners. I also fell in love with the design of the poster in 2015, it's super colorful and it's really summer.
I'll let you discover the posters, we start from 2019 to 2006! You can also visit their site to have photos of previous editions or to have more details on the groups which will play this year.