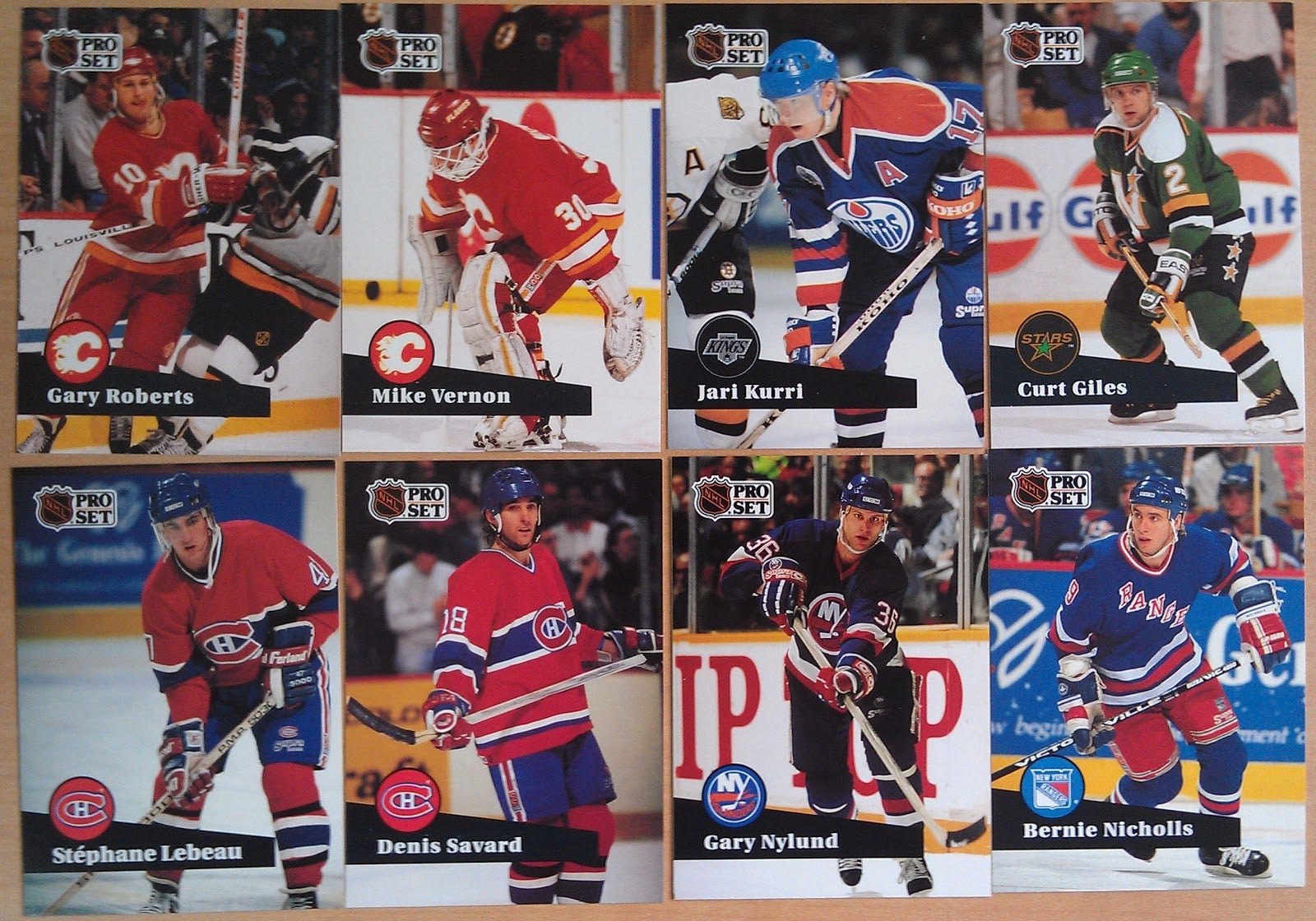 You might be rich with your Pro Set cards and you don't know it
If you're from the same generation as me, you've probably already collected hockey cards. Back then, everyone had their Pro Set collection. The 90s really weren't a good time for collecting cards. Each card has been printed so many times that the value is minimal now (not like cards from the 70's and 80's or today).
That being said, there are still some exceptions for the Pro Sets. You might be rich without even knowing it (ok I'm exaggerating a bit). It's time to go to your parents' house in the attic and see if you have these cards there!
The 1990 Pro Set Stanley Cup hologram card sold on Ebay for between $ 630 to $ 999. On the back of the card you will notice that it has been printed only 5000 times.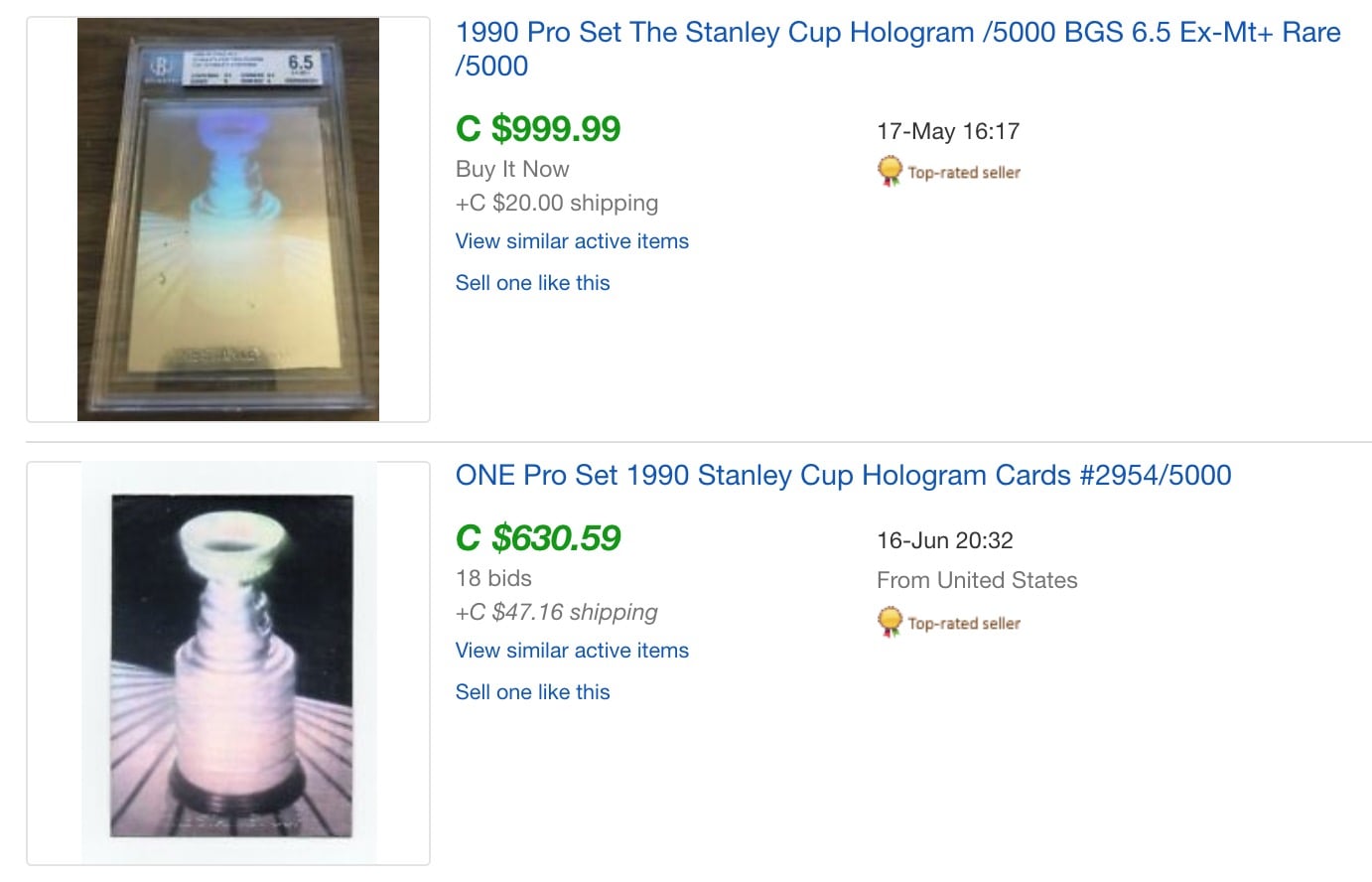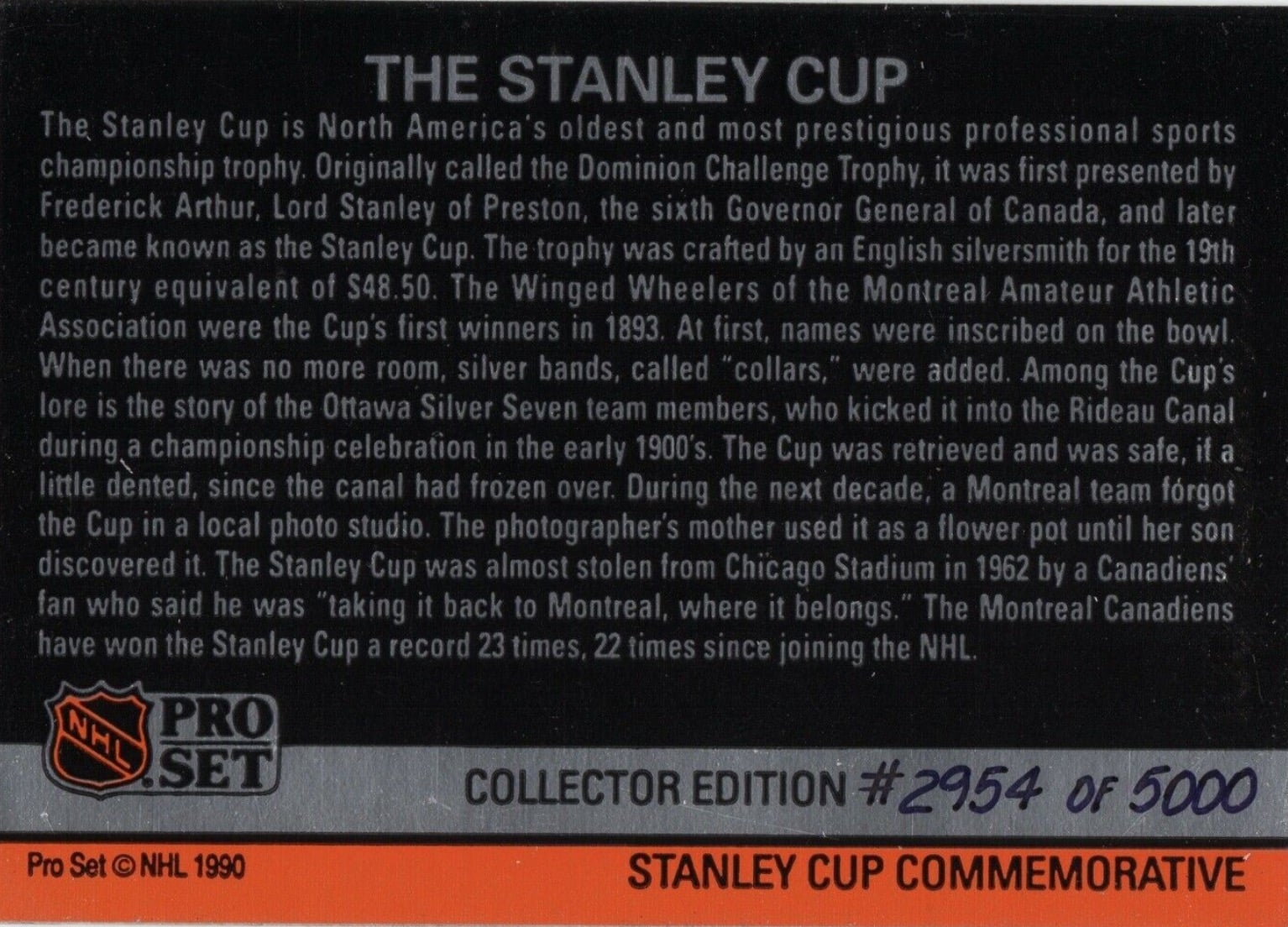 Paul Gillis' card where his nose is bleeding. This 1990-91 Pro Set is different from the others because some specimens have an error where Paul has a "bloody nose". It usually sells for $ 150, but if you got it graded at PSA and it comes back with a 10 rating, you could sell it for over $ 500.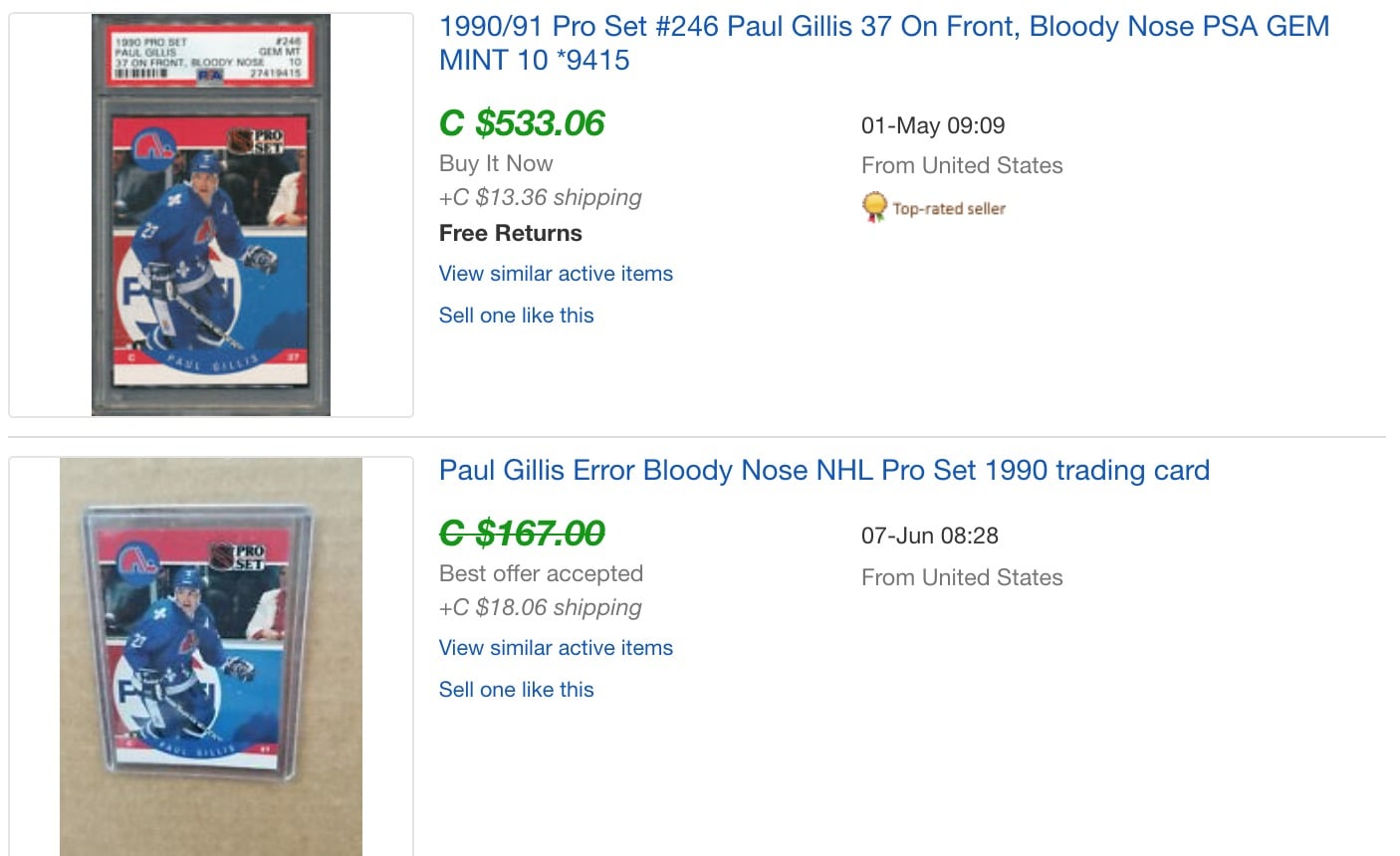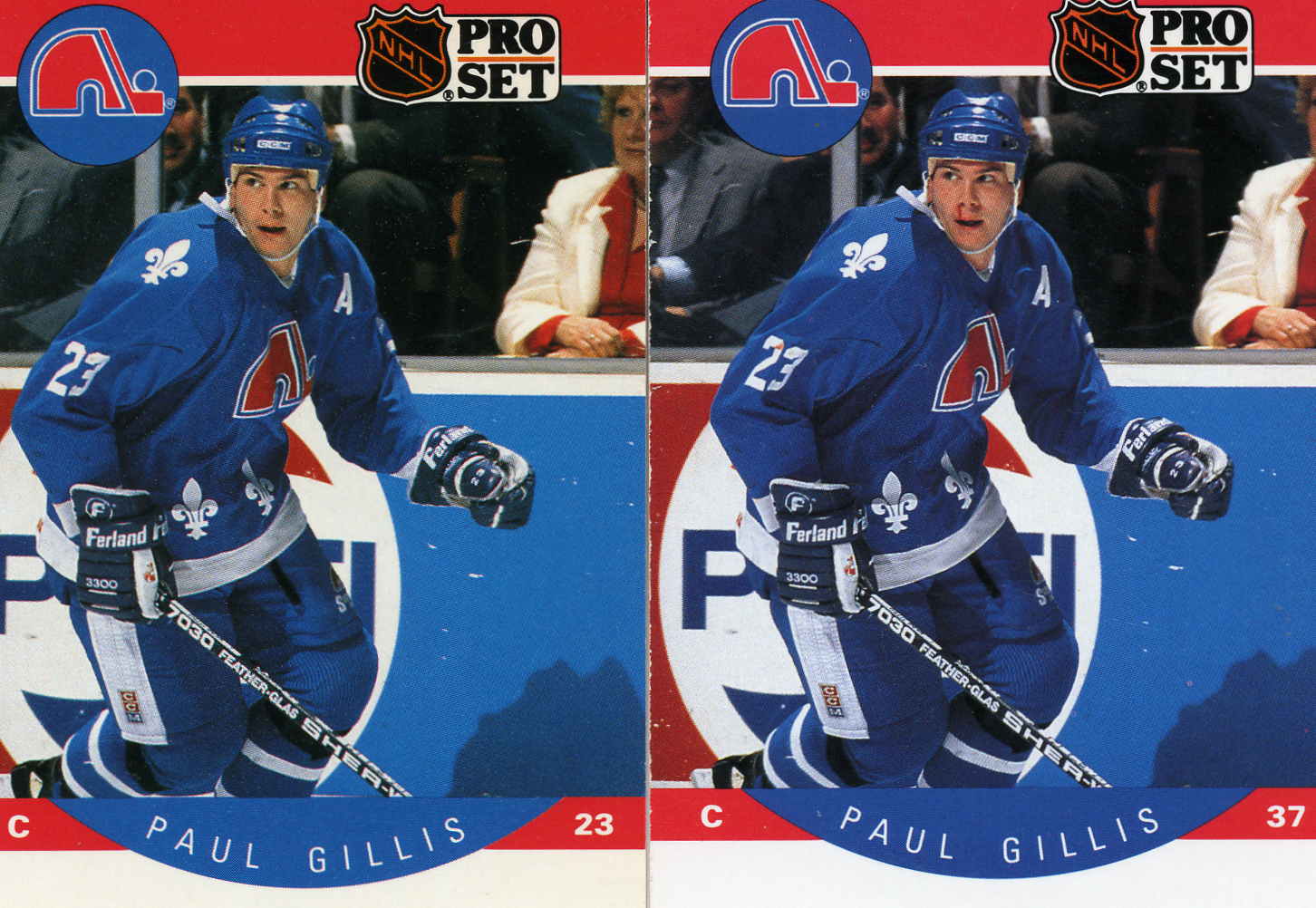 The Pro Set 1991-92 Awards Special series sells for a high price. To find out if you have a card from this series, you need to look at the back of the card. It all depends on which player you have, a card like this can sell for up to $ 580.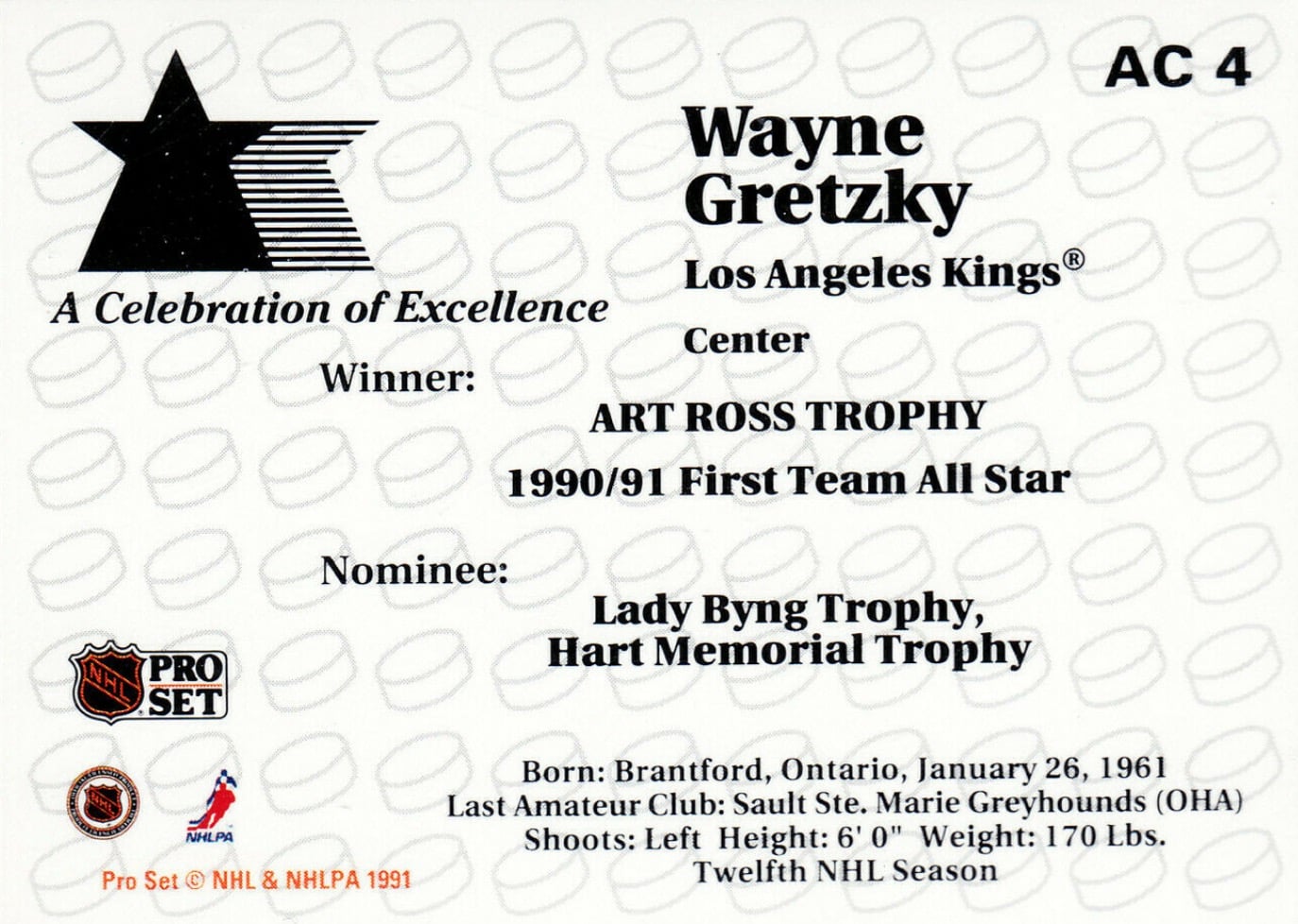 I hope you are rich!
You can follow us on Instagram if you want more entertainment: