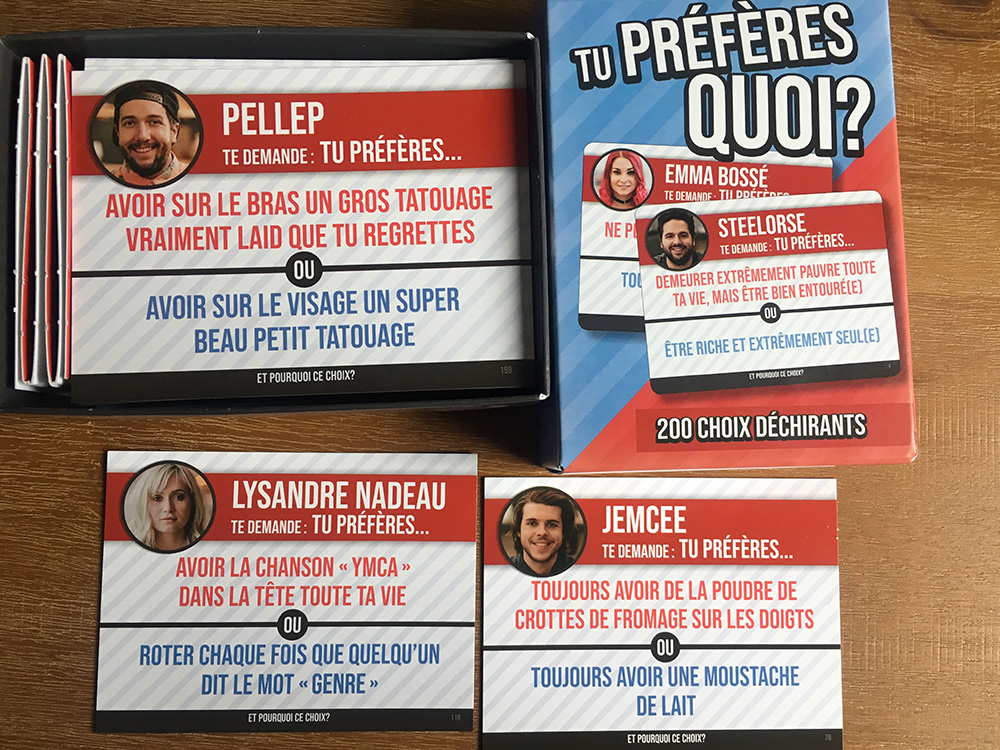 Here's the game every family will be playing over the holidays this year
My friend Steelorse has just launched a top game that is sure to create fun debates in families over the holiday season. What do you prefer? is a game where you absolutely have to choose what you prefer between 2 impossible / awkward / funny suggestions. I warn you right away, it's always heartbreaking to decide on one of the 2 statements that will provoke strong reactions in those around you. If you want to spend an evening with bite with your friends / family, this is the game to have!
There are 3 ways to play What do you prefer?. My favorite way is to guess what the other will choose as an answer by justifying your decision. Example: I think Pellep likes to sleep better on the floor without a pillow or blanket because he's too scared of spiders versus sleeping in a comfortable bed but with around XNUMX spiders in the room. If that's the correct answer and the justification closest to the truth, you earn yourself a point.
To create this game Steelorse invited his youtubeur friends to design the 200 heartbreaking choices. You will thus be able to come across files from Lysandre Nadeau, Proze, Rosalie Lessard, Emma bossé, Jemcee, Massi Mahiou, Laura-Gabriel, With Simon and me! Seriously, we worked hard to create poignant choices that leave no one indifferent.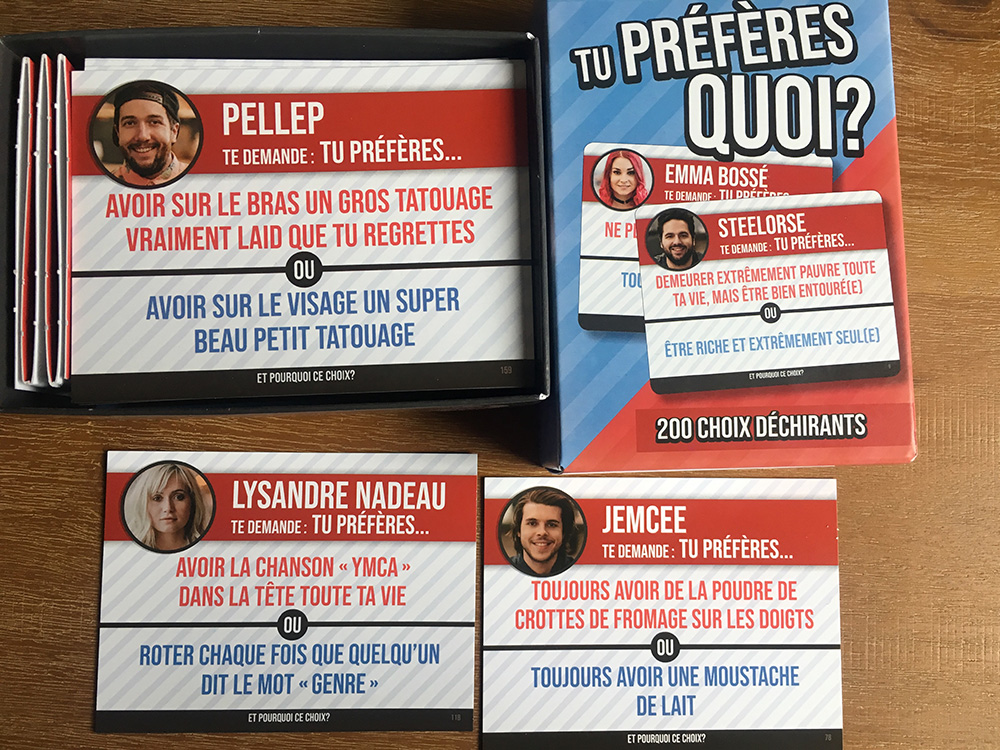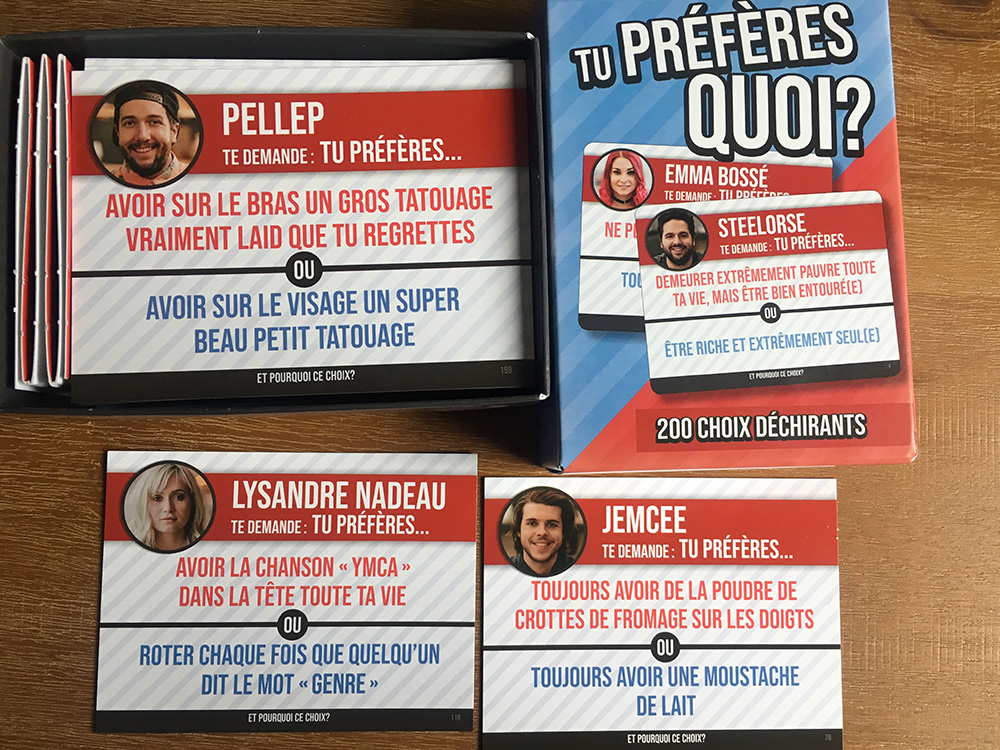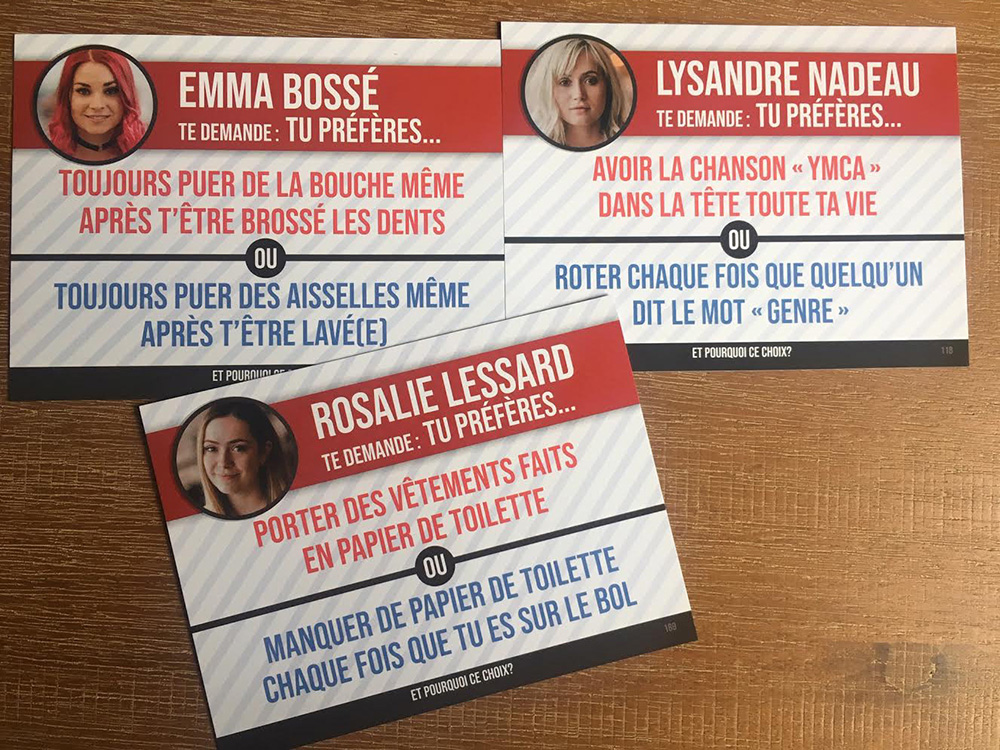 In addition to asking you to make a choice when you play, the store will also have to decide: do I take the normal edition for everyone or the 18+ version. In this dilemma, I believe that the right option is simply to buy the 2 yesssaaa!
The 18 and over version is really crunchy! I hope you're not afraid because the choices are extremely ole ole and it is embarrassing to answer in front of others. Let's say you're better off playing the normal version with your parents and the adult version with your gang of friends.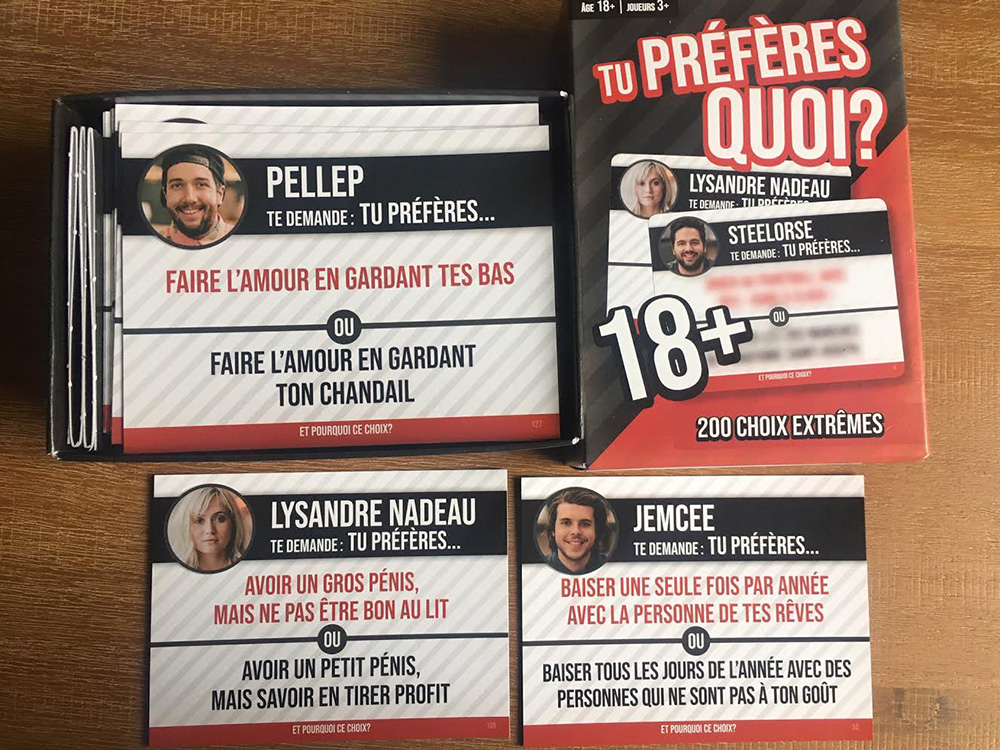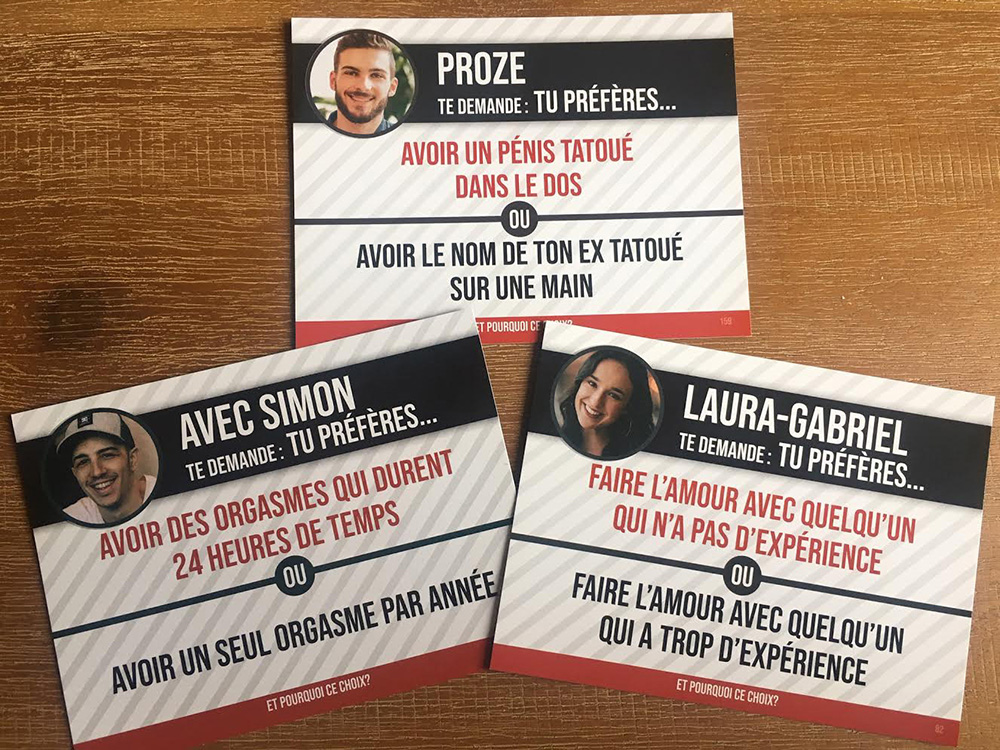 What do you prefer? is available everywhere (Archambault, Renaud-Bray, Gladius…). If you buy it, you can write to me to tell me your favorite questions, I'm curious :)