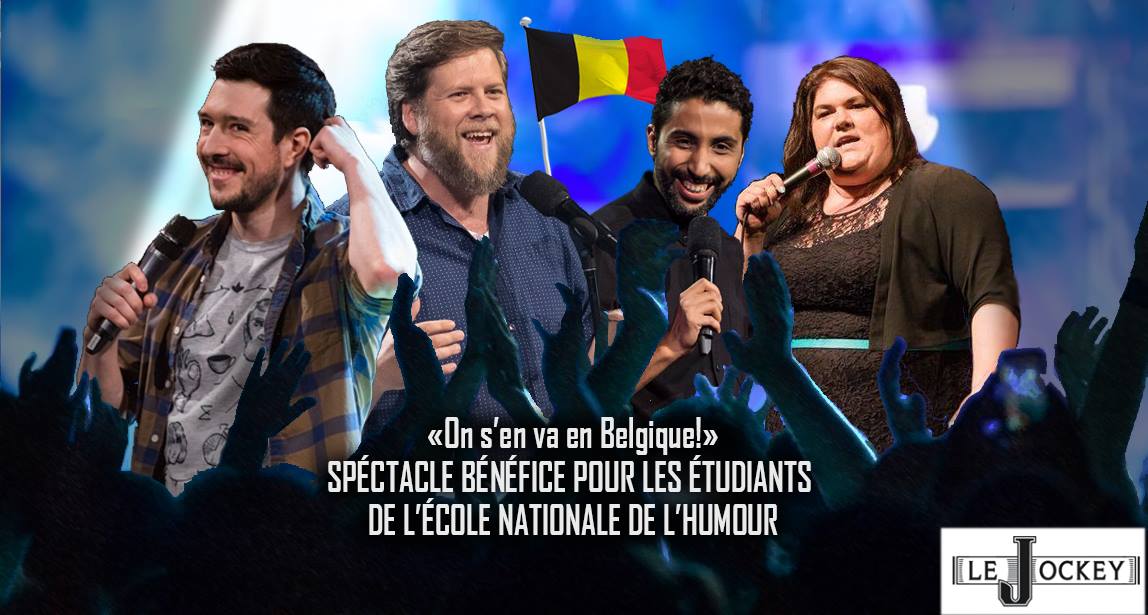 Graduates from the National School of Humor organize a show in Montreal
The graduates ofNational School of Humor are organizing a comedy show on Saturday November 24 to finance their trip to Belgium. If you want to discover the next big star in the world of fun, I invite you to attend this evening. For the occasion, you will be able to see 4 students on stage (Vincent Descoteaux, Olivier Foy, Florian Brucker et Angelo Schiraldi) who will present you their best number. On the side of the veterans, there will be: Christine morency, Didier Lambert, Reda Senoussaoui et Pierre Bruno Rivard. In addition, a surprise comedian will be present. If I trust what I hear, it might be a really nice surprise! The animation was entrusted to the friendly and talented Dominique allard, it will make you screw up no doubt about it.
The show takes place at the excellent bar Le Jockey in Montreal. If you want to be sure to have your ticket, I invite you to order now on the site The point of sale.
Facebook event: it's here!