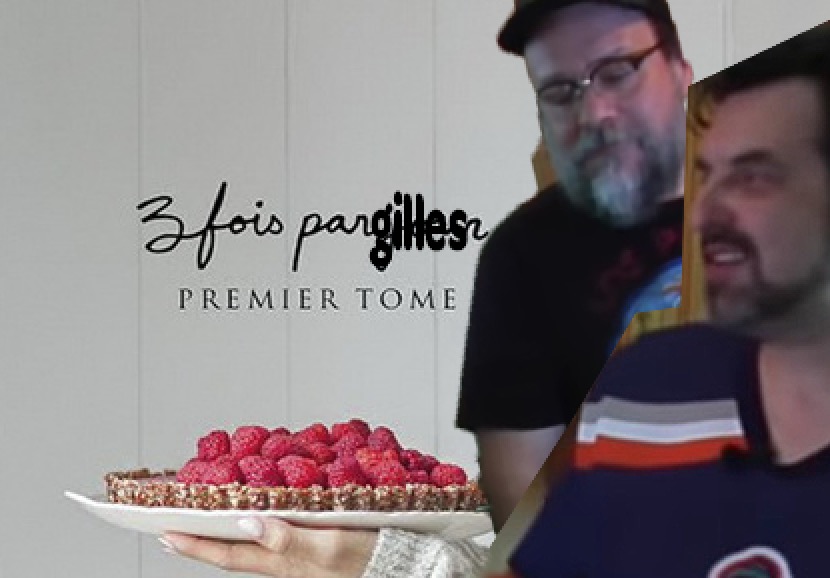 The completely exploded and tasty recipes of MC Gilles and Martin Rooster Roussy
New cooking show on the web, and it's big flavor for the eyes. I warn you right away, your taste buds will dance when you see the different recipes from 3 times by Gilles. The capsules are shot in the wonderful city of Sainte-Anne-de-la-Pérade and our 2 cooks are Martin Rooster Roussy and MC Gilles. I say it like that, but Élyse Marquis, you should contact them so that they can be guest chefs on Les Chefs.
You will be able to discover how to make a Grilled Cheese without cheese, a dry poutine (as well as another healthy one), an ice cream sandwich with Pop Tarts ... and even know your NHL team jerseys (as a bonus that of the Quebec Rafales).
I don't want to start a rumor, but with all the photos MC Gilles takes, I think a book must be on the way.
I'll let you discover it all with their most recent video. You will learn how to make a Bagel at Doritos and the expression "We are not disgusted". Great pleasure, I invite you to follow their chain!