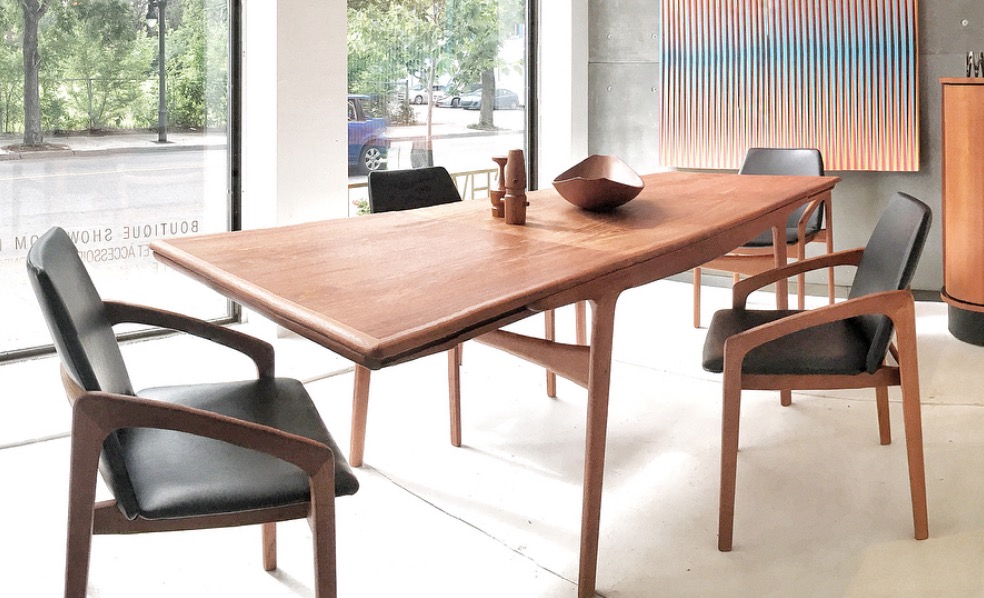 5 stores that I love in Montreal to decorate your apartment
I love decorating my apartment, I have a great passion for interior design. Find beautiful furniture, objects to put on my shelves and get your hands on chairs that are as comfortable as they are beautiful. I rarely buy in chain stores like IKEA or Brault and Martineau (ishhh, I think I've never set foot there). I decided to give you my top spots where I shop to furnish your apartment or your house.
Before presenting you my 5 favorite stores in Montreal, I will just give a few good addresses to find beautiful things:
At the manouche: He has a huge kiosk at the Marché au Puces St-Michel, but you can get his decorative items through his Facebook page. He often finds beautiful products, it's fun to follow him to see everything and fall in love with one of his finds.
Quebec auctions: There are + or - 2 online auctions per week. You can get your hands on some great stocks.
Retro Bordello: I did not put it in my 5 stores that I love in Montreal because it is located in Quebec. To find fun items, this is a wonderful place. In particular, I found a 1990 Hulk Hogan backpack in excellent condition here.
Retrocity: They had a storefront on Plaza St-Hubert, but they decided to focus their efforts on the web. With a fan page of over 14 subscribers, that's understandable. Very friendly, they are super active on the web to show us their discoveries.
SHOWROOM MONTREAL

3987 St Catherine St E, Montreal
A great place to find mostly teak furniture. If you want to keep your furniture forever, this is definitely the place. You will find pearls from the 50s, 60s and 70s. Ultra welcoming, it's almost like visiting a small museum when you go for a walk.
MODERN MONTREAL
(3975 St Catherine St E)
Another shop where teak is in value. You will find a nice selection of Scandinavian furniture which is in excellent condition. With 10 subscribers and more on Facebook, you have to be quick to be the first to grapple with one of their finds.
HUS Workshop
(
6751 St Laurent Blvd)
We are always in the same vibe as Showroom Montreal and Montreal Modern. Furniture from the 50s, 60s and 70s which are very well preserved. You will find a lot of beautiful chairs from famous designers.
Harold
(256 Saint-Zotique Street E)
Very charming shop where you can find a bit of everything. As much furniture as objects to decorate your apartment. You can find a very designer kitchen table, a retro sound system or even pop culture objects like a Molson illuminated clock. They often have discount days, you have to follow them to be aware.
WORKSHOP 111 DECO
(1294 Rue Beaubien E)
I really like this shop, I think they showcase their finds. Ultra friendly, they respond quickly when you communicate with them. I really like the glass furniture they offer. The photos are always super beautiful on their Instagram account. Again, you have to be quick because sometimes in less than 15 minutes the displayed piece of furniture is sold.
Otherwise, you can always design your own furniture as well. Even if you're not the most manual person in the world, there are plenty of great tutorials out there. Usually, I do a search on Pinterest to find what I want to do and then I search Youtube for a video that shows me how to do the project. Lately, I designed this shelf from A to Z and I admit having saved a lot of money.
I invite you to follow me on Instagram, I will publish my next achievements.