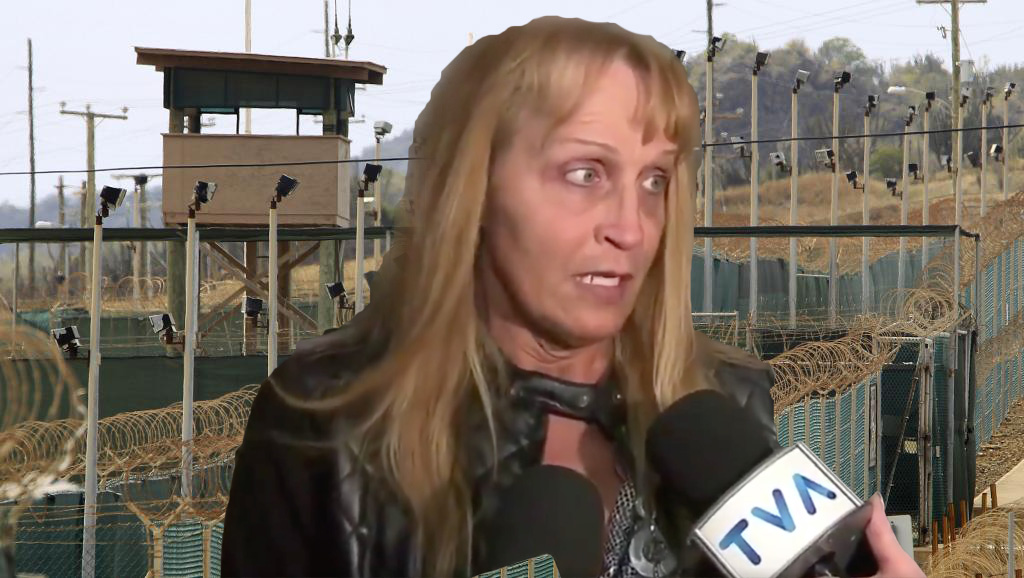 The # cestGuantanamoquejaivécu web trend is hilarious
During a report on TVA, a woman was interviewed to find out how she felt following the canceled flights in Cuba. The lady did not hesitate to exaggerate and not a little bit, she went with a pretty punchy statement "We felt like prisoners. It is Guantanamo that we lived.».
It didn't take long before the Quebec web had fun with the hashtag # cestGuantanamoquejaivécu. Everyone has started to write mundane situations where they say they have been through hell.
Frankly RT ThomasGerbet: Flights canceled in Cuba: "We felt like prisoners. It is Guantanamo that we lived. " pic.twitter.com/9yfPcvBgjs

- Jameson aka Mr. MADNESS (@TheJamesonShow) May 23th
I had asked for a traditional coleslaw and they sent me a creamer.# cestGuantanamoquejaivécu

- Virginie Laliberté (@VirginieLali) May 24th
I wanted to go fishing for small fish in the channels, but all the ice has melted….# CestGuantanamoQueJaiLévu

- MC Gilles (@mcgilles) May 24th
"I wanted to explain to the poor how to buy groceries with $ 50 a week, by raising chickens in the countryside" - François Lambert # cestGuantanamoquejaivécu

- La PЯavda (@LaPravdaCa) May 24th
I bought tickets for Jean-Marc Parent's show thinking it would last 2 hours but he kept us in the room for 4:30 😠🤪# CestGuantanamoQueJaiLévu

- Christian Poirier (@ Chrispo73) May 24th
For dinner tonight, I ran out of wine during the week, had to open a $ 40 bottle 🙄😡 # cestGuantanamoquejaivécu

- Christian Poirier (@ Chrispo73) May 24th
I have already listened to Sophie Grégoire sing. # CestGuantanamoQueJaiLévu

- Christian Paquet (@chris_paquet) May 24th
I had to cancel an outing because I had 12% battery left on my iphone. # CestGuantanamoquejaivécu

- Virginie Laliberté (@VirginieLali) May 24th
During a cocktail party, the valet farted in our Mercedes as he went to park it. # CestGuantanamoQueJaiLévu

- Better Call Raũl (@ Yayonne11) May 24th
I made the wish to receive a famous personality at my party and Luck Mercil arrived 😕 # cestGuantanamoquejaivécu

- Frédéric Pierre (@fredericpierre) May 24th
There is a student who held me back in class to ask me questions after the bell rang # CestGuantanamoQueJaiLévu

- Julien Tessier (@ JulTessier1) May 24th
I ordered some food and they forgot to put a fork in the box# cestGuantanamoquejaivécu

- danny l (@_dannyl_) May 24th