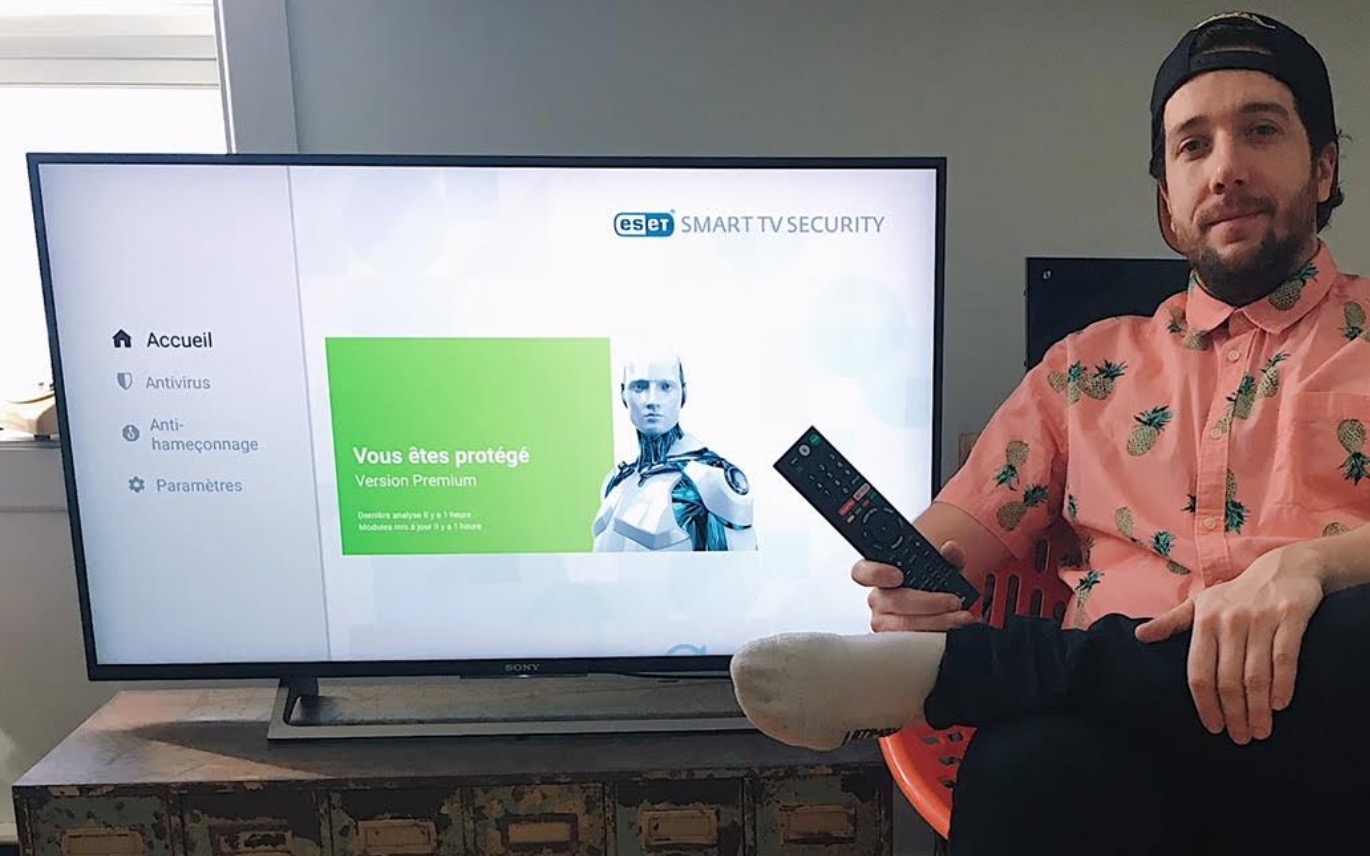 Important information to know if you have a smart TV
I don't know if you're like me, and you have a smart TV in your house. It is extremely popular now, and this type of television is now found in almost every home. With your television which connects to the internet, you can do the main functions of a computer. You can listen to movies on Netflix with just a few clicks, you can vocally search on Youtube to see the videos you want with incredible image quality (the rapper's clips Loud are mind blowing, you should give it a try), you can also surf the net and check out your favorite blog Petit Petit Gamin, download applications, play games, listen to music with Spotify… all this in the comfort of your living room on a screen bigger than that of your cell phone. Since I have one, I must admit that I have changed my daily habits!
If you own one or want to buy one soon, you need to know something important. A smart TV with a version of the Android operating system must be absolutely protected. This kind of television is connected to the internet which creates a gateway which makes your personal data / business vulnerable. We protect our computers and cellphones, it is important to be informed and take action to protect our TV against ransomware attacks.
Did you know that 90 percent of Android TVs are vulnerable to hacking? This is why I want to tell you about ESET which is the world's first security solution for Android smart TVs. Their goal is to offer a preventative approach to online security and to counter cybercriminals who target connected TVs. With the ESET system, you can be sure that you will be protected against: theft of personal data / accounts, phishing, cryptojacking, and spying from TV sensors (microphone, camera) etc.
There are currently 2 versions of the ESET security application: the free version and the higher version. If you're like me, and take it seriously, I invite you to take the full version which costs $ 14,99 per year. You will be protected on all these points:
Antivirus and detection of potentially unwanted applications

Automatic update of the virus signature database

Real time protection

Immediate analysis of the contents of USB keys

Ransomware protection

Phishing protection

Scheduled analysis
In addition, you can use the app on 5 Android devices (smart TV, phone and tablet) from the same Google account.
You can easily get the ESET security application, here are the steps to do an installation in less than 2 minutes:
Go to the applications section and select "Google Play Store"

Search for "ESET"

Select "ESET Smart TV Security" and click on install for free

Switch to the 'Premium' option for maximum functionality.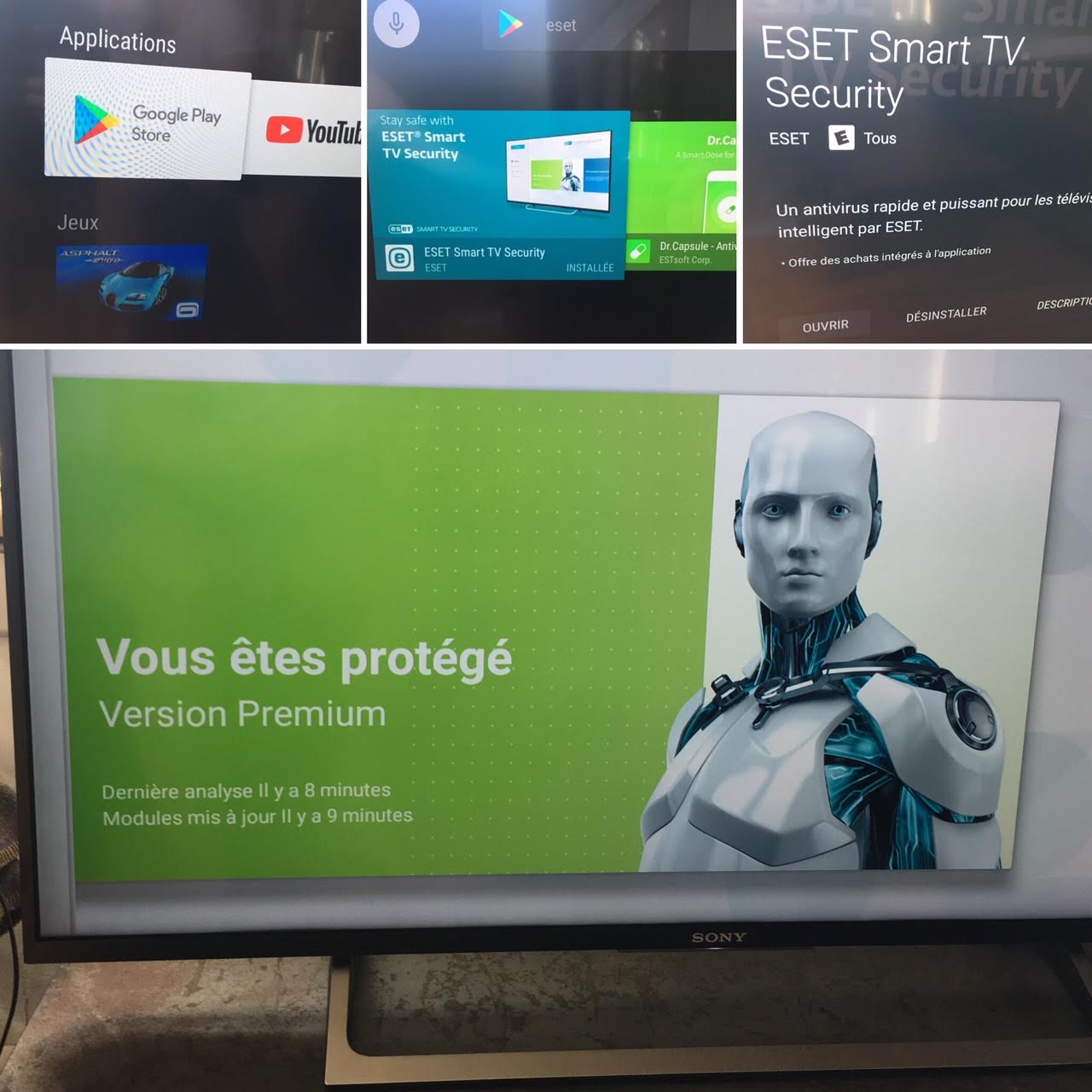 I invite you to visit the site of ESET if you want more information.
This article was produced in collaboration with ESET. All opinions expressed are my own.