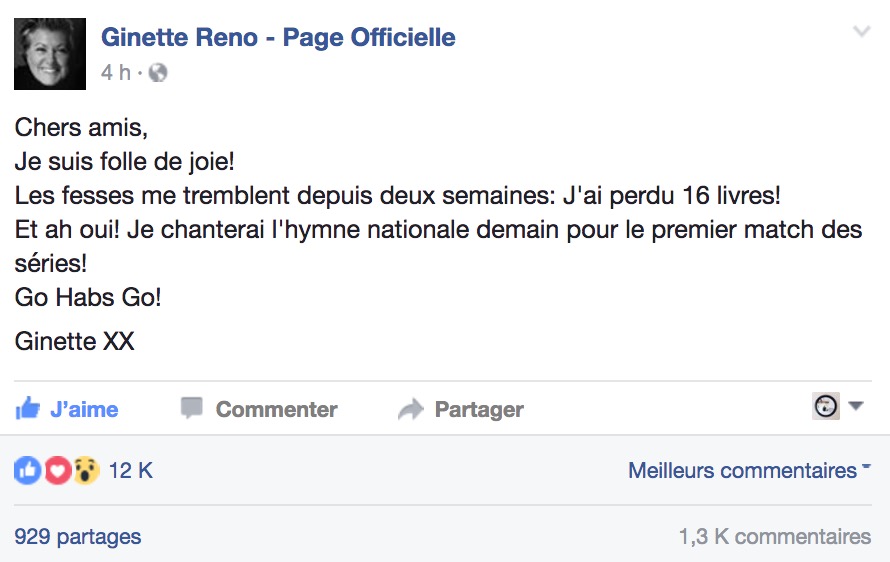 Ginette Reno explains why she lost weight
Ginette Reno made a post that garnered a mountain of likes. The singer has confirmed her presence tomorrow at the Bell Center to sing the national anthem. She is so happy and nervous that the popular singer has lost 16 pounds and her butt has been shaking for 2 weeks. I can't wait to hear it and see it! I take this opportunity to tell you that if you are looking for a good spot to watch the match, I invite you to come to the Nacho Libre in Montreal (the atmosphere will be crazy)!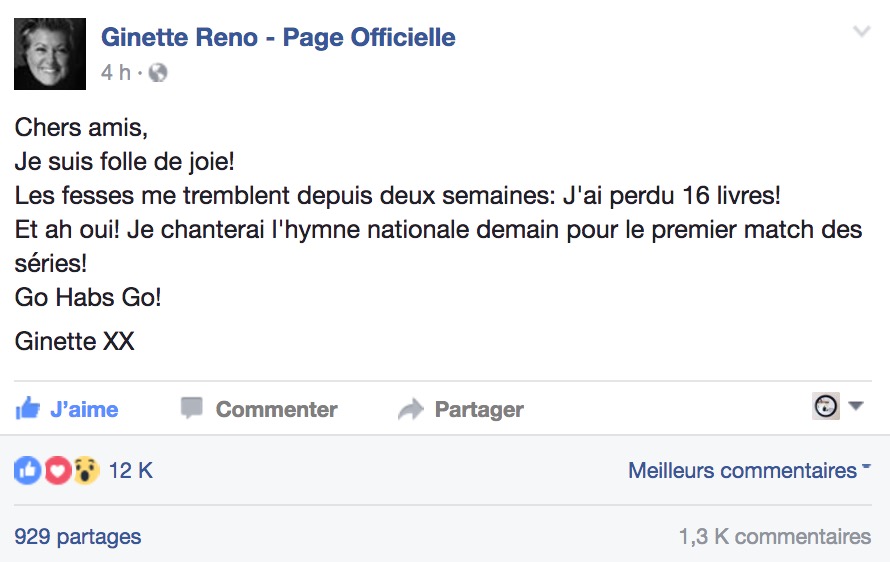 Everyone is pretty happy that Ginette is going to be there tomorrow!