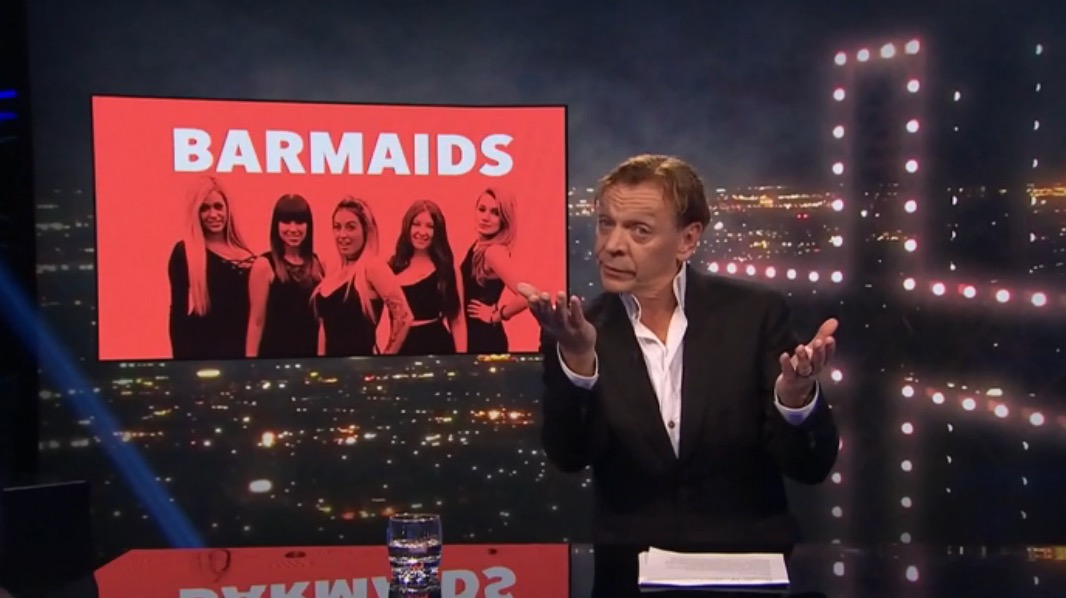 Marc Labrèche is interested in the Barmaids show
The very outgoing and genius (nothing less) Marc Labrèche has decided to take a little interest in the Barmaids program. He asked two tragedians Marie-Thérèse Fortin and Sophie Faucher to interpret the barmaids' lines on the popular Musique Plus program. Under the relaxing music of a musician playing the harp, you can hear the show's worst quotes. Impossible not to laugh, and it starts out strong with "I think I intend to buy myself a pole, maybe not for fitness, no, but more for rubbing my ploune". The segment ends with a confidence from Marc Labrèche concerning nothing less than the penises ...
You can view the segment from 6 minutes by following this link.