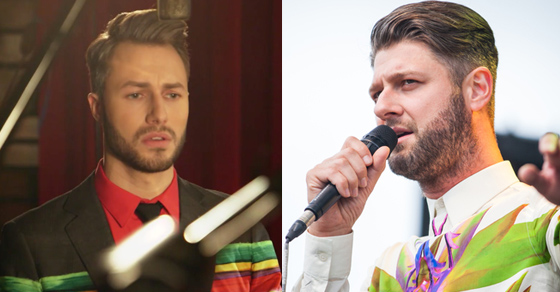 An excellent parody of Pierre Lapointe has just been uploaded
I don't know if you remember theexcellent parody of Celine Dion done by Philippe Lacroix which was put online last September. There had been a huge craze, all the blogs had talked about this parody. Here is that the top Philippe has decided to do it again by personifying Pierre Lapointe. In the video, the fake Pierre Lapointe presents us the new opus "Saint-Valenpeine" for singles or for people who have never earned money. We can hear several excerpts from the 24 hour-long songs that aim to lament.
Good work by Philippe and his team for the realization of this excellent parody. I hope that one day he will make Éric Lapointe haha!