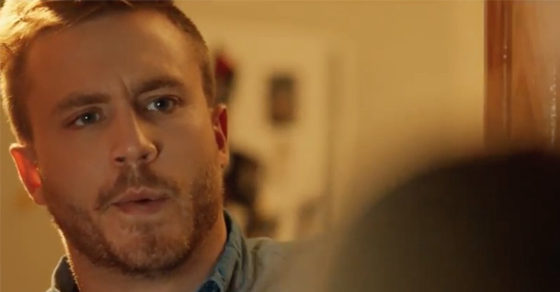 You don't wanna ruin your night like this guy
La Canadian Cancer Society just launched an excellent advertisement. We can see 2 guys playing a game as a team to defeat the last monster. A friend is there to encourage them, to mop them up and to give them water. The tension is palpable, we know straight away that this is an important moment for them. Whoever does not play decides to go and isolate himself outside to smoke. Following this bad decision, he misses the highlight of the evening. Instead of being with his friends screaming with joy, he's all alone with his cigarette.
This ad shows us that smoking leads you to isolate yourself and to miss beautiful moments with your bros. This video aims to introduce you to the SMAT, a text messaging service to help you quit smoking. This service is available at all times (no matter the time of day or night), you can send texts to receive encouragement and advice to help you quit smoking. Registration is free and it takes a little 30 seconds to complete. It's still great that smoking cessation workers are there for you and respond to you by text message. I find this initiative frankly good!

I know several friends who have decided to quit smoking, and they have gone through several good changes in their lives. Fitter, a less bland appearance, more of the smell of cigarettes in their clothes… the effects are only positive. I invite you to visit the site to register and find out more!
Want to know more: smat.ca/en
You don't want to face that face!