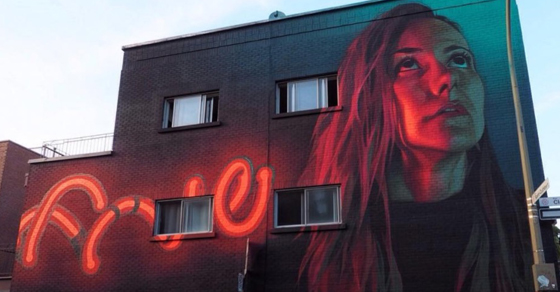 Montreal's most successful murals and graffiti
2 weeks ago, I was talking to you on the blog of my friend Massi's rap clip which was about the safety surrounding rail vocals. I also noticed another phenomenon on the AMT network, there is a lot of more or less successful graffiti. In fact, I notice tags (signatures) all over the place and even in dangerous places. Instead of putting yourself in danger and doing something that no one will pay attention to, you should do it in appropriate and legal places. In Montreal and its surroundings, there are several spots where you can make a top creation safely and legally. In addition, you will be able to take your time to refine your work and thus improve yourself.
I present to you today the places where you can do graffiti in peace and the most beautiful achievements.
Rouen wall
One of the biggest legal walls, more than 20 people can paint at the same time.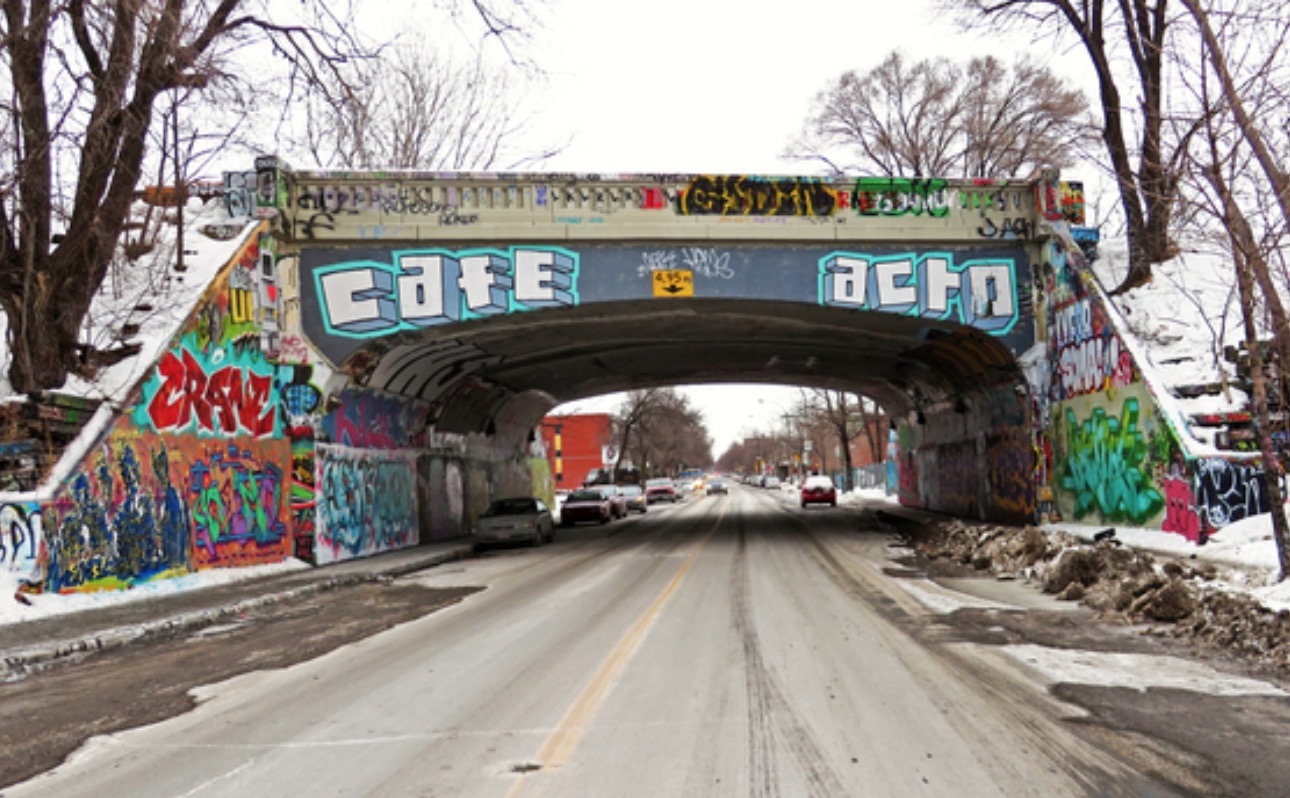 Photo credit: HP Quebec
You can even see the different creations on the account Instagram of the place.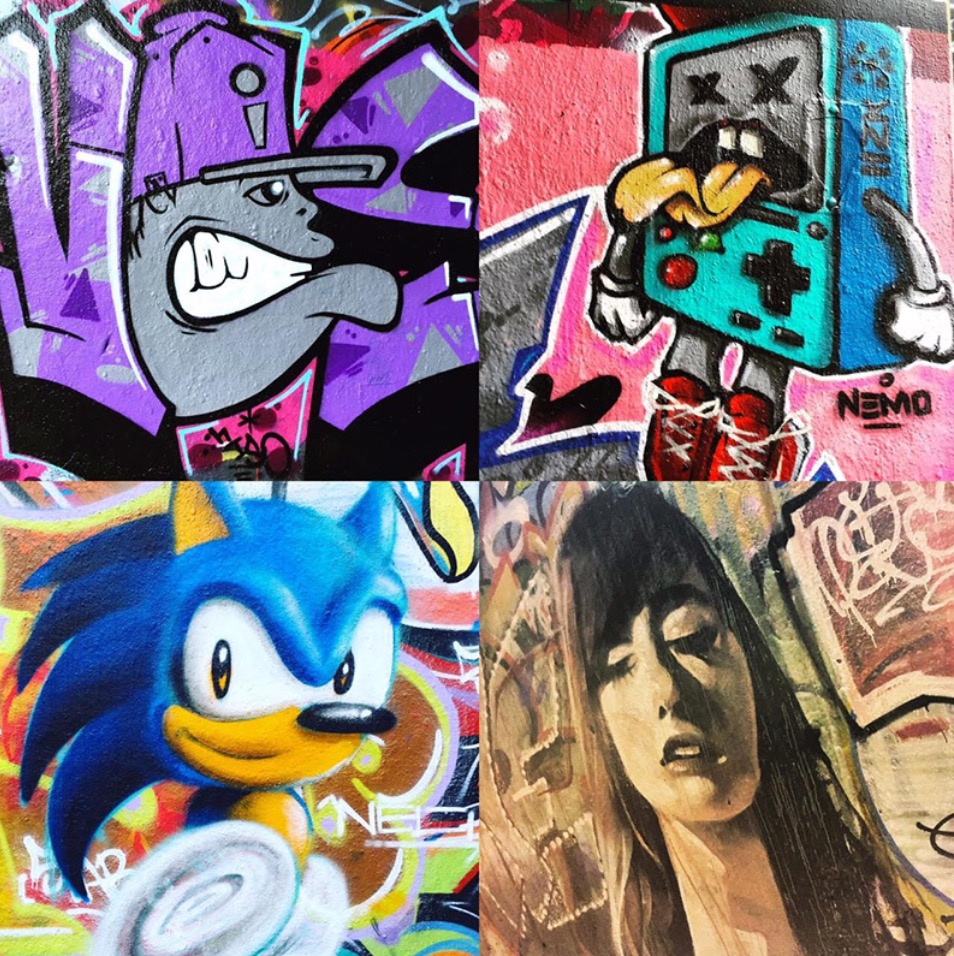 Duff Court (located 30 minutes by public transport from Gare Lachine)
In the west of Montreal, there is the Duff Court which is a park where there is a legal wall. The wall separates Lachine from Highway 20, and the graffiti is downright pretty.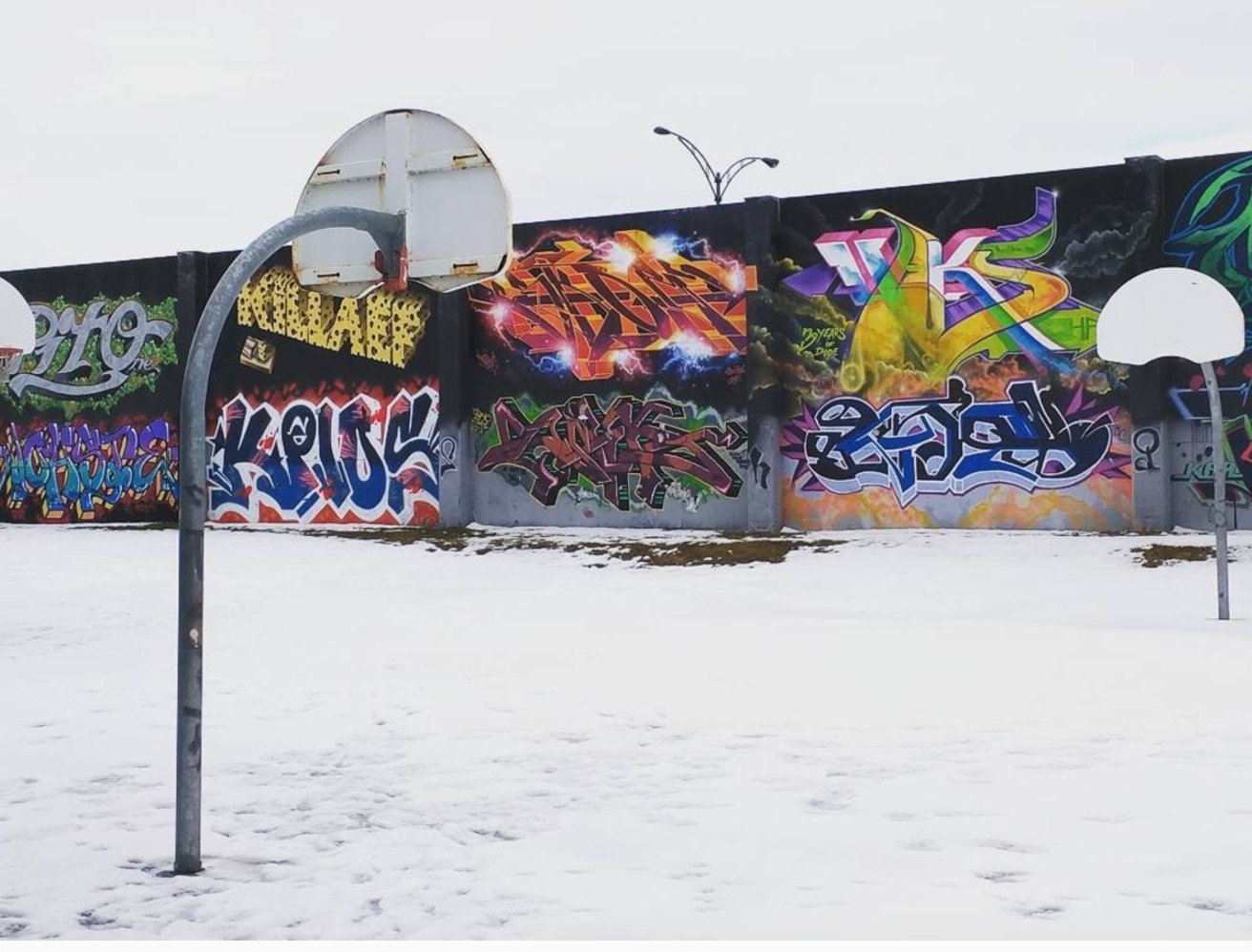 Photo credit: Jainitailotus
The wall of the Parc de la Cité (located 25 minutes by public transport from Longueuil - Saint-Hubert train station)
The wall for graffiti is inside the park, which is nice is that you are allowed to paint the steps.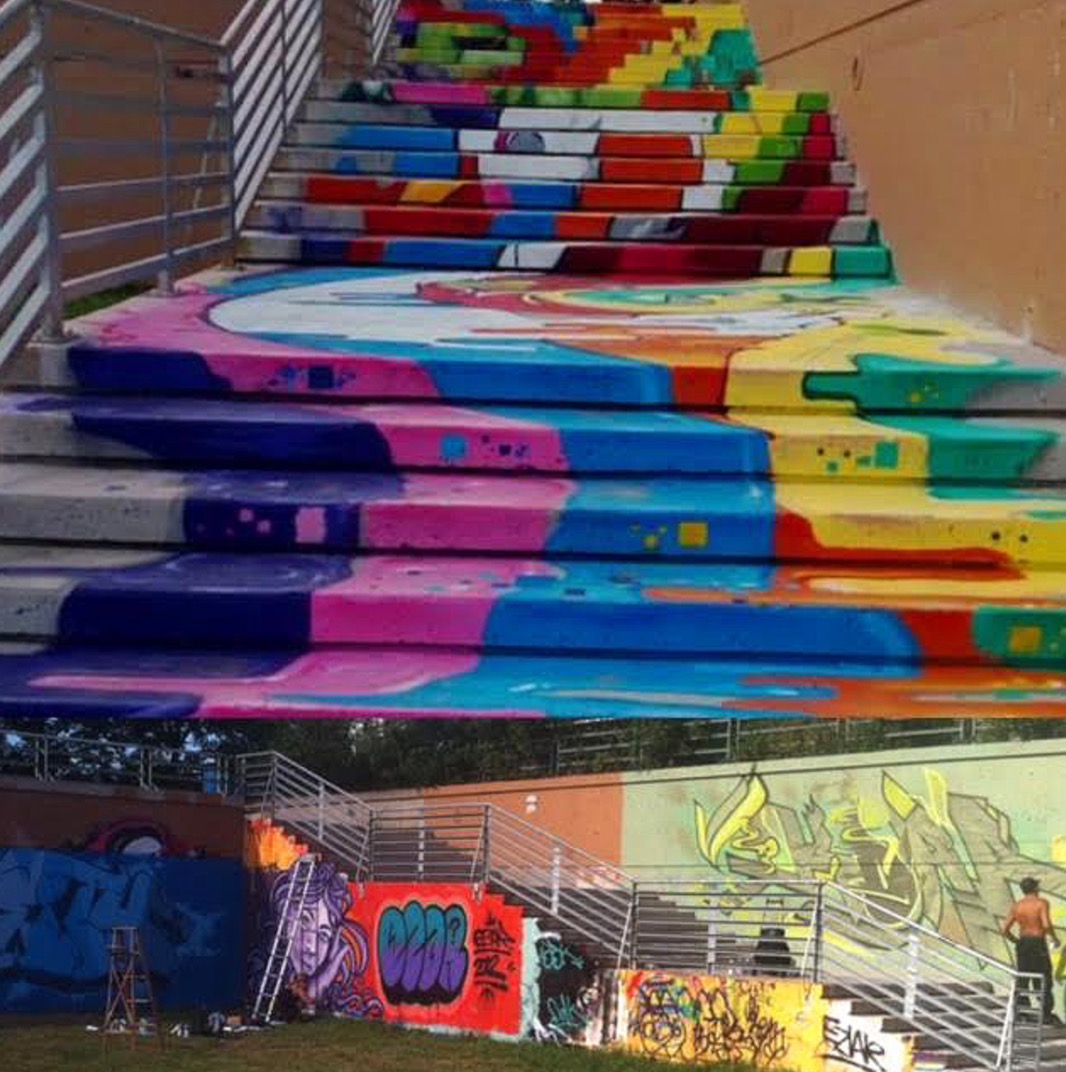 The PSC wall
Located in the Pointe Saint-Charles district near the Charlevoix metro station, the PSC wall can hold 12 artists at the same time.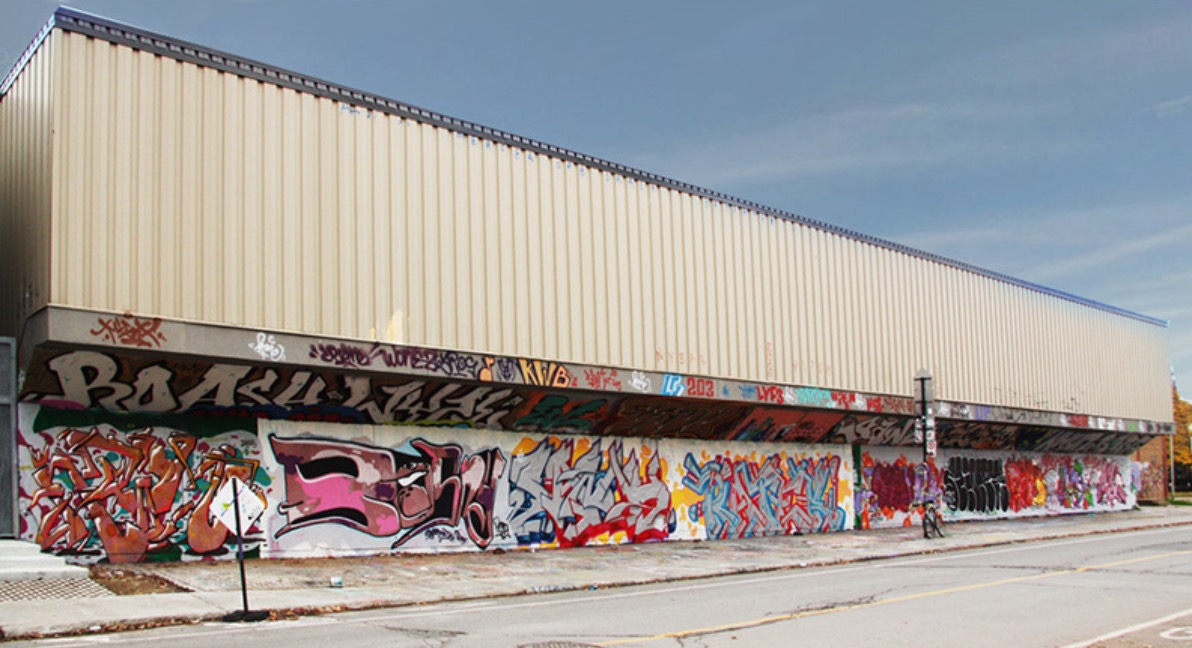 Photo credit: Wall2wall MTL
There are also several initiatives that are present in order to democratize graffiti and to promote legality in this area. It may be easy to paint graffiti near train tracks, but extremely dangerous. Even the best artists are now turning to legal walls, participating in festivals like Mural or even agreeing with the city to do a work on buildings. Here are some splendid legal murals that can be found in Montreal:
Mural made by
five8art
at the corner of Clark / Saint-Cuthbert streets in Montreal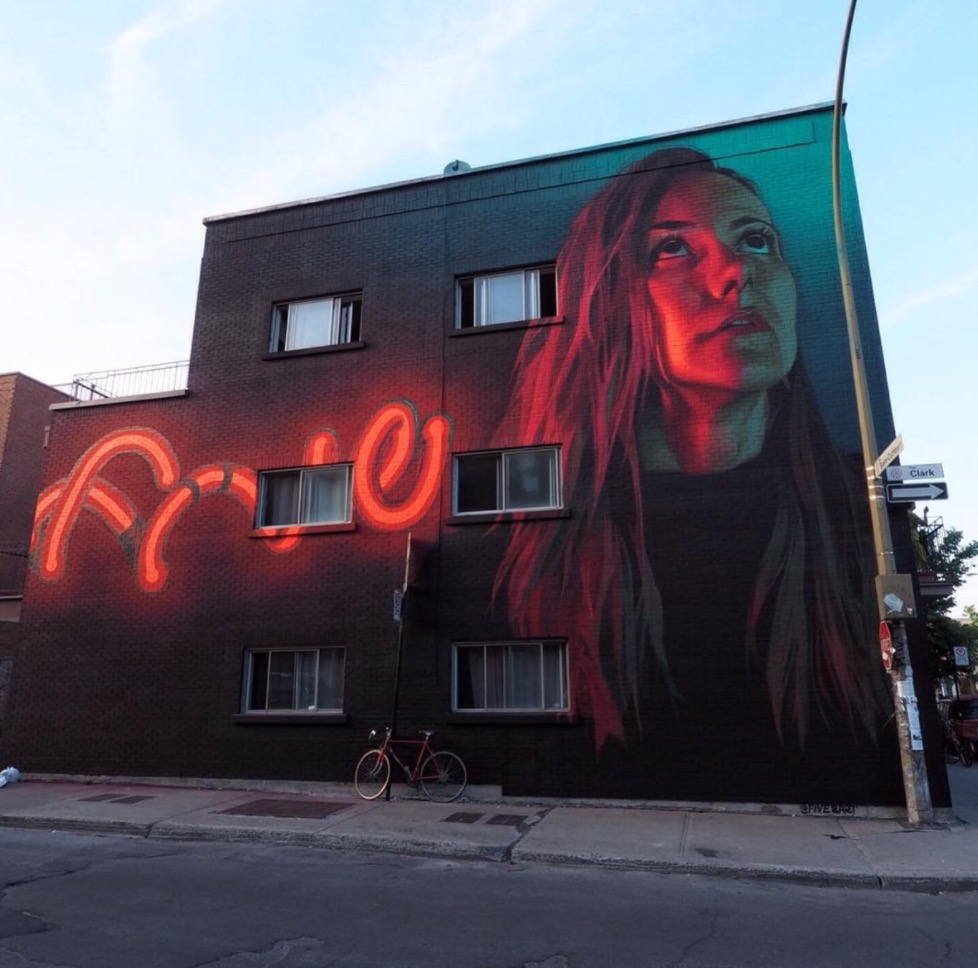 Mural made by Yannick Picard at 4105, 47e rue (corner Pie IX) in Montreal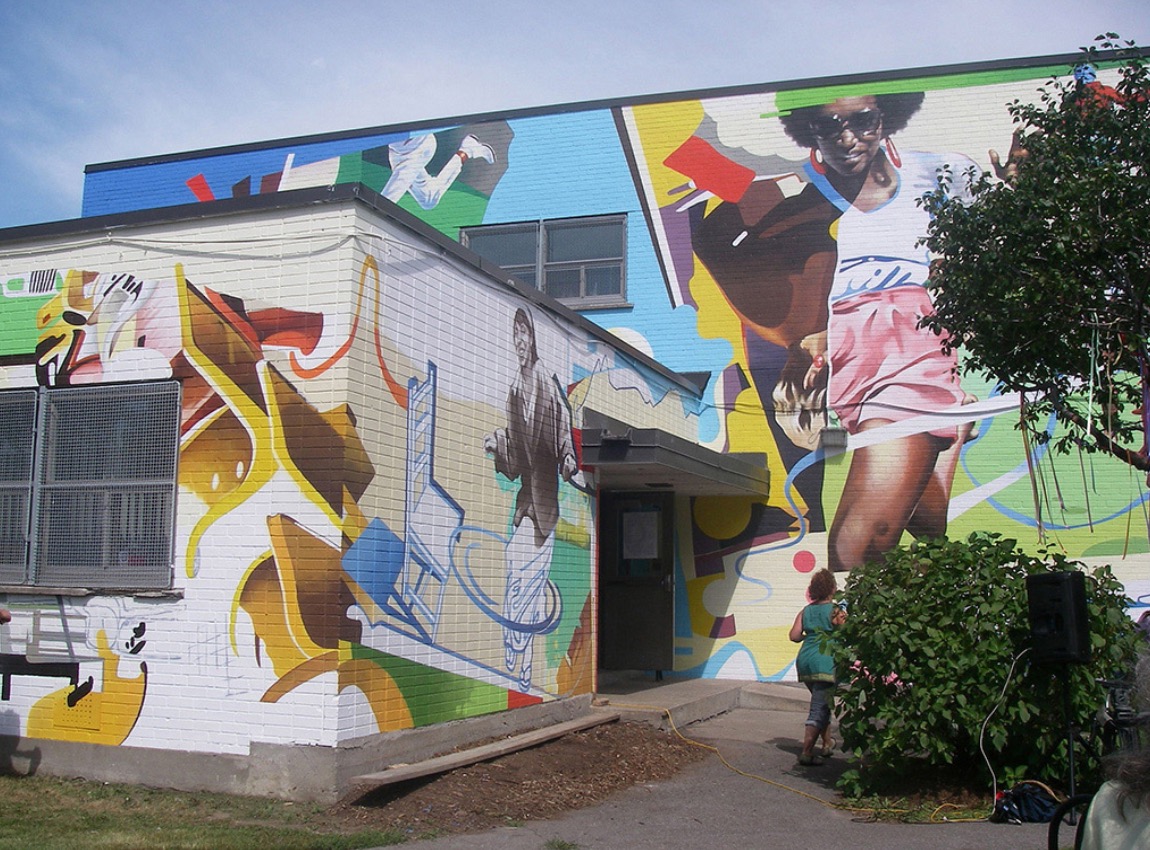 Mural made by A'Shop at 1697 rue de Ville-Marie (at the corner of ruelle Vimont)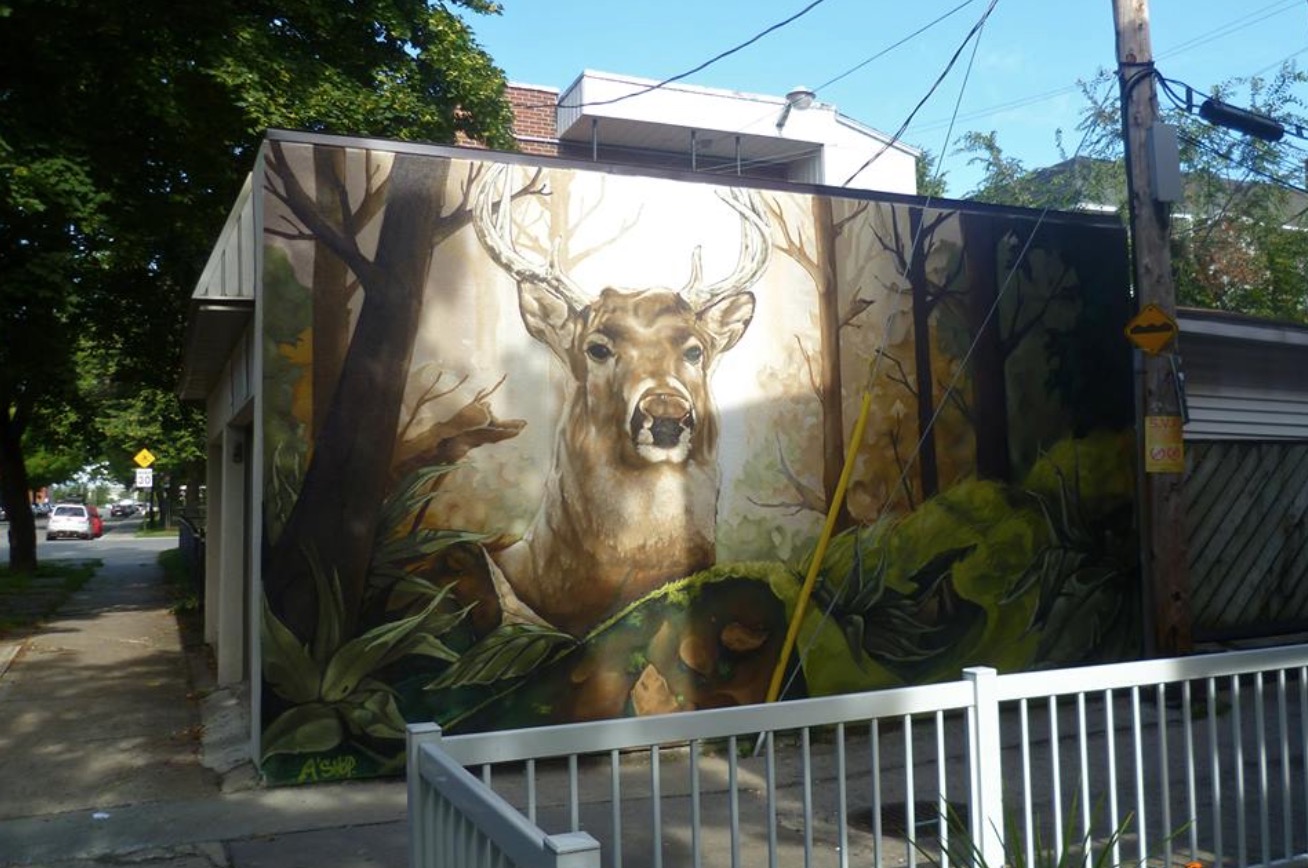 Mural made by A'Shop at the corner of Décarie and Sherbrooke streets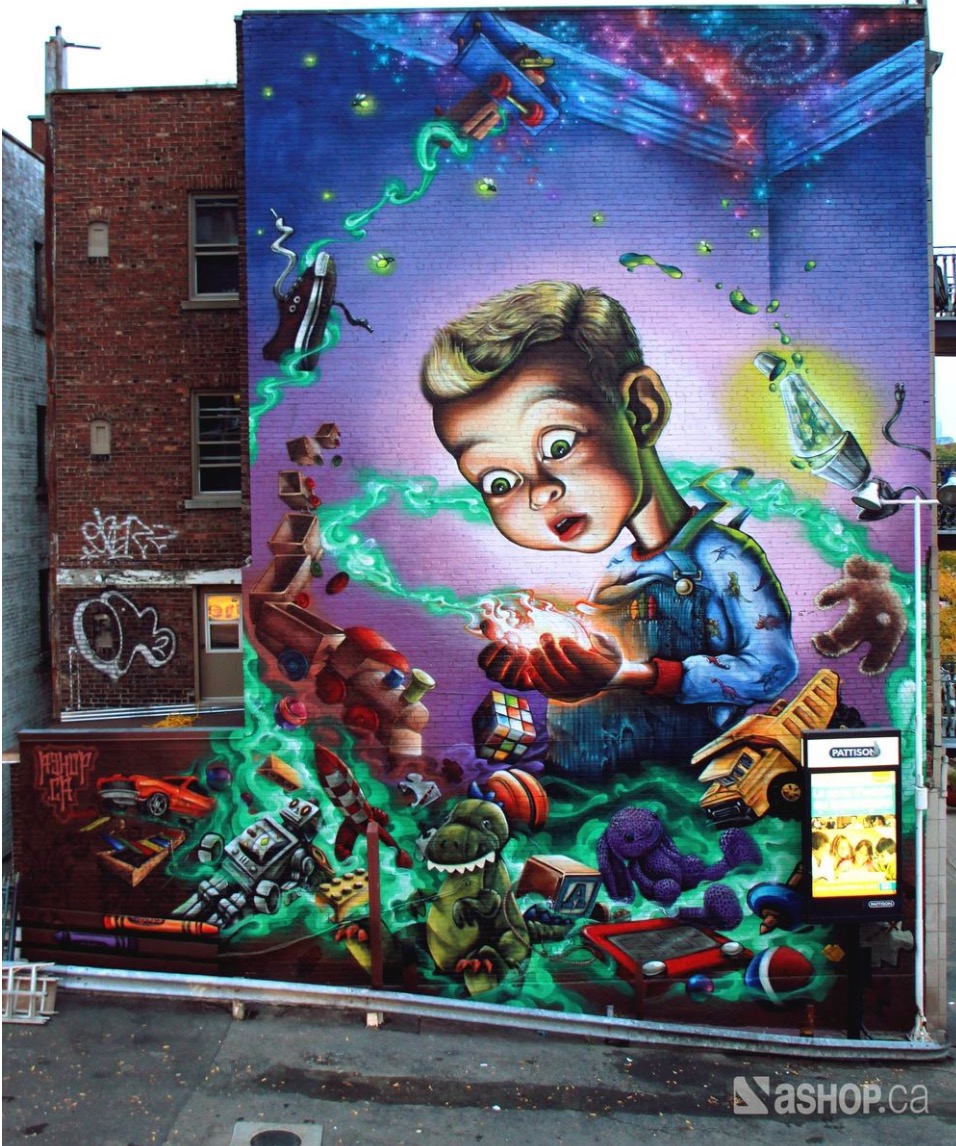 Mural made by Zilon at the corner of Marie-Anne and Saint-Dominique streets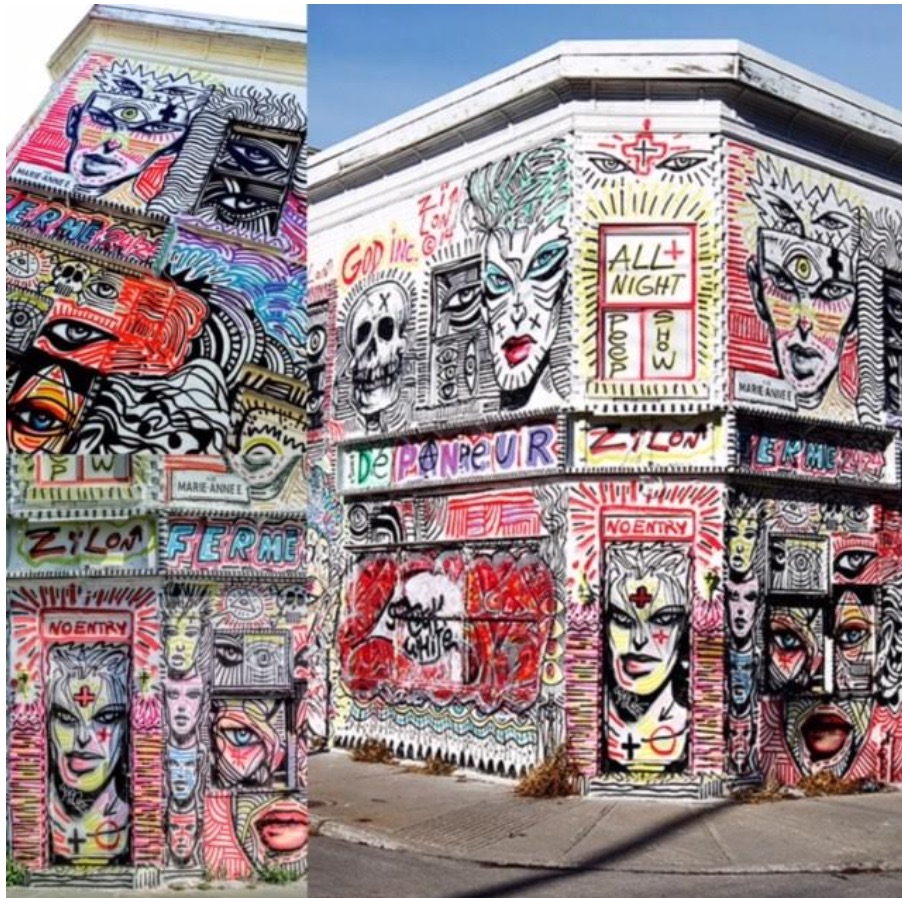 Mural made by Simon Bachand and Jasmin Guérard-Alie at 735 rue Notre-Dame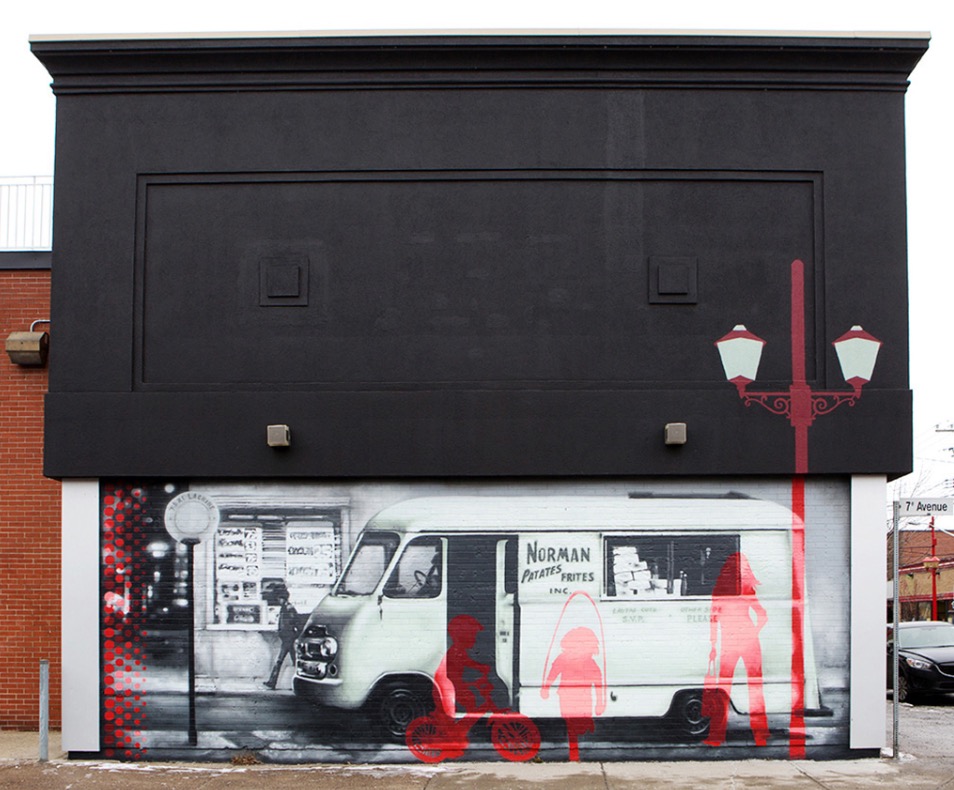 Mural made by Hsix Vilain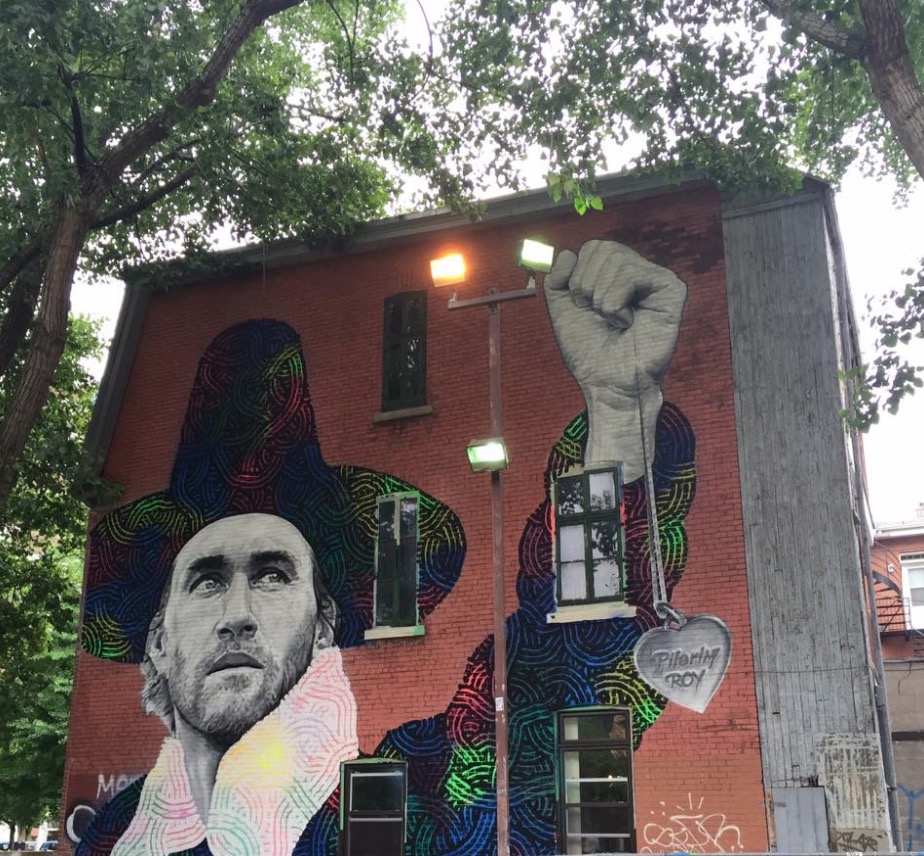 On a funny note, there's also LP Breton's van (co-owner of the Pastaga and Cul-Sec restaurants in Rosemont)
You can also approach the owners of the businesses where you would like to do a work. They may accept that you make a creation on one of their walls. It is definitely a better idea than going to make ugly tags near the trains.
This article was produced in collaboration with AMT. All opinions expressed are my own.