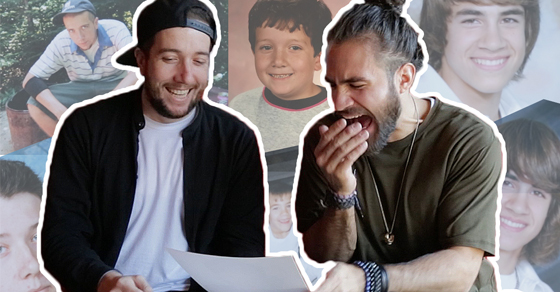 Our youth photos with Pellep & Jay du Temple
I invited my friend Jay du Temple at Nacho Libre so that we can show our youth photos. We compared our photos under different themes: the cutest photo, the sporty one, the most swagg, the one that deserves to be on Tinder… Honestly, we had so much fun during this shoot, my cheeks still hurt so much I laughed. I'm so embarrassed that my "Tinder category" photo at the end of the capsule ends up on the web…. I looked like a chubby weirdo.
I invite yousubscribe to my Youtube channel, I will be doing more and more content like this!
If you want to see Jay du temple performing, you absolutely have to go to his party at the Jockey bar in Montreal. It's every Monday (tonight), and it's my favorite night of humor in Montreal.