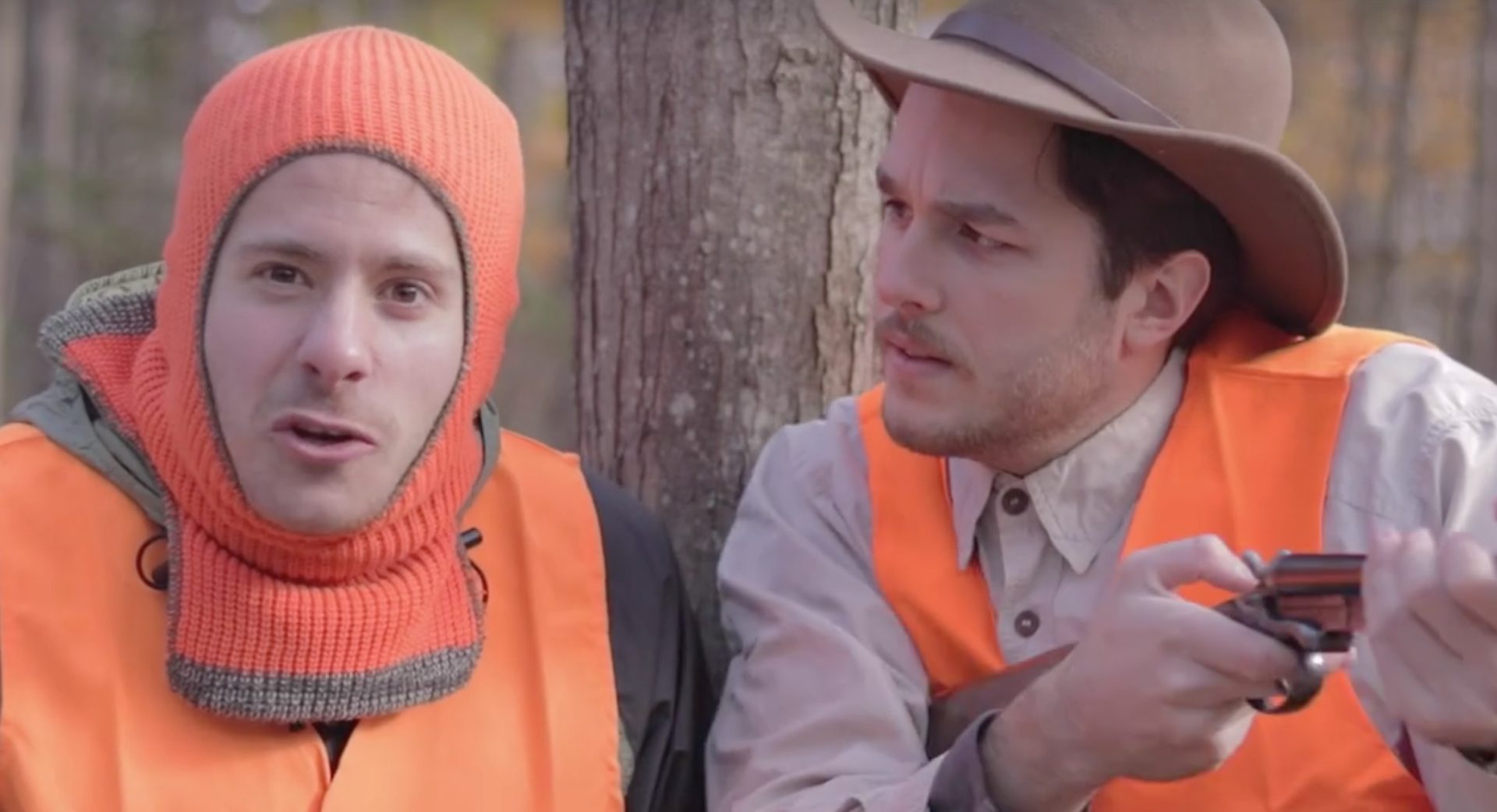 A hunting show with 2 idiots
Excellent discovery from my friends from the show Vlog, they shared a video of the comedians Pierre-Yves Roy-Desmarais et Antoine Durocher. In fact, Pierre-Yves and Antoine are my students at the National School of Humor in the Social Media course. I was pretty proud of them that their video ended up on the site of the popular TVA show.
I therefore present to you the video featuring Claude Serge and Denis Luc, two hunters who have a lot to say and dubious hunting techniques. Note that I think Antoine does not play a character in this video, he is really like that in life hahaha!