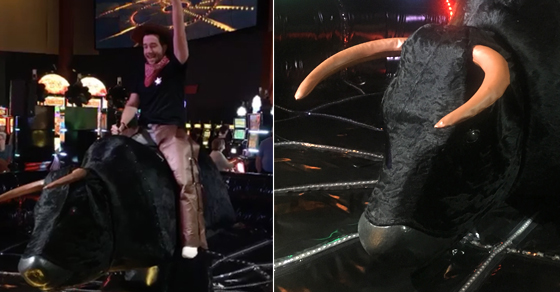 Can you beat the record for the toughest mechanical bull in all of Quebec?
I was recently invited by the Lac-Leamy Casino located in Gatineau to discover their country theme! Being a big fan of the Festival Western de St-Tite and all reasons are good in life to dress up, I was delighted to go! Dressed in a cowboy hat and my little sheriff star, I was ready as ever to line dance and try out the famous Mechanical Bull. It was with a big smile that I went there accompanied by my top bro Olivier Duclos to discover the atmosphere of this As a casino player you will get. Honestly, I was surprised on several levels! Here are the reasons why I loved my experience at Lac-Leamy Casino and participate in the country theme!
First, if you leave Montreal to go to the Casino du Lac-Leamy, it's frankly not far and the road is quite pretty.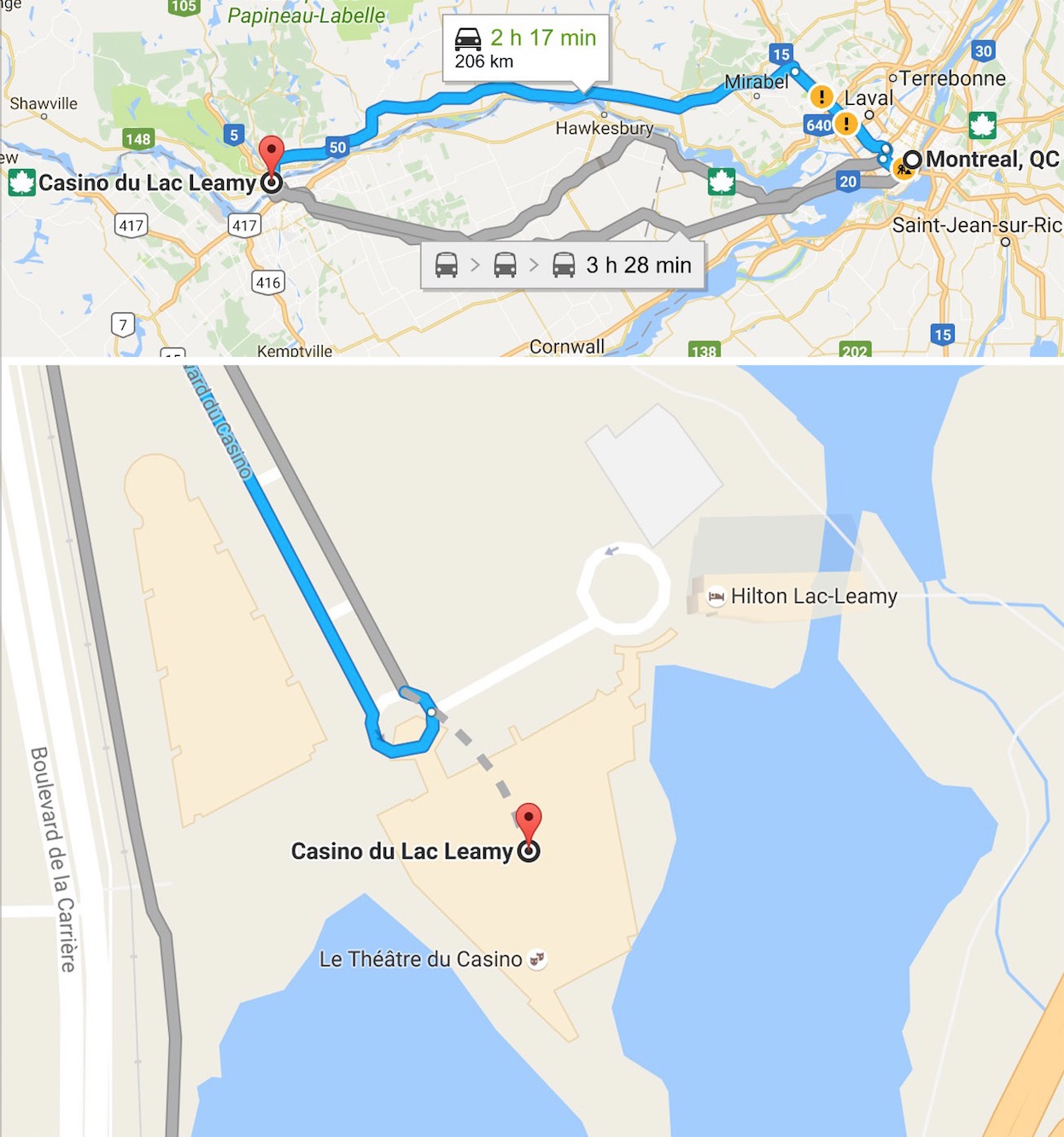 Thursday, Friday and Saturday you can try the mechanical bull for free! After 2 attempts, I managed to make a small score of 28 seconds on it. The record is 120 seconds (ayayayaille) !!! It would be frankly cool for a little blog fan to try and break the Casino record.
I warn you right away, this is the toughest mechanical bull I've ever done!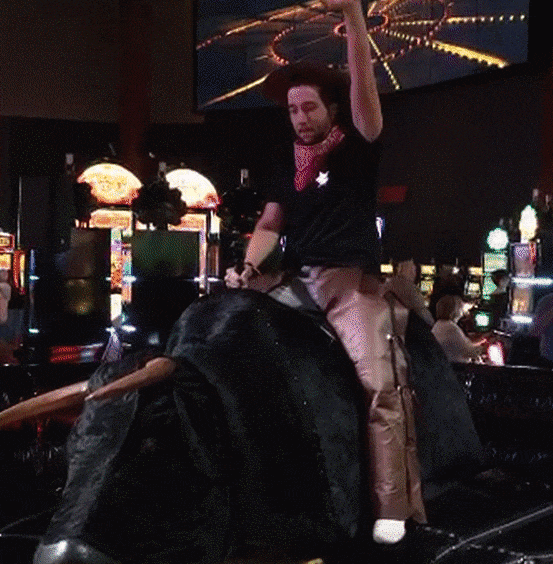 Before or after the Mechanical Bull, you absolutely must try the Cowboy Feast! You better have a big appetite because it's delicious and generous. At the restaurant Grilled meat and seafood flavor located at the hotel du casino, it has recently been specializing in aging beef. What does it mean? It leaves pieces of meat in an aging chamber with a controlled temperature for 70 and 90 days in order to bring out its flavors. The head of the establishment told us that it gives notes a little sweet and light aromas of nuts. You can find out more about the aging chamber here.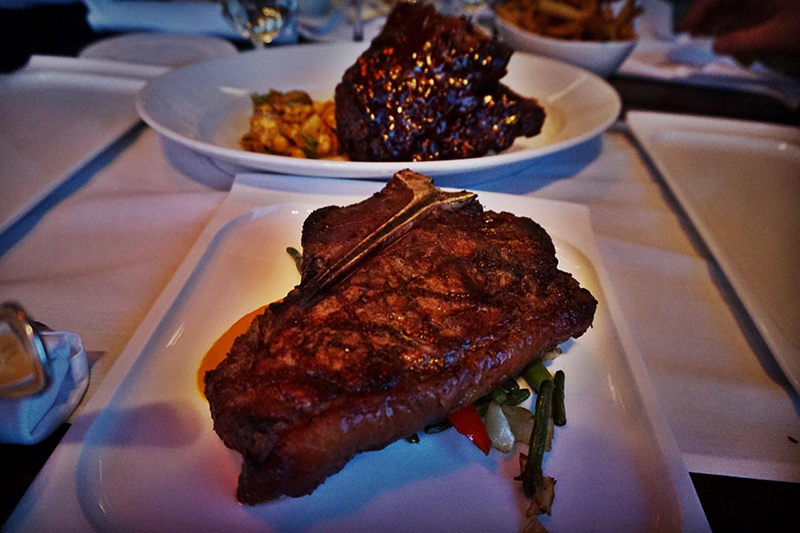 Also try the ribs with pork marinated in maple and whiskey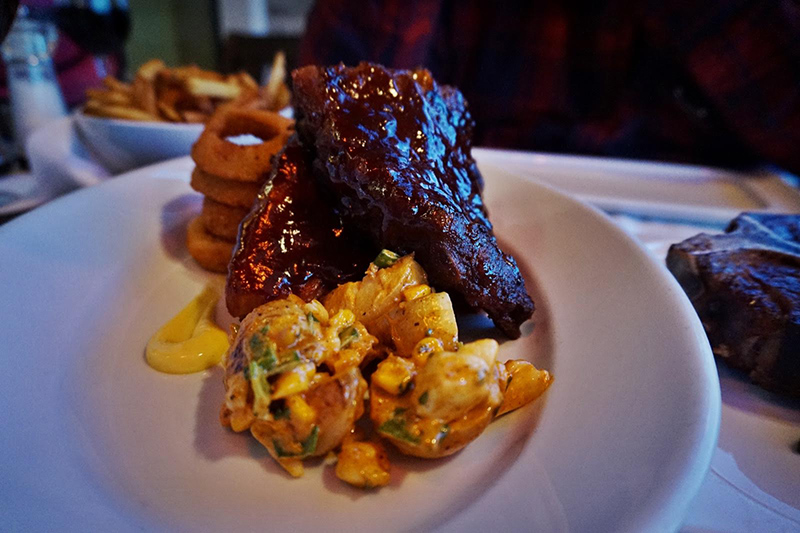 During our visit, we decided to make some videos on Snapchat! You can see the atmosphere of the country theme! Music, dancing, cocktails and games, everything is there to party!
One of the great initiatives of Lac-Leamy Casino is the playing area The area. Here you can play different games at the same time as your friends. It's pretty simple, you can play blackjack while your friend is playing roulette. No need to separate, you stay in a gang while playing what you prefer! In addition, there is a much too friendly animation team! They will come see you to find out if everything is okay, and if you need an explanation. He throws confetti with little cannons to set the mood and there are lights everywhere! I would define this area as the one that mixes game and party, certainly my spot!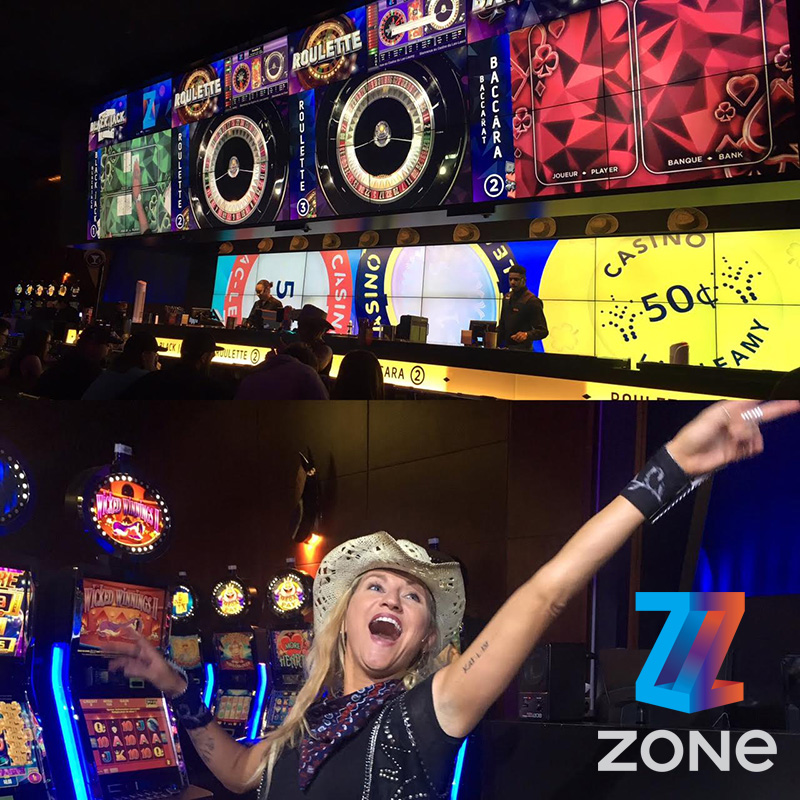 One of the key moments during my visit is the line dancing. First the Bond Girls were on the scene with a group of musicians performing country hits. The 3 pretty ladies were really too into it and they managed to make everyone dance in the Bar 7. I admit I was trying to keep up, but there were some pros in the room. It's still something to see 75 people and more dancing like champions to the music Cotton Eye Joe! A highlight on the dance floor was when the Shania Twain classic Man! I Feel Like A Woman played.
https://www.youtube.com/watch?v=VcDy8HEg1QY
If you're too embarrassed to go dancing, you can always go for a country cocktail! The casino team is perfect, they even decided to make drinks to highlight the theme! You find the Caesar BBQ (Honey whiskey, Tomato and clam juice, Tabasco with chipotle pepper, Worcestershire sauce, Angostura and Lemon) as well as the Horse kick (Whiskey, Ginger beer and Angostura). For our part, we decided to take shots of Jack Daniels to celebrate the 150th anniversary with our little bison friend we named "Ti-Bi".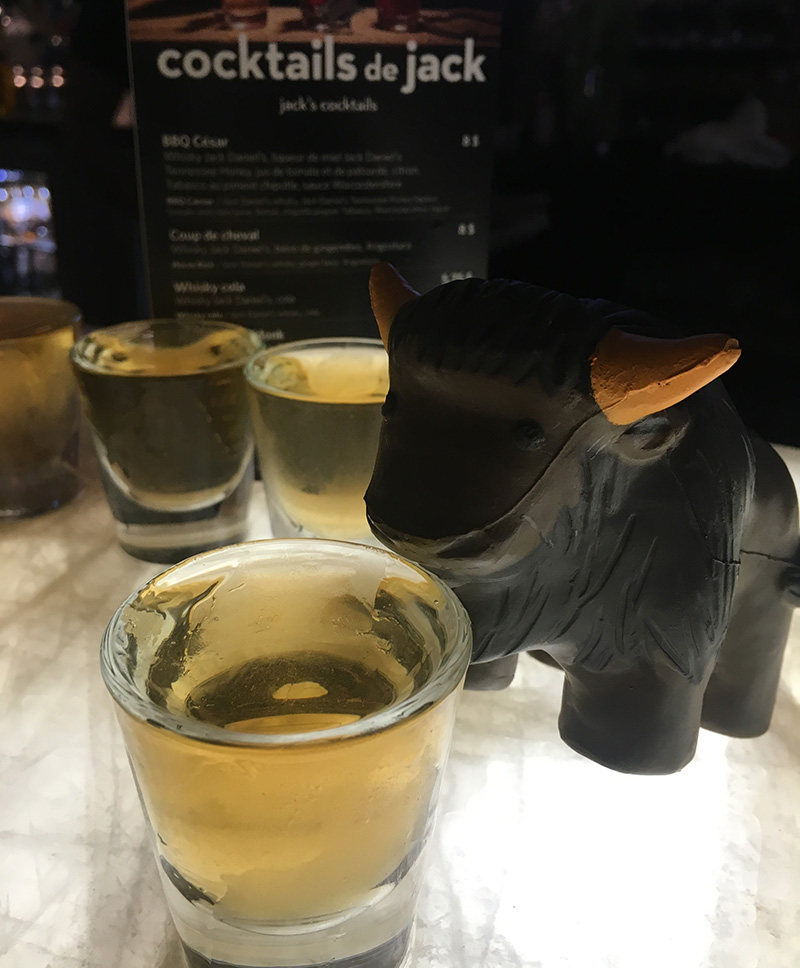 If you're like me, you probably don't know all the games on the different tables! In fact, sometimes I arrive in front of a table to play, but since I don't know all the rules I prefer to abstain. Thursday, Friday and Saturday, you can participate in the school tables! A dealer will explain how the game works, so you can master all the intricacies of roulette. In addition, it will even allow you to become a dealer for a few games! It's really not easy to spin the ball, it took me 3-4 times to get it.
Finally, I have no choice but to highlight my 2 favorite slot machines! That of the Titanic where I had Celine's song in mind My Heart Will Go On as well as that of Batman. The one with the retro Batman reminded me so much of the famous shark scene which is way too funny!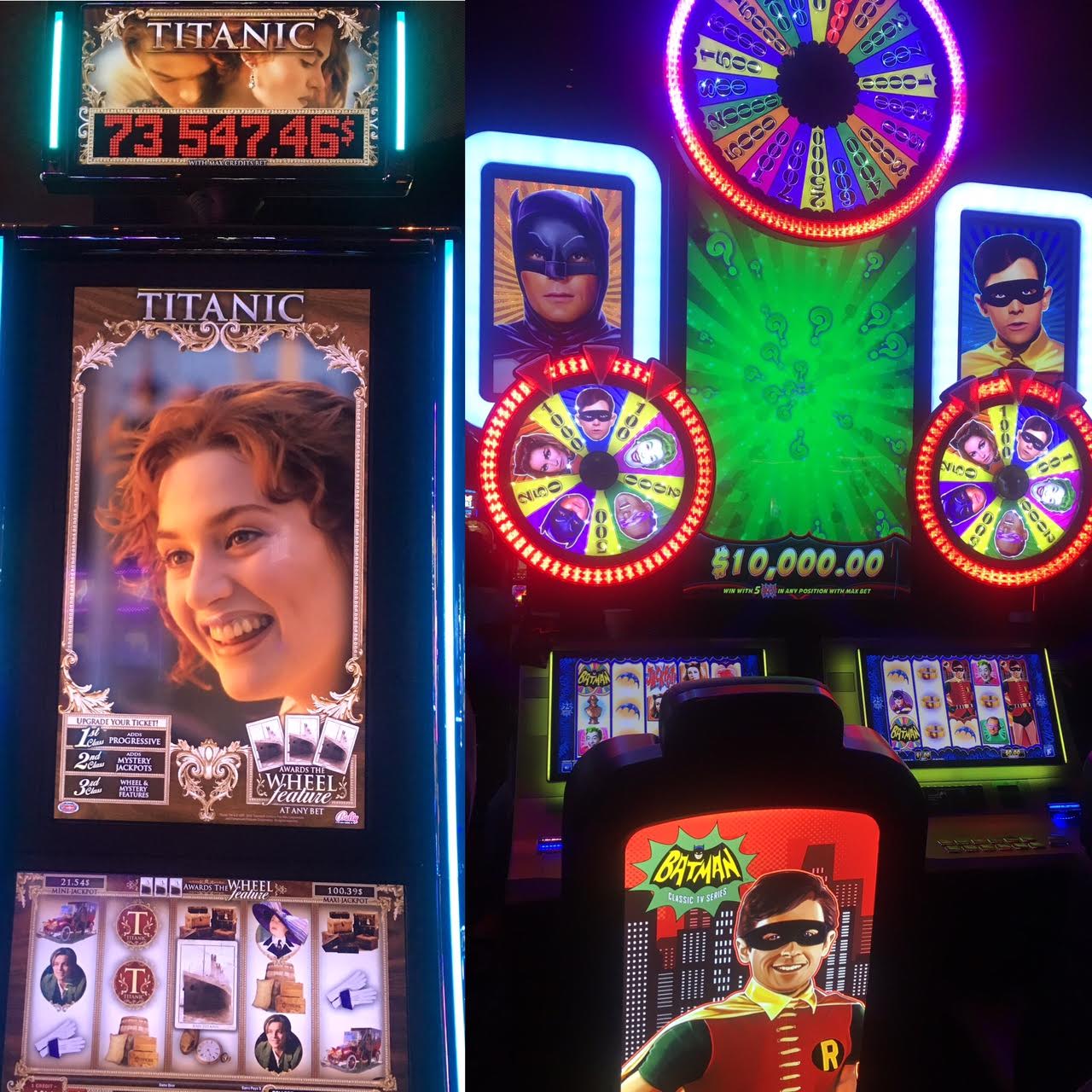 I would like to thank the Lac-Leamy Casino for the reception! Frankly, I had a lot of fun, and I'm definitely coming back to party with you! If you want to beat the record on the mechanical bull and discover the country theme, it's in effect until October 21! The main activities take place on Thursday and Friday, and I warn you right away there are a lot of people! If you go, I invite you to send me a photo of yourself in the photobooth at the entrance of the casino. Here is ours: