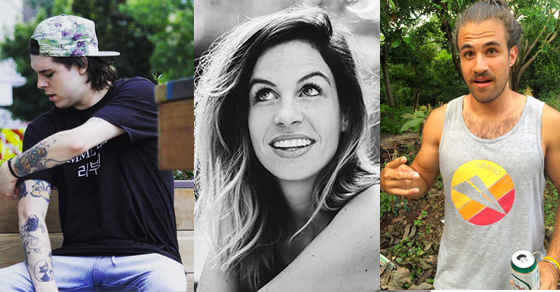 15 Snapchat accounts to follow immediately in Quebec
Today I take myself for my friends back home Narcity, I make a top accounts to follow on Snapchat! No choice to give as much visibility as I can to those who make me laugh / entertain me on a daily basis in the Snapchat news feed! I certainly forgot several people, but it is not easy to make the perfect top! If you want to suggest other people to me, you can write them in the comments !!
Pellep Pellep Pellep - @petitpetitgamin
First of all, I don't really have the choice to suggest myself…. good it's done! I now let you discover those that I admire sti!
Jay du Temple - @jaydutemple
Certainly one of the accounts to follow in Quebec, Jay is just hilarious! The comedian who has the excellent night of humor on Mondays at Le Jockey bar in Montreal has fun like a toddler on Snapchat. You can follow him on a trip, inventing utilities for objects in a Canadian Tire or even saying: "What are the odds?"
Marie-Lyne Joncas - @mlynejoncas
She makes me laugh, but laugh! Top lady Marie-Lyne turns a normal situation into a kind of epic moment. She can talk about her long, never-ending bus ride, her evening watching movies with nothing to do with a pimple on her nose. Big fun, I want her to go to her fucking TV show! (I'm a bit of a groupie here)
Dave Morgan - @capitainedave
My comedian friend Dave Morgan is sick on Snapchat! He often shows us his cat who is so ugly, but ugly there! By following Dave Morgan you risk laughing, seeing skateboarding and behind the scenes of comedy shows. In addition, crime which has a good sympathetic boil!
Fred Bastien - @snapfred_bf
If you follow Fred Bastien you risk being out of breath for him! He is everywhere and always in great shape. If you want to discover the fun-to-be events, you have no choice but to add it! He's always at a launch, a show, or a party, but really like all the time. Big feel good follow Fred!
A photo posted by Sacha Bourque (@sachabourque) on
Sacha Bourque - @sachabourque
The guy is funny, he's a bit like Marie-Lyne Joncas. He arrives in a normal location and turns it all into a comedic / epic moment. Very active, Sacha always finds a little twist to put the big smile on your face!
Gaël Comtois - @gaelcomtois
Host Gaël Comtois will show you the launches and parties! Always motivated for everything, you risk seeing him in underwear, interviewing stars or even seeing him do stupid things. He's a bit like Fred Bastien, but he generally covers other events.
A photo posted by @pierlucfunk on
Pier-Luc Funk - @ funk7-7
Pier-Luc is kind of super nice! You're the kind of guy you want to be buddy with! The snaps he took while traveling with Jay du Temple were just epic. You must have it in your Snapchat list if you want to have great happiness in your daily life (nothing less)!
Miroslav Dufresne - @mirkoloko
You like to travel? Well yes I know you must love to travel! Mirko is the dude to follow if you want to see great deals! Often in another country, Mirko is the best director / cameraman I know. If he's not traveling, you might see him at weddings (because he's also a DJ) doing silly things!
A photo posted by Anthony Montreuil (@mike__dallas) on
Anthony Montreuil - @ mike-dallas
If you like absurd humor, characters and something refreshing in humor, then I invite you to follow Mike Dallas. The guy will take you out of your daily life and take you far away. You never know what will happen when you open Anthony's snaps, haha!
A photo posted by Lysandre Nadeau (@lysandrenadeau) on
Lysandre Nadeau - @lysandrenb
Vlogger Lysandre Nadeau makes snaps that can be said to be authentic. By that I mean that by opening her snaps, you can see her cry in front of cute Youtube videos or in a huge party where things go wrong! It's great pleasure to follow her, she has no filter, it's all real! In addition, she takes lots of snaps a day, so it's quite interesting to follow her life which is quite intense.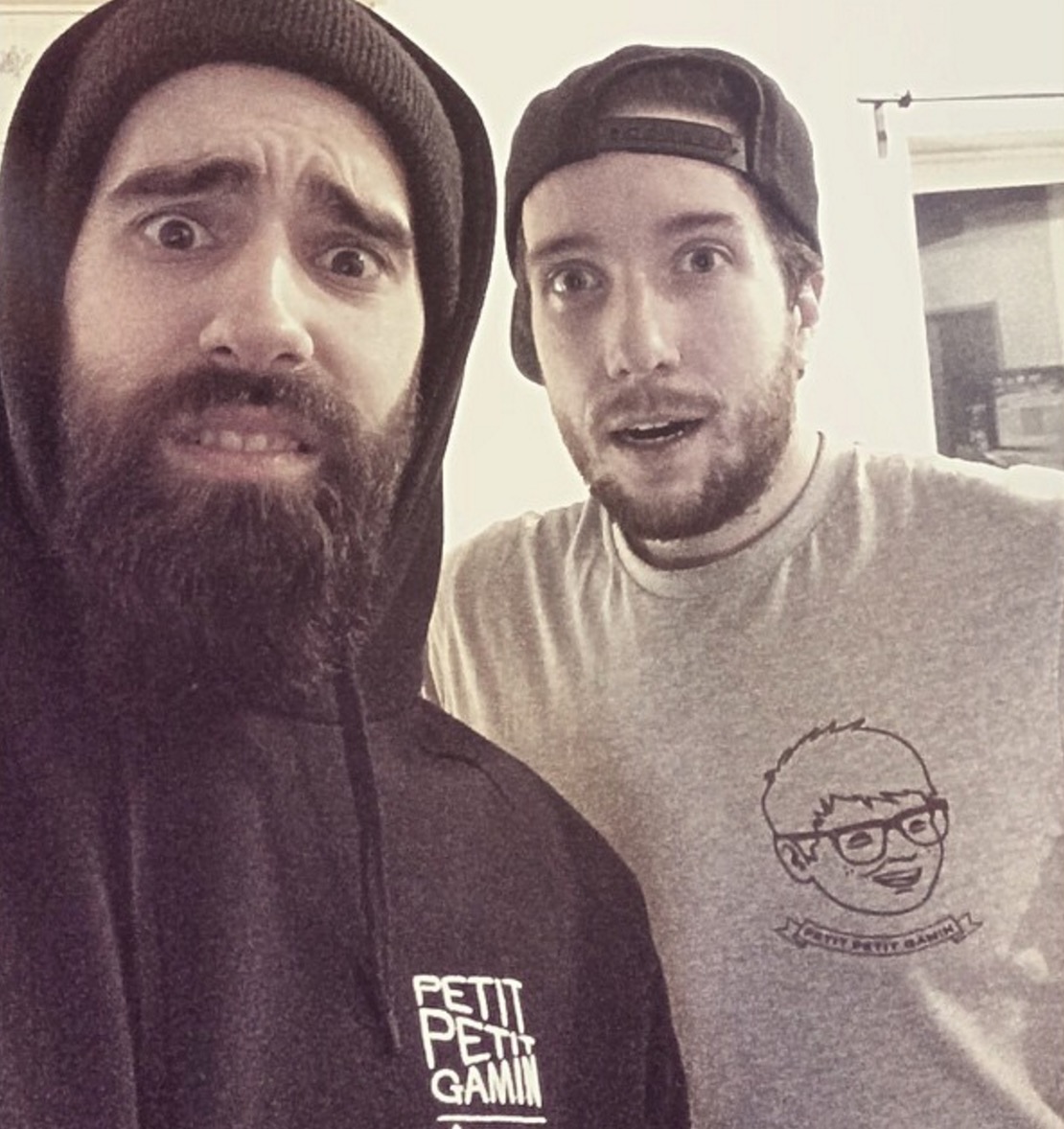 via his Instagram account that we cannot integrate the photos: https://www.instagram.com/im_dwnld/
Alexandre Bolarinho - @ dwnld3
DJ at the Nacho Libre bar (yeah!) And in several others, Alex will certainly show you several nights to be in Montreal. If you're lying in your bed, and you open his snaps, chances are you get dressed and go out. A guy to follow for where the action is in town.
Julie Taillon - @julie_taillon
Very cool lady / host, Julie will take you to fun events! Backstage at a fashion show at an event that Big Blog cover, she'll give you some funky in your Snapchat feed. She loves selfie filters so you'll hear her play characters to fool around!
Cam Big Brunette - @camgrandebrune
Camille is super active on Snapchat! You can get to know her in her daily life. You risk discovering vegetarian recipes and his two dogs. Momo is my favorite, the day I meet him, I will hug him very hard (I am made a groupie hug)!
Jean-Michel Gagné - @ jemcee418
Promoter in Montreal bars and a nice tanner, Jemcee is the nightlife guy in town. It might sound cheesy to say, but you absolutely want to spend an evening with this bro! The guy is funny and he's going to share some bullshit that will just put a big smile on your face. In addition, you risk discovering evenings in Montreal not to be missed!