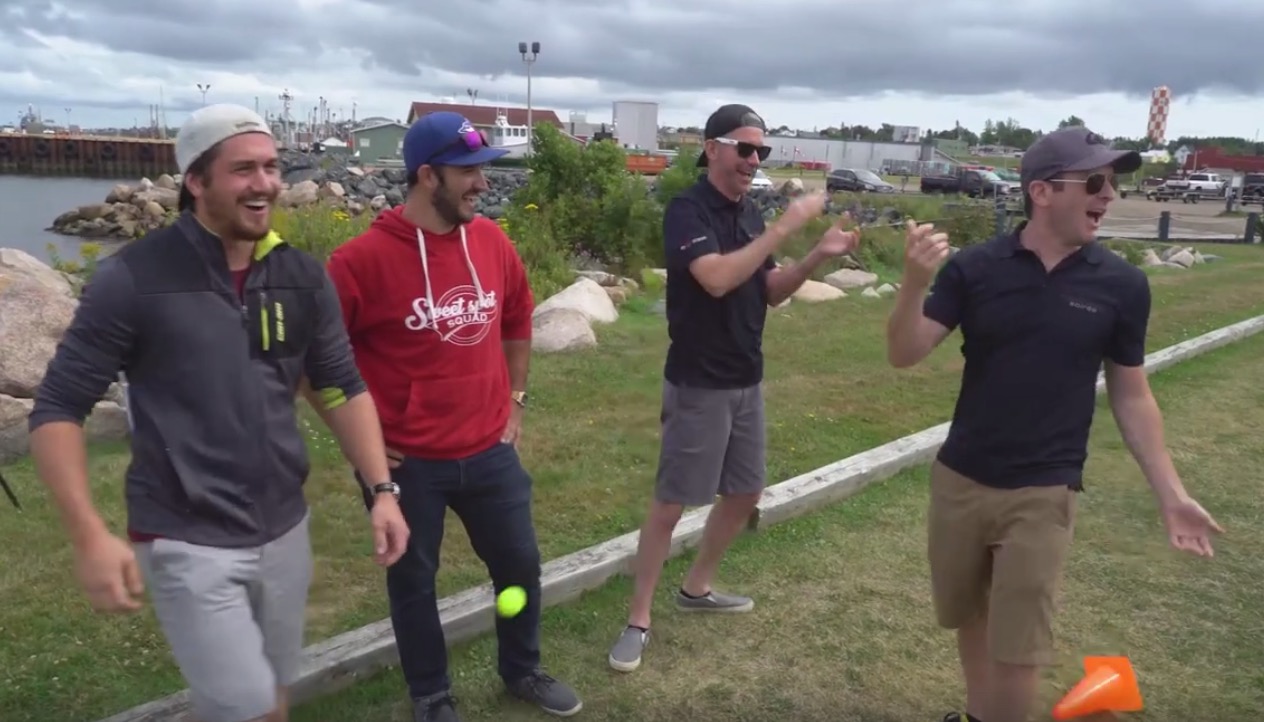 A trick shot competition between the Méchante Soirée gang and Sweetspotsquad
The show team Wicked Evening, with my bro Rej Laplanche, decided to face the guys from sweetspotsquad in a trick shot contest. Who is the gang of sweetspotsquad? They are in the same style as Perfect Dude, but in Canadian version. Originally from the Acadian Peninsula in NB, they have an international success with their YouTube channel which has more than 20 million views and 112 subscribers.
The challenges are daunting: hitting an orange cone on the head of a colleague with a tennis ball, hitting a golf ball on top of a cliff for it to fall into a small plastic pool or even, the one I have. liked the most, the beer pong where you throw the ball from the second floor.
A feel good capsule with a lot of celebrations! It's always a great pleasure to see good videos like this featuring my friend Rej Laplanche. They have already announced that there will be a version with winter sports!
If you do not yet know the Méchante Soirée program, I invite you to discover theSeptember 18 episode last which marks the beginning of the fourth season of the show! yeah, good job guys !!