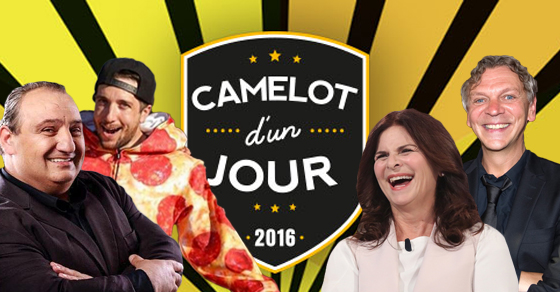 Several public figures participate in Camelot for a day
First collaboration between Petit Petit Gamin X The Itinerary. It's fun having a blog with great contracts and everything moving in the right direction, but it's even more fun to use your platform to have fun with the right people for a great cause. You are going to learn more about other collaborations between PPG and The Route in the coming months, but for now, I absolutely want to talk to you about Camelot for a day.
"De kossé cé that your affere of crap d1 day toé?"
Every year, public figures are paired with a magazine vendor The Itinerary. The goal is to discover the reality of selling a magazine in the street and to talk about The Itinerary. A lot of cool people participate in this event: Marc Labrèche, Guylaine Tremblay, Korine Côté, Giovanni Apollo, Florence K… .. and your boy Pellep! (wtf that I'm there moé). For the occasion, The Route invited me on September 22 to sell the magazine at Place-d'Armes station from noon to 13 p.m.!
I have invited several of my friends, and we risk making noise to get people's attention. If you want to come and give us a hand, you are really welcome. You have to dress as funky as possible and arrive with a smile! I'll take the opportunity to shoot a capsule!
You can get interested in the event if you want to:
https://www.facebook.com/events/181327335622755/permalink/184273608661461/