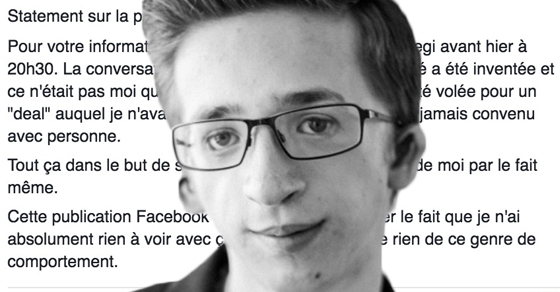 Jeremy Gabriel is furious with a DJ from Quebec
We spoke to you yesterday in a article that Little Jeremy was going to do a song with DJ David Obegi. The electro artist had taken a screenshot of a conversation he had had with little Jeremy. The post was a huge success with over 26 likes and 000 shares. The hot topic yesterday on social media was this news claiming that Jeremy was going to perform in a dance song.
If we trust Little Jeremy, we learn today that it was a hoax on the part of David Obegi. If that's true, I wonder why he orchestrated all of this! Yes I understand that it gives him visibility, but at the same time it takes away all credibility.
You can see her post here!