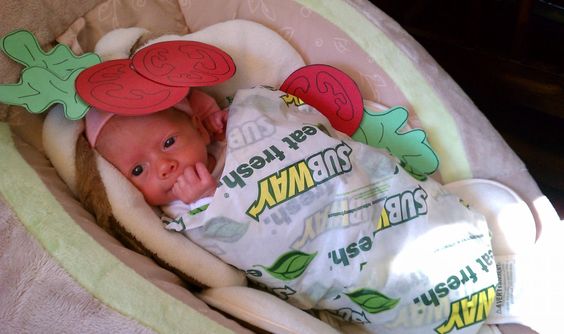 The web trend to turn your baby into a SUBWAY sandwich
New web trend that is currently circulating everywhere and that makes my friends at SUBWAY restaurants laugh a lotMD. I don't know who started this fashion, but it's downright charming and funny. I decided to call this concept the Sub "baby" way. The goal is to turn your baby into a sandwich. All you need to do is wrap your baby in huge SUBWAY paper and you're ready to go. If you're a fan of these restaurants, you've just found THE perfect costume for your kid this Halloween. You can also add some vegetables to make it even more crisp.
I also take this opportunity to invite you to watch the video that I made with Bob the Chef where I made a sandwich with him in the same sweater. I was actually making my version of the famous Korean BBQ pulled pork sandwich which is available for a limited time.
As I have no children and want to participate in this web trend, I think I will wrap myself in a SUBWAY paperMD. I'm really going to have to have a gigantic piece of paper! I think that might be the next challenge I'm going to do with my bro Bob the Chef!